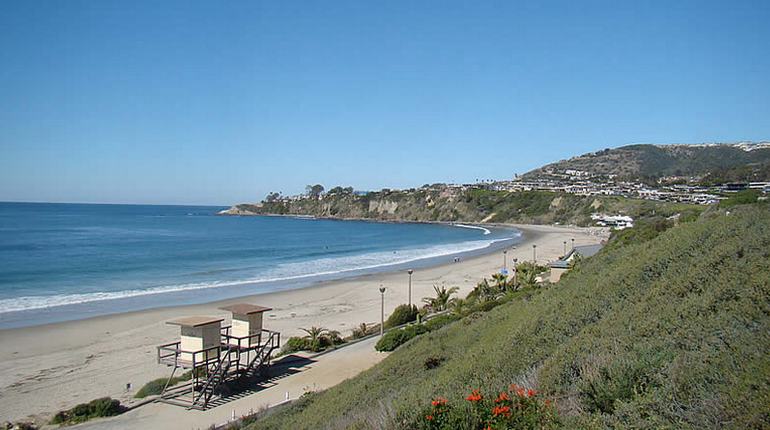 Salt Creek is located below the Ritz Carlton Hotel in South Orange County and has been a favorite surfing spot since the 1960s. Today along with surfers, you can find guests from two five-star resorts, the Ritz-Carlton and St. Regis.
Hotel guests can be shuttled to the beach on electric golf carts or can walk down the paved trail down to the sand. Along with out of town visitors, Salt Creek attracts a mix of families, sunbathers, and surfers. There is also a shuttle from the parking lot. For a dollar, you can ride down to the beach.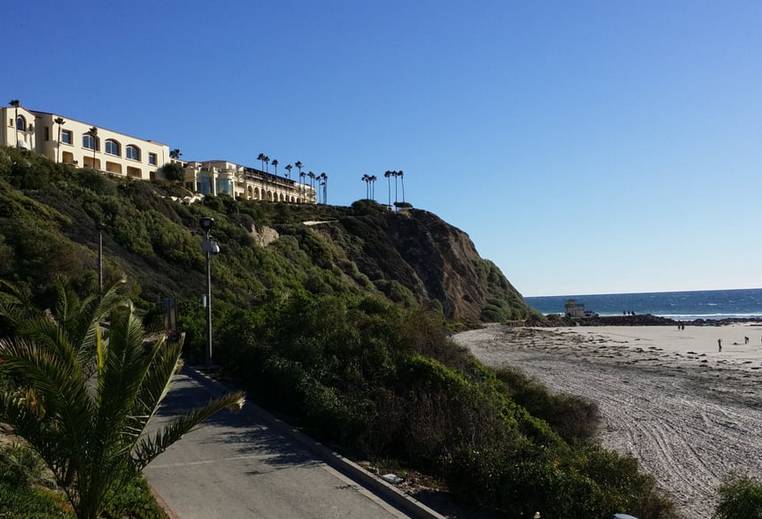 The Beach at Salt Creek
Salt Creek Beach has about one mile of wide sandy beach and is adjacent to Monarch Bay Beach, a private beach club for residents only. Surrounded by multi-million dollar homes, Monarch Beach Golf Links and Monarch Beach Resort, across PCH from Salt Creek Beach is located in one of the most affluent areas of Orange County.
An excellent spot to watch the surfers is next to the lifeguard tower on the point. During the summer months, you can escape the crowd by walking south around to Strand beach. There is a small grass area with picnic benches and a lovely stretch of sandy beach.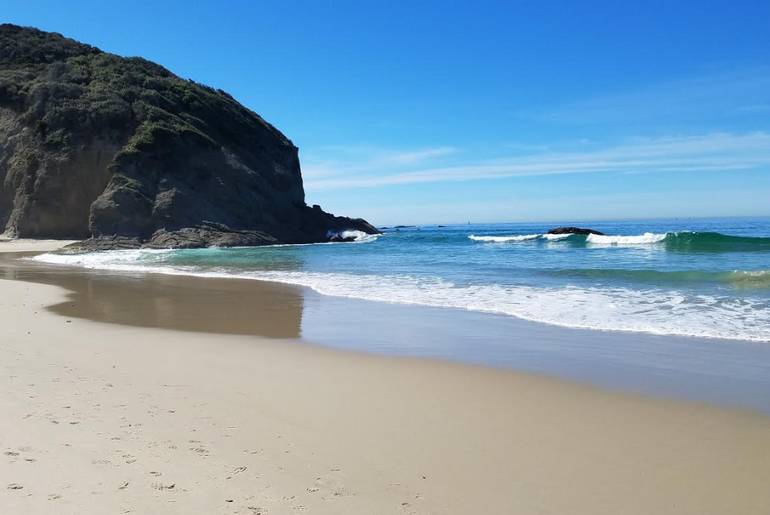 Dana Point Headlands
A path along the seawall connects Salt Creek to Strand Beach and the Dana Point Headlands, where you can take a hike through the Dana Point Headlands Nature Preserve. You can see Oceanside to the South, Laguna Beach, to the north and north-west to Catalina Island on a clear day.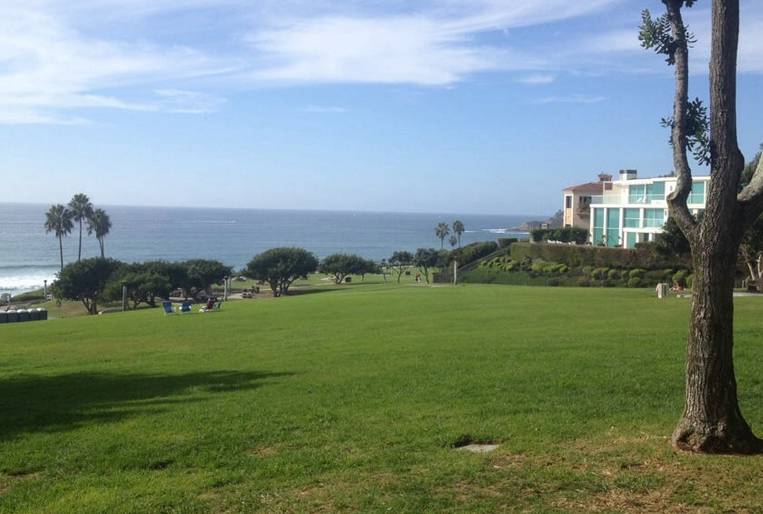 Bluff Park at Salt Creek Beach
Bluff Park at Salt Creek Beach is a great place to have a picnic or relax and enjoy the view. House directly behind the park cost several million dollars each. You can enjoy the same picture for a few dollars a parking fee. Tables are available at Bluff Park on a first-come, first, serve basis.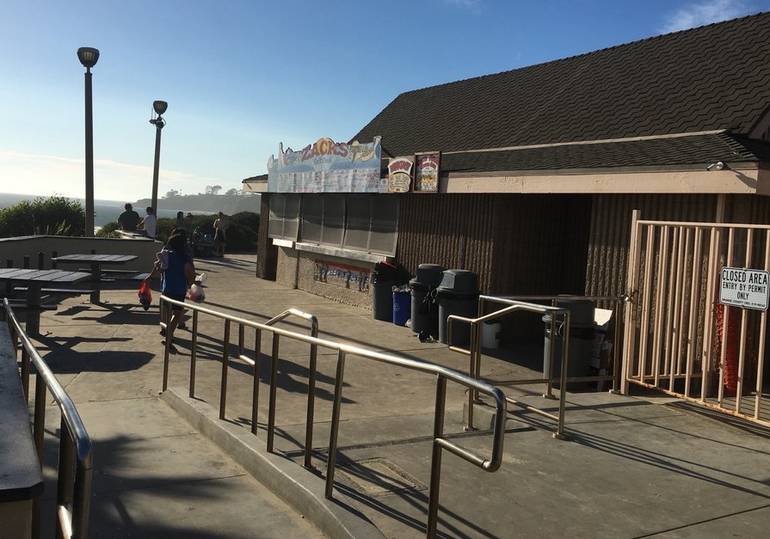 Zacks Snack Bar
Salt Creek snack bar is open during the summer and holidays. You can not drive down to the beach anymore unless you are disabled. If you have a handicap placard affixed to the windshield or a license plate, you are allowed to drop off but can not park at the bottom of the road.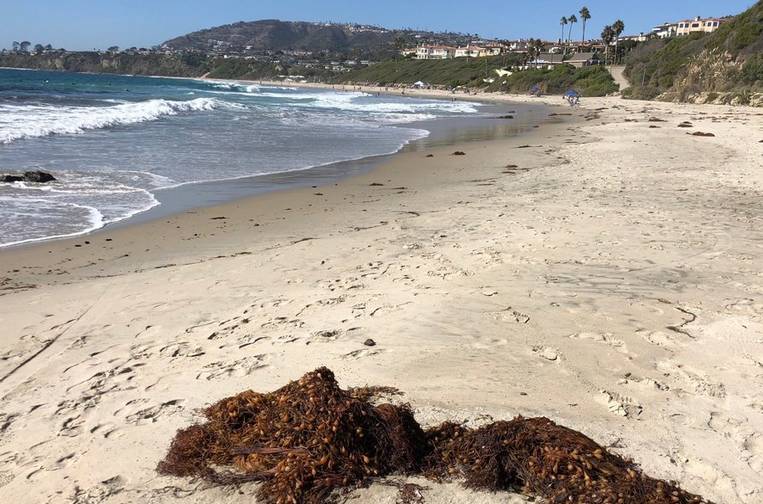 Salt Creek Beach History
At one time, you were able to drive your car down a dirt road and park next to the beach. Part of the original beach road is still visible from the snack bar to the lifeguard tower on the point. Back in the fifty's and sixty's, families would park their cars along the beach while visiting Salt Creek.
When construction of Dana Point Harbor began in the late 60s, road access to Salt Creek ended. Today, if you want to visit the beach, you must park in a large parking lot next to Pacific Coast Highway and hike down the beach's steep road.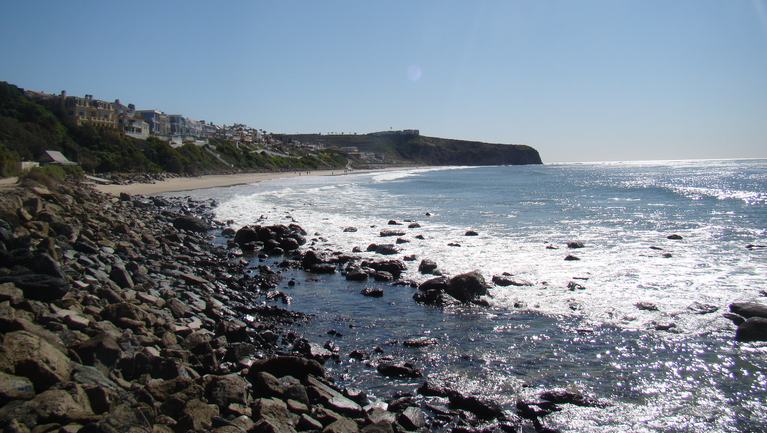 Salt Creek Beach Parking
All vehicle parking is metered. Payment can be made by cash or credit card and is self-service. Salt Creek Beach is open from 5 am to 12 midnight. 33333 S. Pacific Coast Hwy. Dana Point, CA 92629
Free parking is available on Camino Del Avion between Niguel Road and Crown Valley Parkway. From there, you can hike or bike down to the beach along the Salt Creek trail. On the way to the beach, it's all down the hill. The return trip is quite a climb.
Getting There
Salt Creek Beach is located at Pacific Coast Highway & Ritz Carlton Drive, approximately six miles from the San Diego freeway on Crown Valley Parkway.