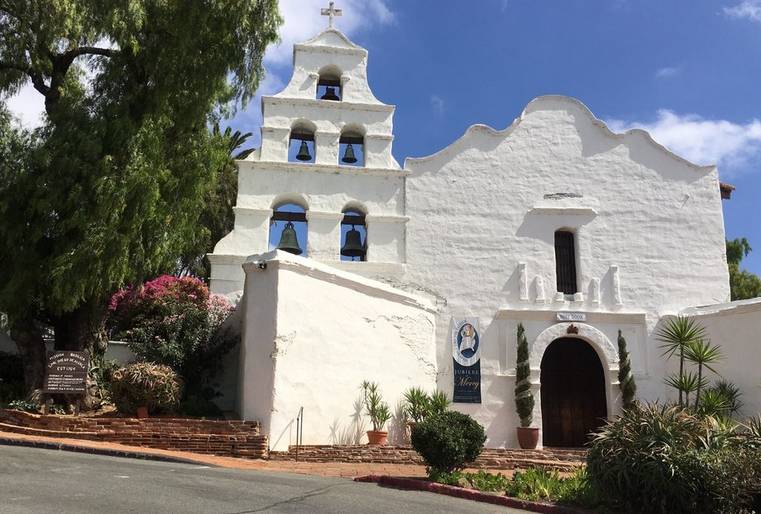 San Diego Mission Basilica De Alcalá holds the proud title of being the first California Mission built along the West Coast. But beyond its incredible historical significance, the mission boasts a vibrant and active role in San Diego's community to this day.
Founded in 1769 by Father Junípero Serra as the first of the twenty-one missions that make up the California Mission Trail, San Diego de Alcalá is truly the birthplace of the Christian religion on America's West Coast.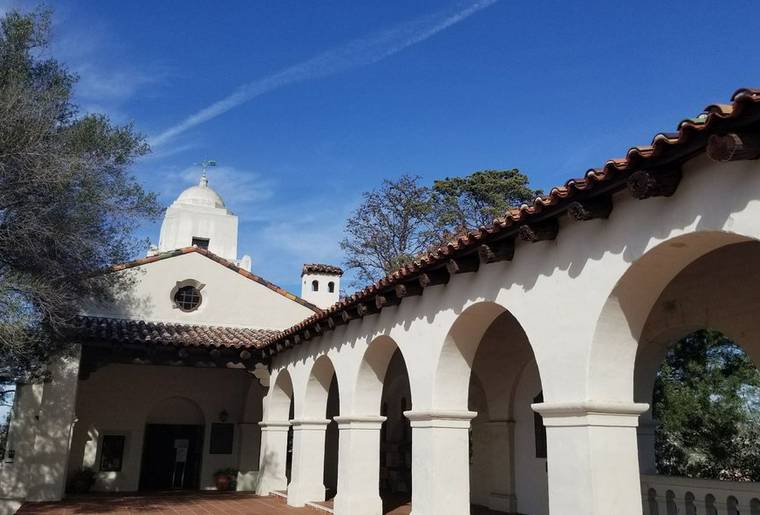 The San Diego Mission isn't just a religious landmark. There is something for every person to enjoy at this incredibly significant historical site; stunning grounds, wonderfully preserved Spanish architecture, a well-curated on-site museum, as well as a thriving spiritual community complete with full Catholic services and events for every denomination of faith.
During your visit, you can see the living quarters of the missions' founder, Father Junipero Serra, the famous Alcove of the Bells, and lush gardens and grounds. One of the most significant aspects of visiting this particular mission is its willingness to openly discuss its history and involvement with the Native American population who lived and thrived in what we now know as San Diego County.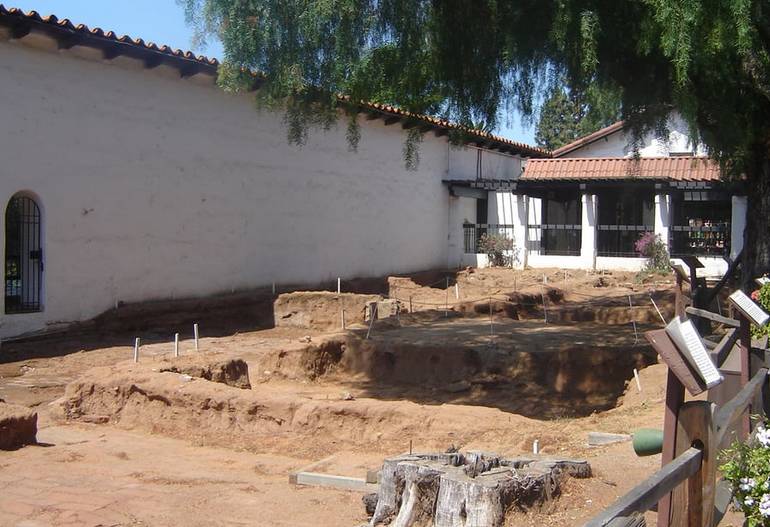 One of the most educational, and incidentally, emotional stirring attractions is the old archeological dig site. For years, anthropologists and archeologists explored and discovered remnants of pottery, tools, bones, and other clues about mission life in the 1700s and 18oo's. The open dig has since been covered and there now stands a beautiful bronze sculpture of a Native American man, looking over the park.
From speaking about the mission's difficult beginnings to riots to conversions and baptisms, this is an incredibly important site for understanding the complicated history between European settlers and Native Americans in our country The Mission Basilica De Alcalá well worth your time to explore.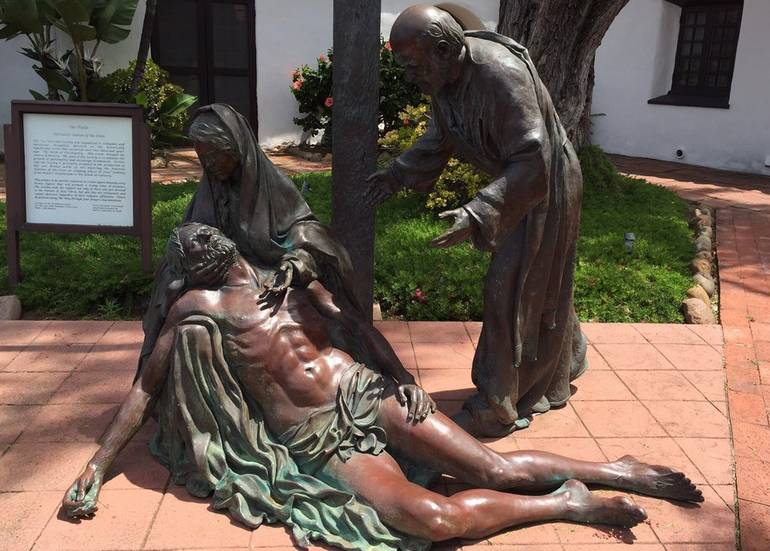 Check the mission's website for a full calendar of events. Small group and educational tours can be arranged through the mission's office. Plan ahead if you wish to take a tour on weekends. The San Diego Mission offers discounts for military, educational, and seniors.
Mission San Diego is a manageable size and easy to navigate in an hour or two.  Next time you're in San Diego for a day trip be sure to check out this historic site on a beautiful hillside
overlooking San Diego's vibrant Old Town neighborhood. The mission is easily accessible by car as well as public transportation via the San Diego Trolley.