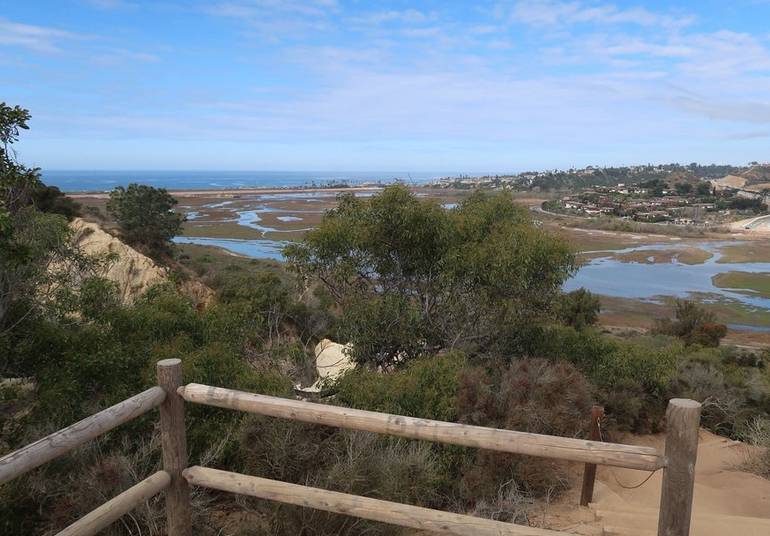 If you're a nature lover, walker, hiker, traveling with kids, or just interested in taking pictures of the majestic natural beauty of the Golden State, don't miss a trip to the stunning San Elijo State Reserve. The nearly 1000-acre wetland is one of the best-kept nature reserves in Southern California and is home to hundreds of species of native Californian plants, animals, and wildlife.
Originally a settlement for Native Americans, the San Elijo Lagoon and Reserve is a critical stop for many migrating wildlife, including many sensitive bird species. It is one of the largest remaining coastal wetland conservancies and one of the top spots for bird watching in SoCal.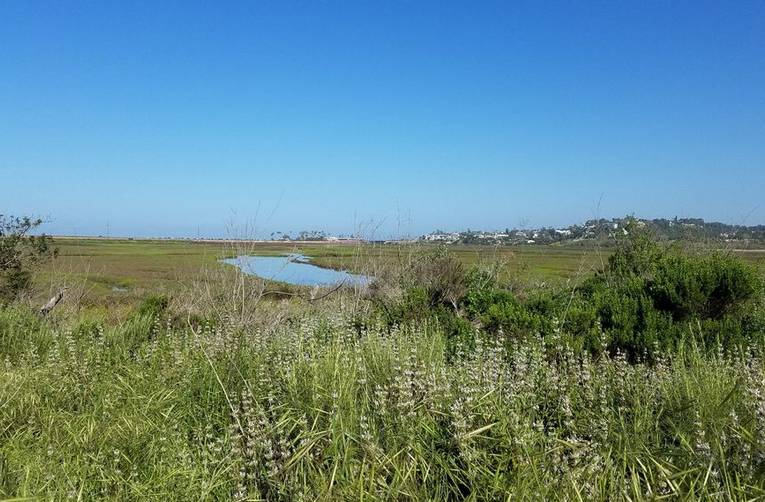 A great place to start your experience is at the Nature Center. Here you'll find interactive exhibits and a wealth of information about the preservation and protection of this park, as well as information about the native plants and wildlife that grow and live in reserve.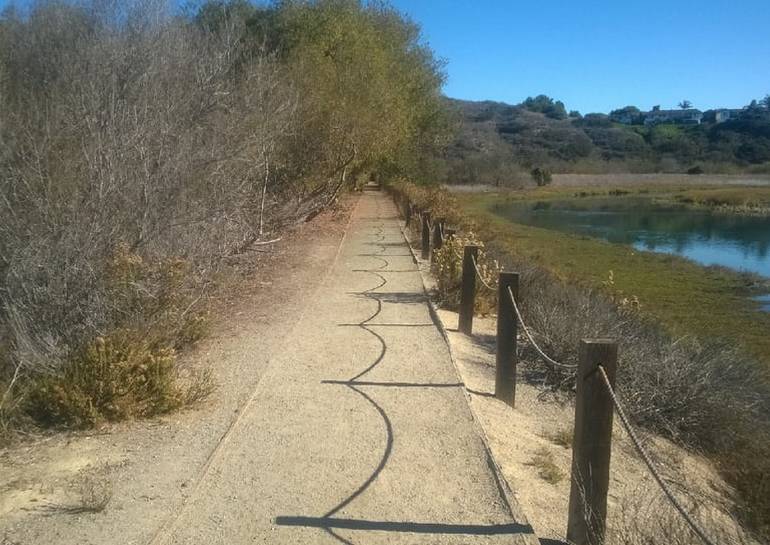 The Nature Center is also a shining example of green energy, running on solar energy and practicing new water conservation technologies. The building is even made of entirely recycled materials! It really enhances the experience to begin here so that you can recognize some of the plants and animals they describe in detail during your visit to the park. You can also pick up a detailed trail map here before you set out on your adventure.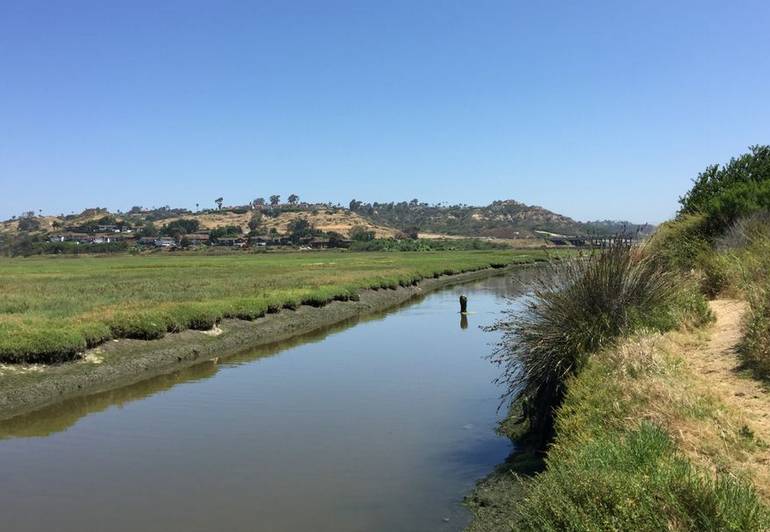 The star of the San Elijo State Reserve is the beautiful lagoon and surrounding pockets of shallow pools. As you walk the trails through the park, you will see the blue slips of water that give the park it's trademark "wetlands" classification. The largest pools can usually be found near the coastline and make for a fantastic photo op.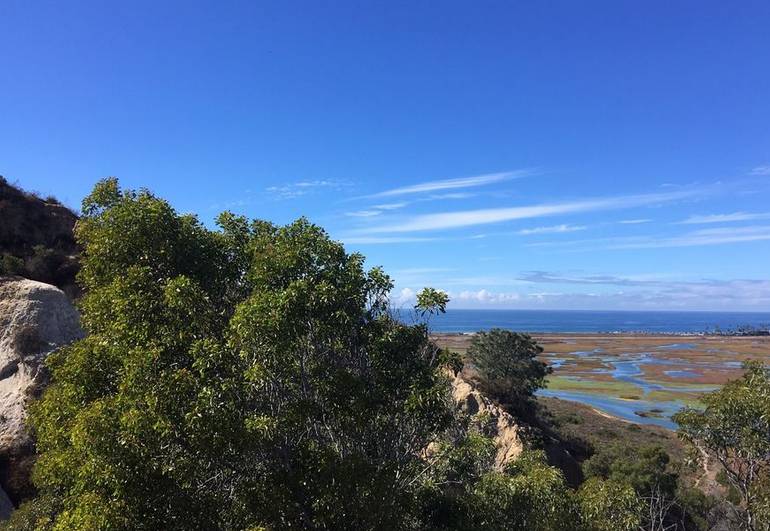 In all, there are over 7 miles of trails for hiking, dog walking, nature photography, and family recreation. Yes, Fido is allowed to join you if he is on a leash! The terrain is mostly flat and great for every level of activity and expertise.
San Elijo State Reserve Annie's Canyon Trail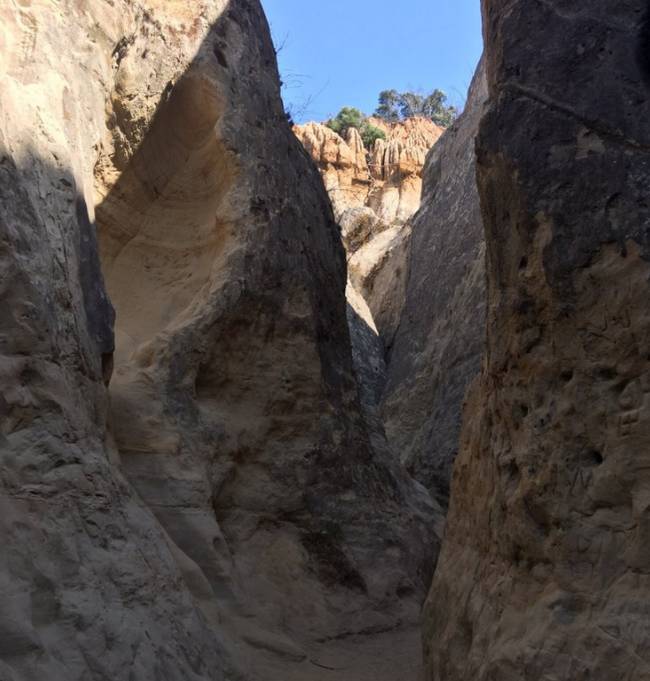 One of the most popular trails is the half-mile-long nature loop trail. Starting at the San Elijo State Reserve nature Center the trail wanders over a boardwalk down to the lagoon. This hike is perfect for families with younger children. The Nature Center is located at 2710 Manchester Avenue Cardiff-by-the-Sea, CA  92007  and is open daily 9 am – 5 pm.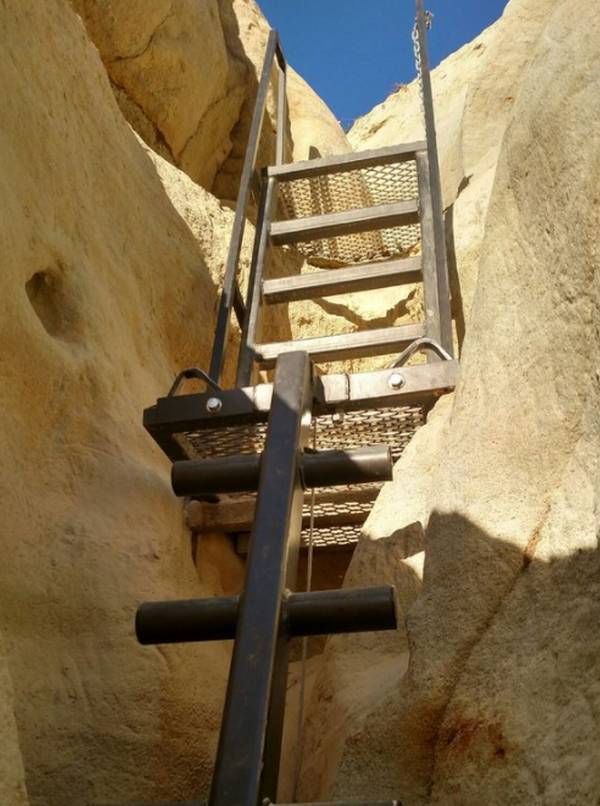 Another popular place to hike at the San Elijo State Reserve is Annie's Canyon Trail. This trail branches off the Lagoon Trail. Highlights of Annie's Canyon hike include the mushroom caves and a passage through a one-way slot canyon that ends with a ladder that you must use to climb out of the canyon.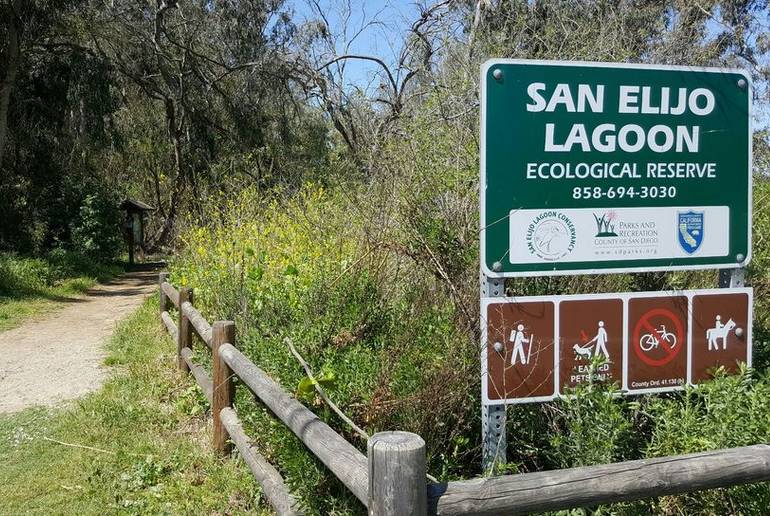 You can download a free app from the San Diego Parks and Recreation that will show you hiking trails and points of interest, as well as general info like where to find parking and restrooms.  Before you visit be sure you check the San Elijo State Reserve Conservancy website for current trails condition and closures. San Elijo State Reserve is situated between Solana Beach and Encinitas in northern San Diego County.