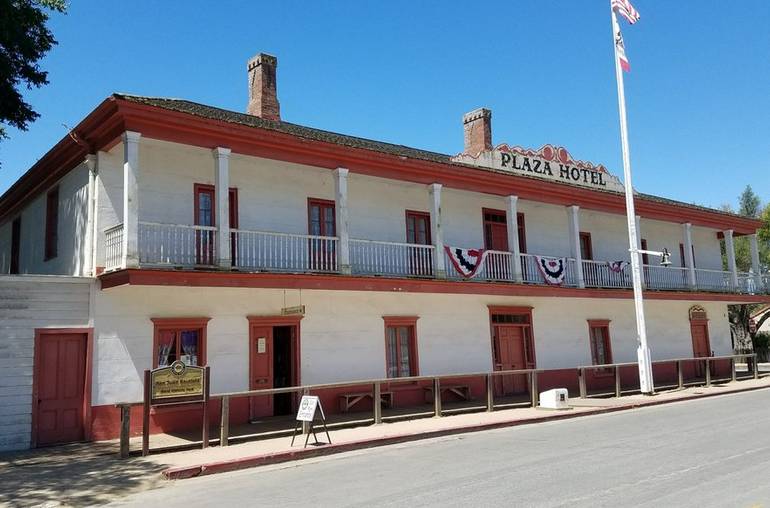 San Juan Bautista State Historic Park is a lot to say, but by the same token, San Juan Bautista offers a lot to see. Located in San Benito County, San Juan Bautista park is rich in history with museums and a beautiful California Mission.
San Juan Bautista is a beautiful day trip if you live in the San Francisco Bay Area. If you are not from the Bay Area, you would be well served to make time for your travel itinerary to enjoy a refreshing switch to a simpler time.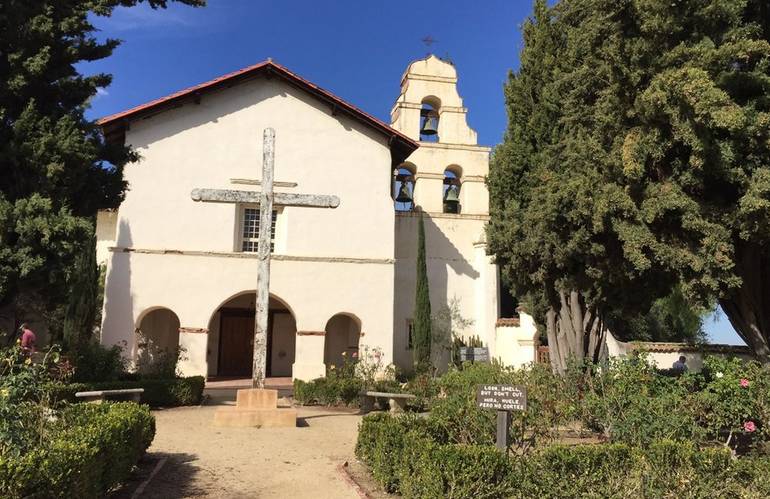 What will you see? Well, here are a few popular sites to consider: Starting at the State Park where the rangers are most helpful, you can learn about the happenings at this location during the mission era. Adjacent to the State Park is the actual San Juan Bautista Mission. For many elementary school students in California, this is a name and site that may be familiar.
As missions and California history, in general, are a fourth grade standard in California elementary schools, it is an excellent experience for students to see first-hand what life was like and how buildings and towns were in that era.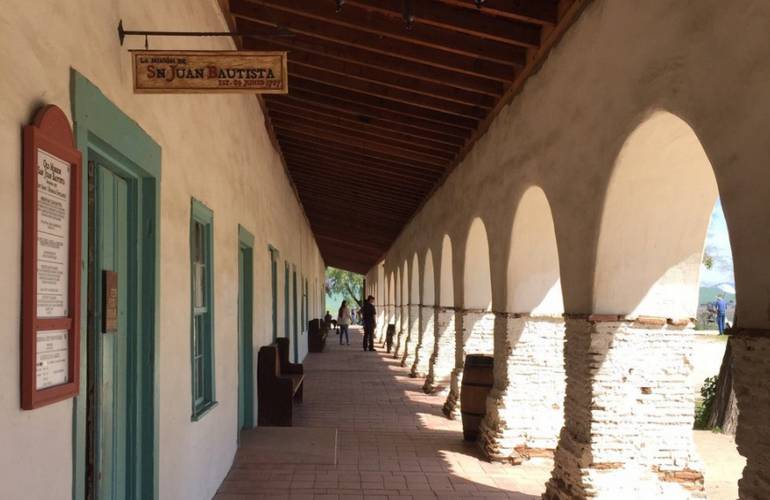 There are four leading historical museums in the park. There is the Plaza Hotel, Zannetta House, The Plaza Stables, and the Castro-Breen Adobe. Additionally, you can see the historic jail, a blacksmith shop, and an early American settler's cabin.
If you find yourself at San Juan Bautista State Historic Park on the first Saturday of the month, you will have the opportunity to enjoy Living History. This is an event that better displays life in these times with demonstrations by docents of the park in such skills as spinning, candle making, dancing, and loom weaving.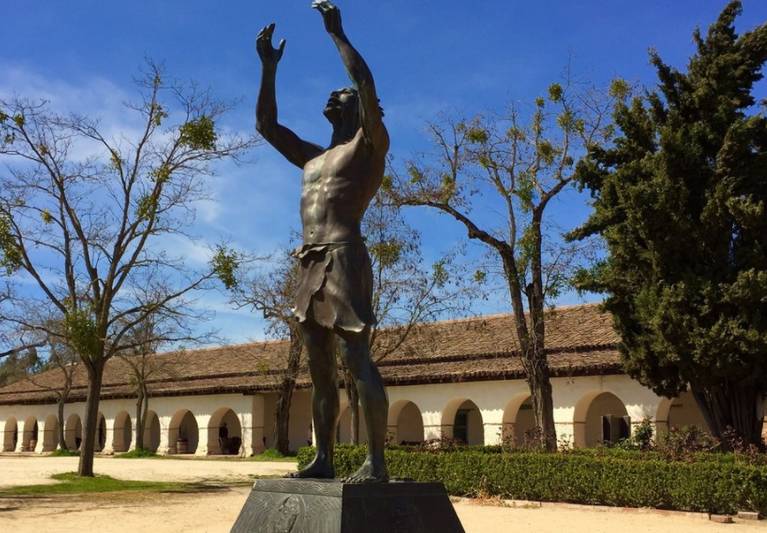 Throughout the year, there are other activities at the park, including The Early Days Celebration, which happens in June, on Father's Day Weekend. While in the city of San Juan Bautista, you can browse the shops, which include antique stores, clothing, and home furnishings, and art galleries.
San Juan Bautista features a few eateries. Dona Esther Mexican Restaurant, Vertigo Coffee Roasters (coffee and pizza), and JJ's Homemade Burgers (lovely patio) are about the best in town. For a more extensive selection of dining options, Hollister is only a fifteen-minute drive from the park.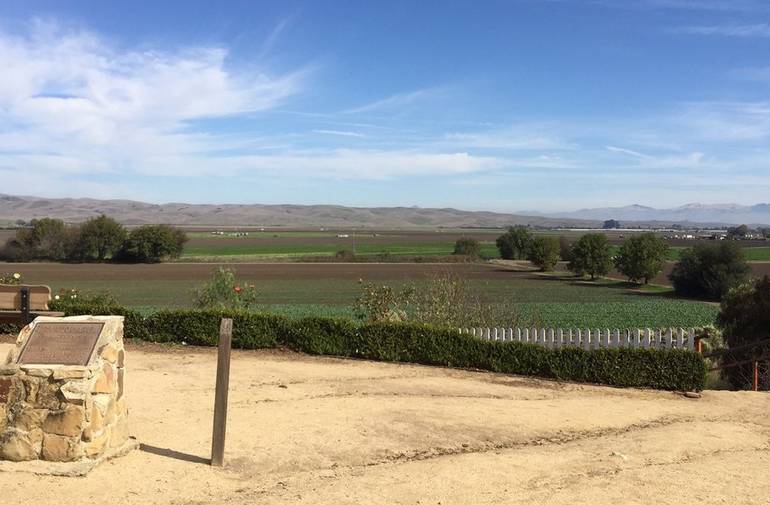 On Sundays from 9 AM to 4 PM, you can visit the San Juan Bautista's Farmer's Market, which offers the best of the central coast produce you can get your hands on. The Farmer's market is right downtown on Washington between Second and Third Streets.
If you enjoy Farmer's markets, you might consider a visit to Pinnacle Organic Farm and Farmers Market, located at 400 Duncan. Hours are 8-1 every Saturday year-round. What they offer varies from season to season, but it's always amazingly fresh and tasty.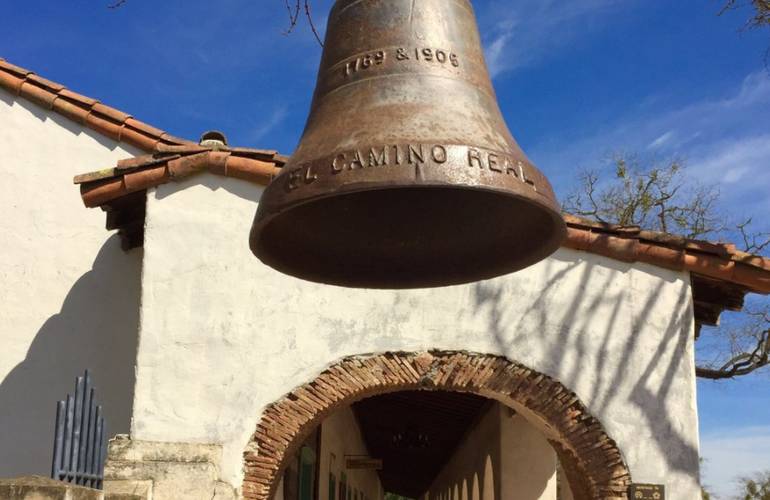 San Benito County, the home of San Juan Bautista, has wineries that offer great tours and wines. Consider a visit to any of them for a memento bottle of wine from your day here or snag one to enjoy this evening at one of the lodging establishments while you relax and recall your day.
Be sure to schedule your time at San Juan Bautista as a full day. There is much to see and do, and the pace is relaxed, so you won't want to rush through any part of it.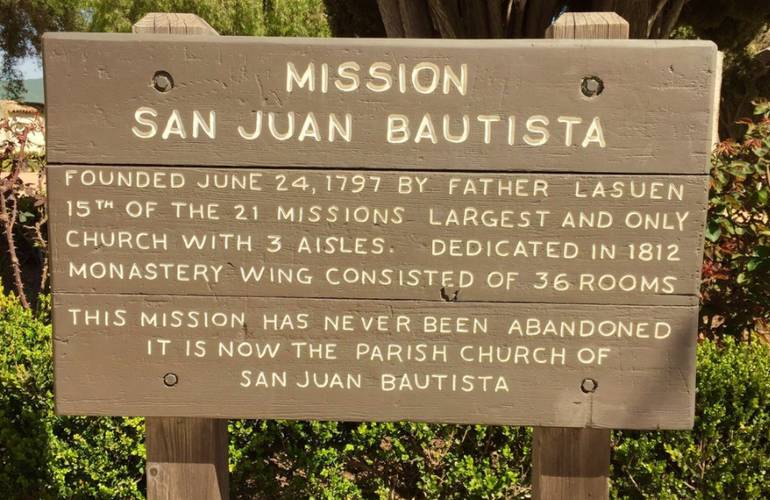 The park is located at 19 Franklin St, San Juan Bautista, CA 95045. Three miles east of Highway 101, 7 miles west of Hollister, and south of Gilroy.  Plan on a two-hour drive from San Francisco.