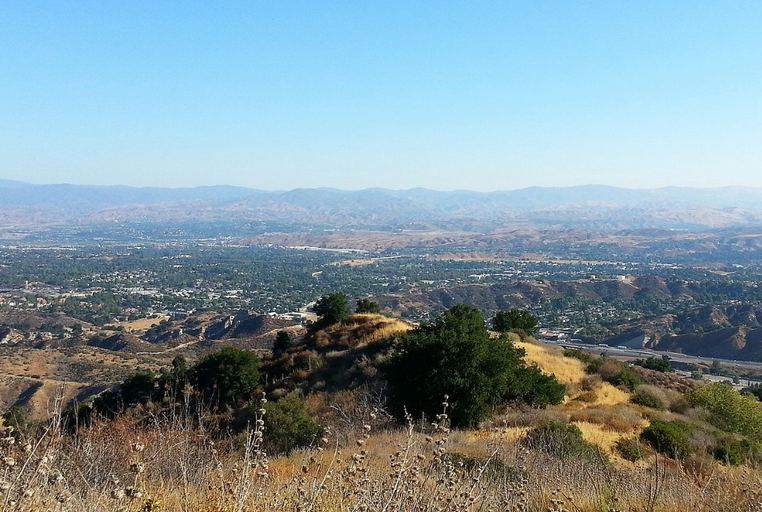 Located in the northern part of Los Angeles County, the Santa Clarita Valley is home to Six Flags Magic Mountain and the epicenter of Hollywood's film production.
Santa Clarita is an easy drive from Los Angeles and offers a plethora of sights and attractions. With plenty to see and do for both residents and visitors, Santa Clarita is a popular place to spend a day.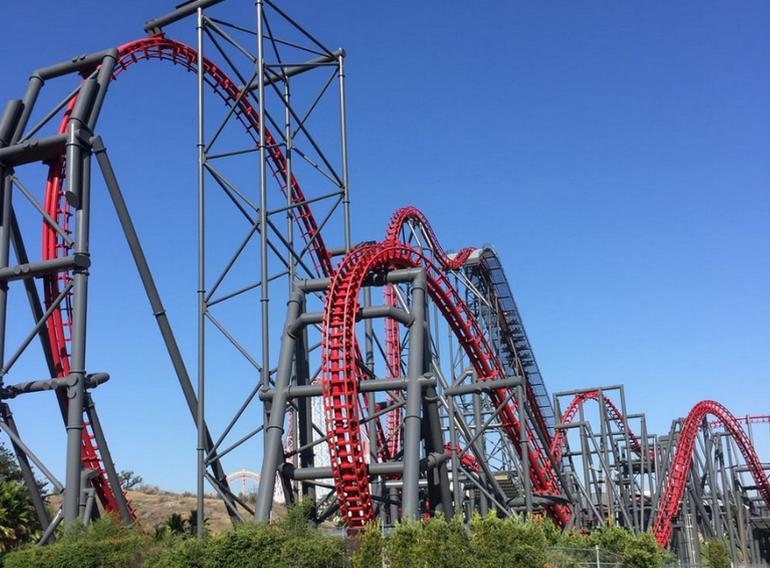 Six Flags Magic Mountain is the area's main attraction and boasts more roller coasters than any other theme park in Southern California. For younger visitors, Bugs Bunny World features rides for the whole family. During the summer, Hurricane Harbor water park is a popular place to cool off.
The Santa Clarita Valley became part of the burgeoning Silver Screen as early as 1915, providing picturesque locations in a clandestine setting not too far from the Hollywood movie studios.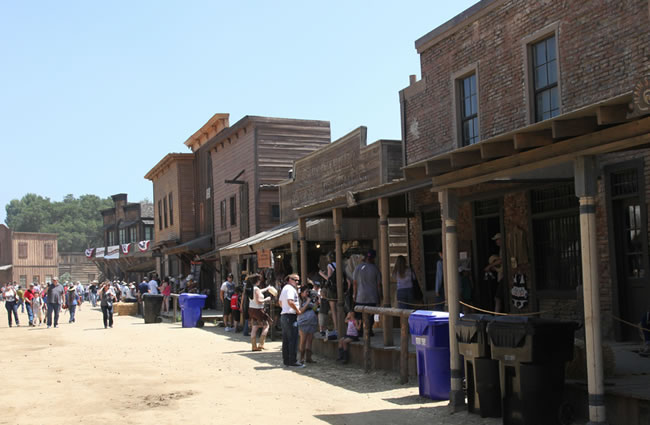 Newhall Melody Ranch Studio is a 22-acre backlot for the Hollywood studios. The huge sound stages are up to 22,000 sq. ft. with a complete on-site prop house for western set dressing, interior, and exterior props.
The western-themed lot has been used in some of the genre's classics, like The Lone Ranger, Wyatt Earp, and Gunsmoke. More recently, the Last Man Standing and the Magnificent Seven. Melody Ranch offers group tours, but guests need to call ahead for arrangements.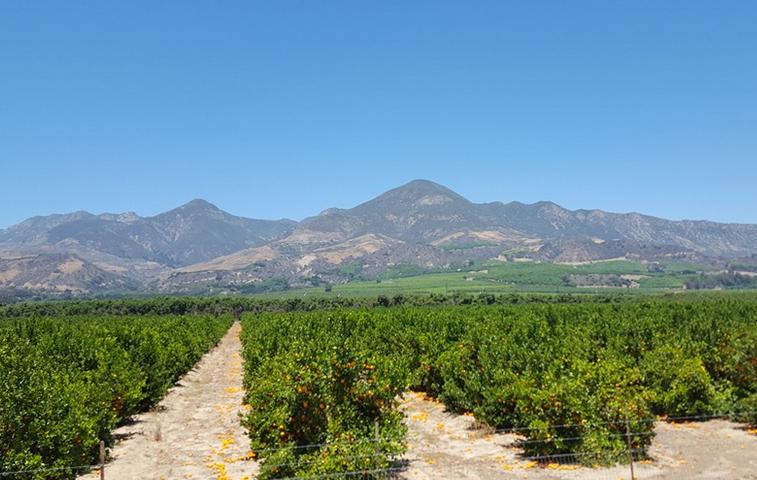 Another popular nearby attraction is the Heritage Valley. State Route 126 connects Santa Clarita to U.S. Route 101 in Ventura and runs through the middle of the valley.
As you travel through the valley, you pass through the towns of Piru, Fillmore, and Santa Paula. The valley is bursting with citrus and avocado orchards, roadside farm stands, historic landmarks, antique airplanes, and railroad history.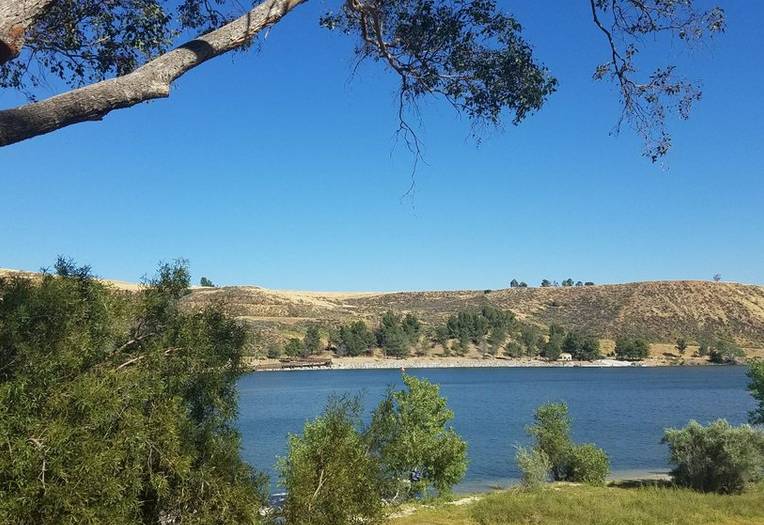 Run by the County of Los Angeles Department of Parks and Recreation, Castaic Lake is 320,000 acre-feet state water reservoir located just north of Santa Clarita on the Interstate 5 Freeway. Camping, water sports, fishing, and hiking are popular activities at Castaic Lake.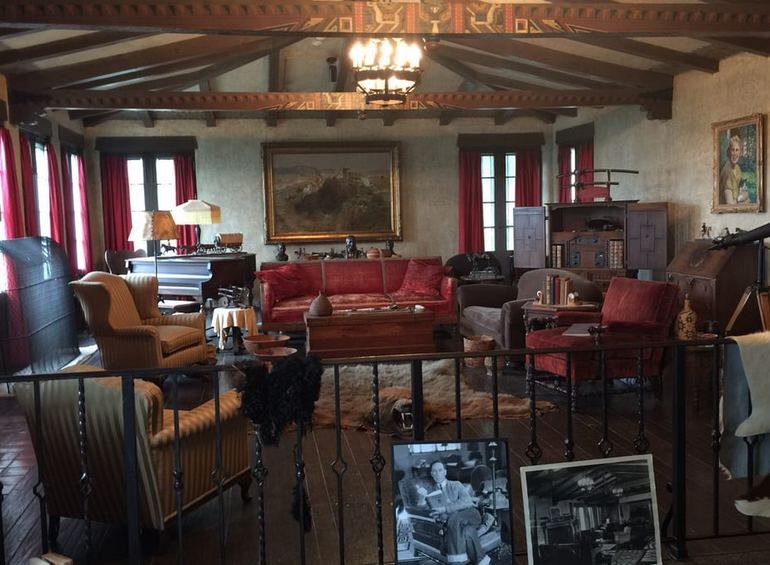 William S. Hart Park & Museum
Located near downtown Newhall. The park preserves the Mansion and Ranch House of William S. Hart, a silent film actor, and director. Visitors can see a wonderful museum, farm animals, a heard of bison, or go hiking. Also on the property is Heritage Junction Park. The Santa Clarita Valley Historical Society features nine buildings, including the 1890 Saugus Train Station. Address 24101 Newhall Ave, Newhall, California. Website.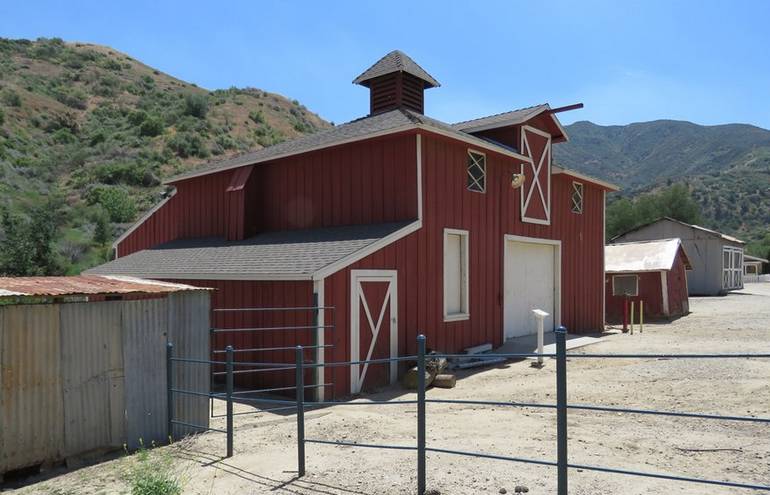 The canyon offers hikers, bikers, and equestrians an opportunity to explore the backcountry of Pico Canyon and the nearby Santa Susana Mountains. As well as a unique glimpse of early turn-of-the-century California history.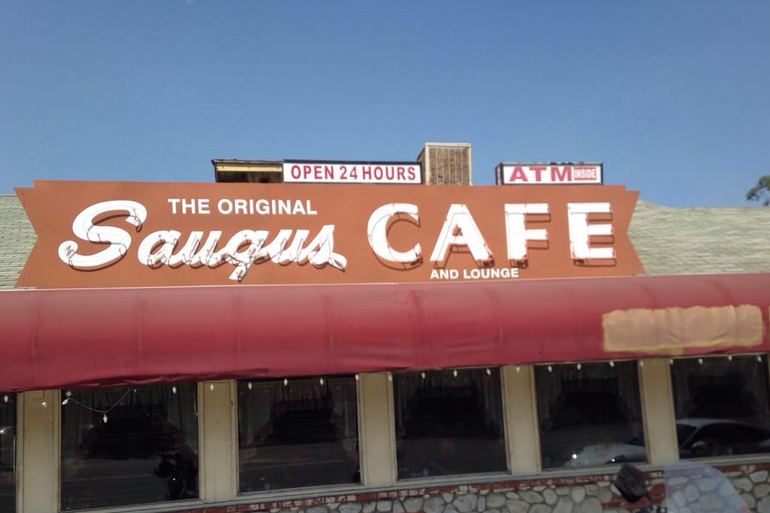 Saugus Café
At the end of the day, visitors will want to unwind and dine at the Saugus Café located at 25861 San Fernando Rd. Opened in 1886, it's a local icon known for serving its blue plate special of chicken fried steak, breakfast for dinner, pie by the slice, or just a cup of joe in a "down-home" atmosphere.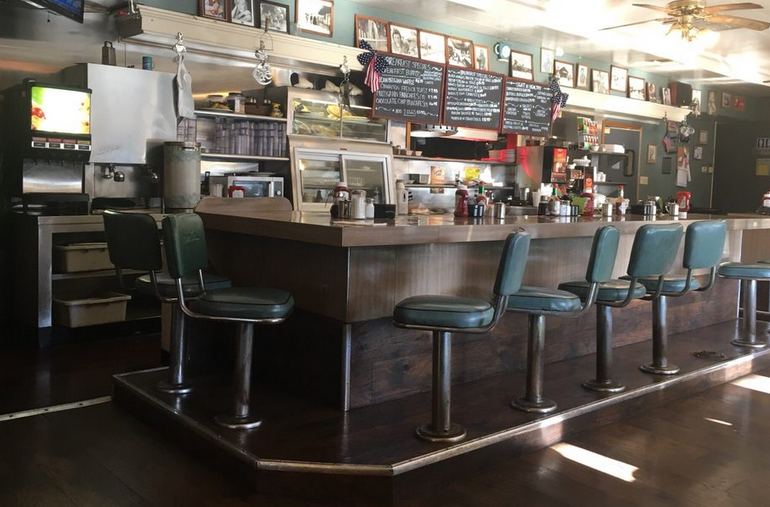 It, too, has been part of the Santa Clarita Valley's connection to the stars as some claim that James Dean ate his last meal here. Whoopi Goldberg and Drew Barrymore shot part of a film in its halls back in 1994, and President Theodore Roosevelt stopped by for a New York steak in 1903.  25861 Railroad Ave, Santa Clarita.
The Santa Clarita Valley is located within easy-day trips from anywhere in Los Angeles or Orange County.