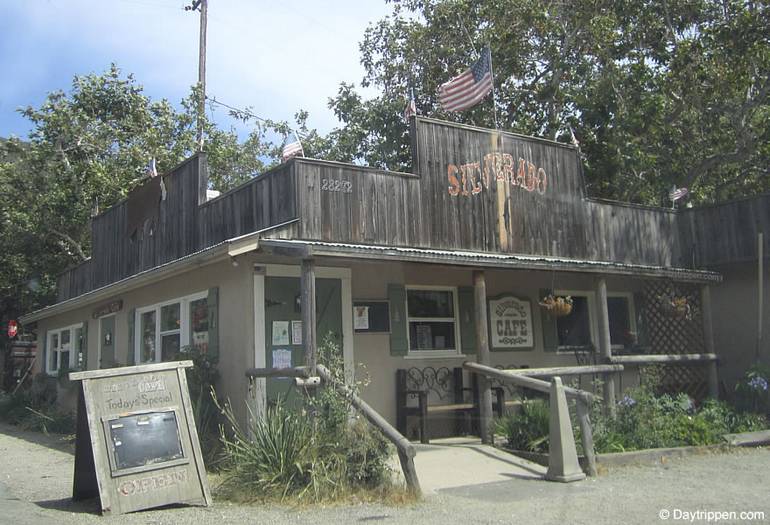 Silverado Canyon Cafe located in the tiny town of Silverado in the hills above Orange County. It's hard to believe that less than 20 miles from Disneyland that such a place still exists.
The food here is your basic diner fare hamburgers, sandwiches, and breakfast items. Most customers are locals, but the price is right, and you just don't find small-town diners like this in Orange County.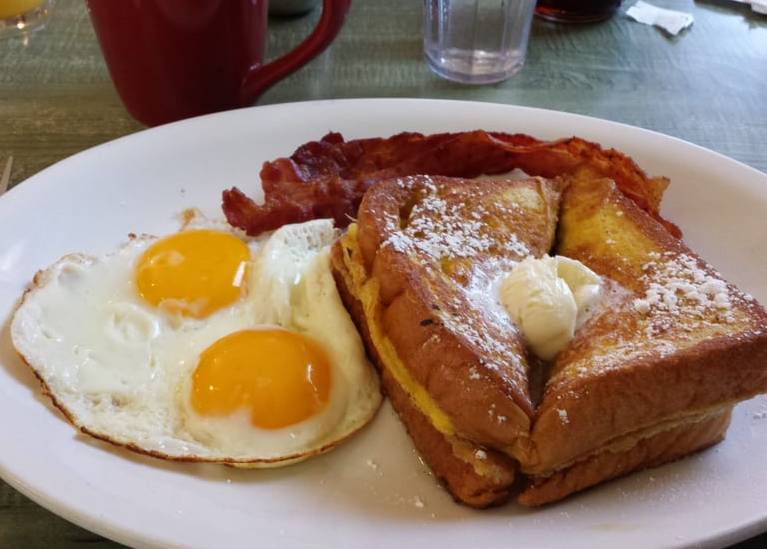 If you're heading up the canyon to go hiking or mountain biking, the Silverado Canyon Cafe a great place to fuel up before trekking into the hills, plus, it's the only place in the canyon to eat.
Silverado Canyon Cafe is across the road from the United States Post Office. From the outside, it looks like a western saloon you might find in a ghost town. The interior has a countertop with stools, a couple of booths, and dining tables. Nothing too fancy, but it does the job.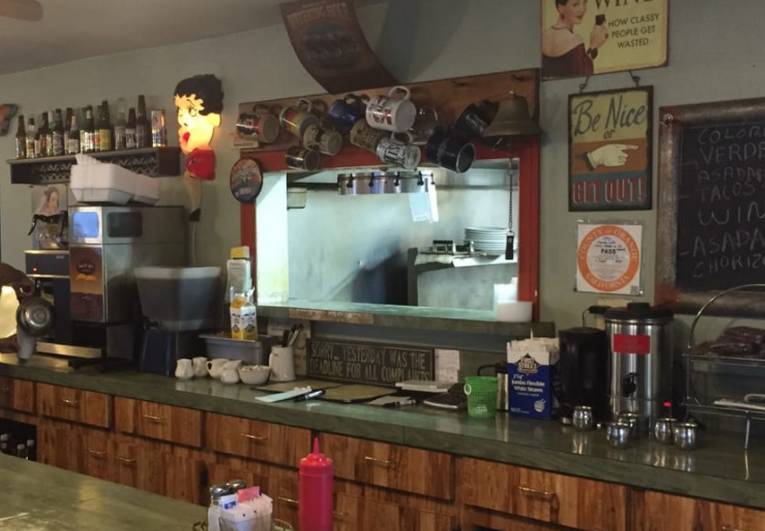 Silverado Canyon is one of the last rural communities in Orange County. At one time, it was a bustling silver and coal mining town with daily stagecoach service to Los Angeles and Santa Ana. These days the canyon has weekend vacation homes along with some permanent residents.
Most visitors come to Silverado Canyon come to hike, drive or mountain bike up to Modjeska Peak (Saddleback Mountain) for a spectacular view of Orange County. Note: the road up to the Modjeska Peak may be closed to vehicles during the fire season.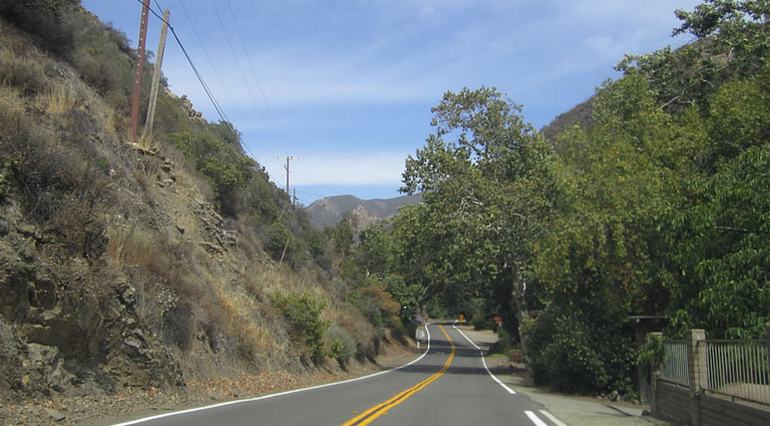 Silverado Canyon Cafe can be found about halfway up Silverado Canyon Road. A simple little dinner you would expect to find on Route 66 back in the 1960s. While not much to look on the outside or inside, the cafe serves up fresh food for the weary traveler.
Address: 28272 Silverado Canyon Rd, Silverado, CA 92676. Open six days a week. 7:30 am to early evening. They closed early on Sunday.
You can enter Silverado Canyon Road off Santiago Canyon Road in South East Orange County.