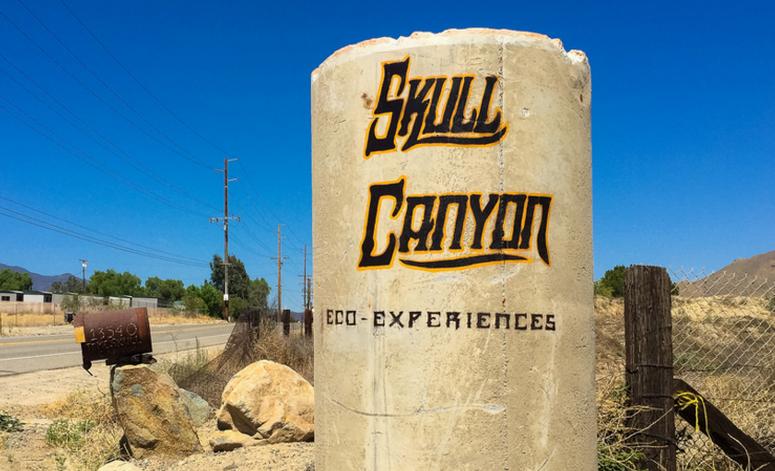 Located in sunny Corona, just off the I-15, Skull Canyon Zip Line has been in business since 2009. They have lines for individuals of all (or no!) experience levels, including kids.
All the necessary safety equipment is provided, and the firm prides itself on its excellent safety record. Given Skull Canyon's stellar reputation, it's no surprise that several TV shows and commercials have been filmed on-site.
Some people call it a zip line. Others refer to it as a flying fox or an aerial rope slide. Those who engage in the activity in search of bragging rights may say it is the "death slide."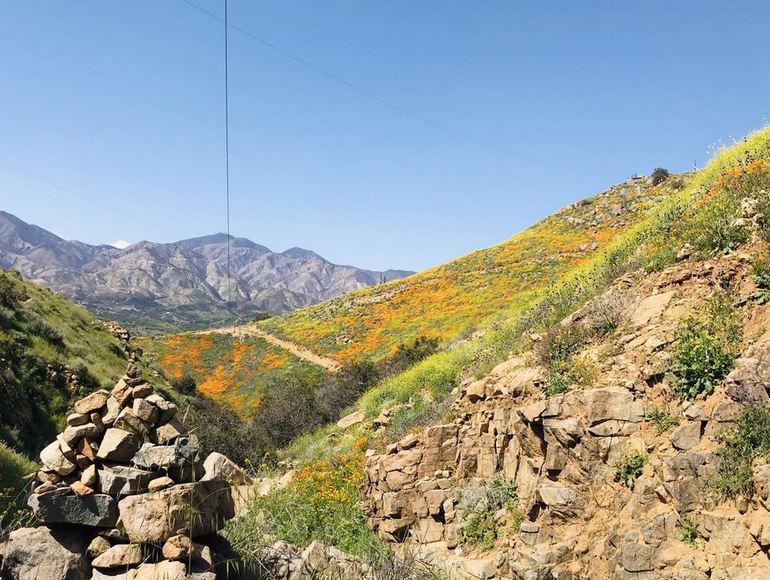 One thing that everyone can agree on is it is an excellent way to get your daily adrenaline fix. It's not a new concept,  but it certainly is an exciting one.
Ziplines and variations thereof have been used for hundreds of years in just as many cultures. The Chinese used them instead of bridges as a way of crossing gullies or other impassable areas.
Nowadays, the tide has turned. It's not about the work; it's about the pure, exhilarating, safe, play.  And Skull Canyon Zip Line is possibly one of the best spots in Southern California to give the sport a shot.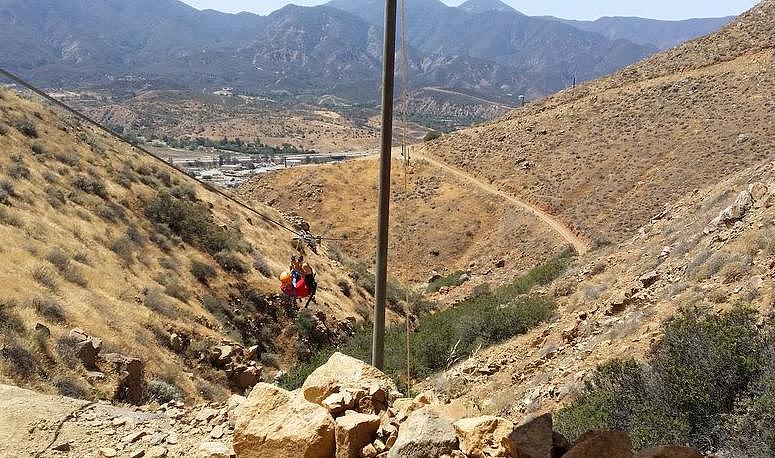 There weight and age restrictions depending on how challenging the zip line course are. However, pretty much anyone can take part in this increasingly popular pastime.
Skull Canyon Zip Lines is located on  160 acres of some of the most scenic land that southern California has to offer. The terrain is mountainous, and there are magnificent views to be had as you fly through the warm, clean air.
Many participants choose to rent a GoPro camera that is mounted to their safety helmet. A video of your trip is the best souvenir you can take from Skull Canyon.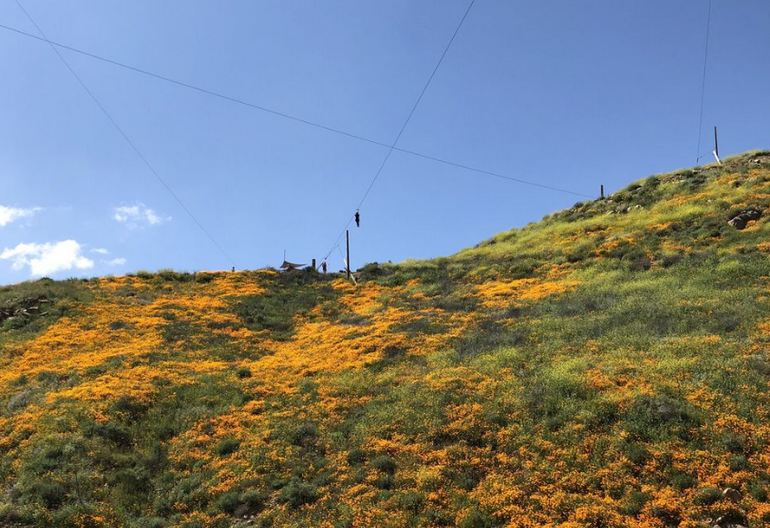 Three packages are on offer, each designed to appeal to a different audience and to provide the perfect experience for the participant.
The Extreme Course Package is, well, extreme! Prepare to shoot through the air over five zip lines as you travel down more than 6,000 feet of Skull Canyon. This is not a trip for the faint of heart and requires a 25-minute uphill hike to reach the launching area. Those who have completed the course say the adventure was mind-blowing but in the best possible way!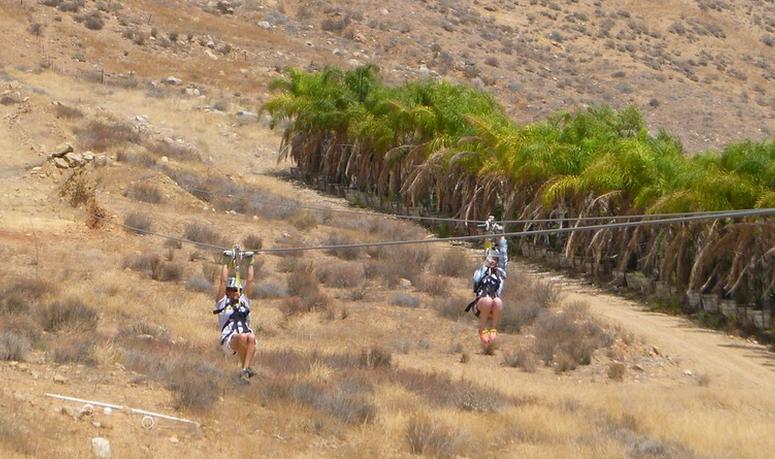 The original course is less demanding, but an ideal option for those who want to give the zip line a try. There are six different Ziplines on this course that take you over 2800′ of cable.  A 10-minute walk takes you to the launch pad. Skull Canyon's most popular package, this is where most people start their zip line adventure.
For those with a need for speed, but not a whole lot of time to spare, Skull Canyon offers a very reasonably-priced Speed Run. For around $50, you get a real zip line run and can even "race" a friend or family member flying next to you on a twin line.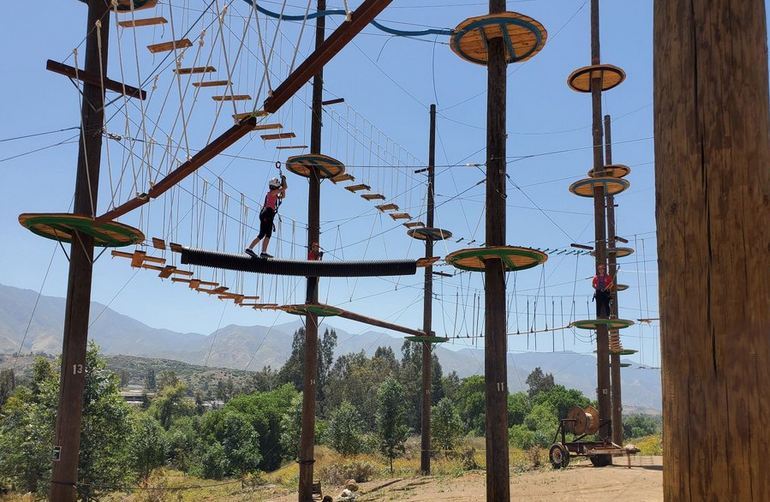 Everyone leaves the speed run, smiling. Skull Canyon is an excellent family adventure or birthday party excursion. Private groups can be arranged, and reservations are required for all zipline runs.
Skull Canyon has taken every possible step is made to ensure that the integrity of the local environment is respected. Zipline is one eco-adventure where you leave far fewer footprints than popular tourist sites and carry away simply great memories.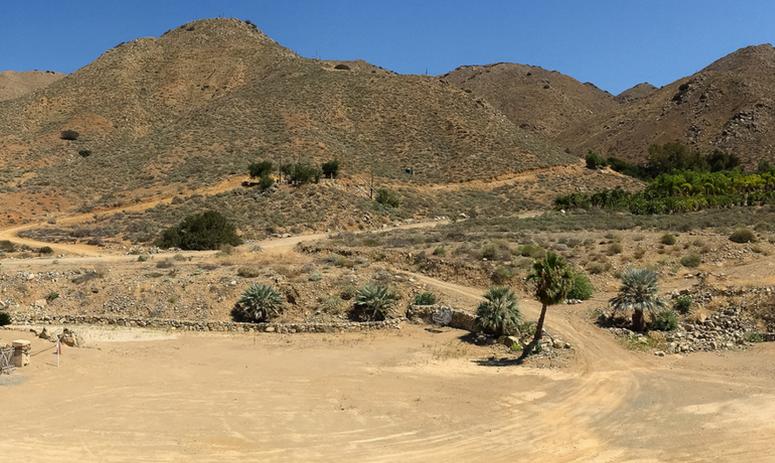 Be warned; many find ziplining addictive. Show up for one run, and end up staying the day!
Visit Skull Canyons website for more information:
Skull Canyon Zip Lines  13540 Temescal Canyon Rd Corona, CA 92883 (951) 471-0999