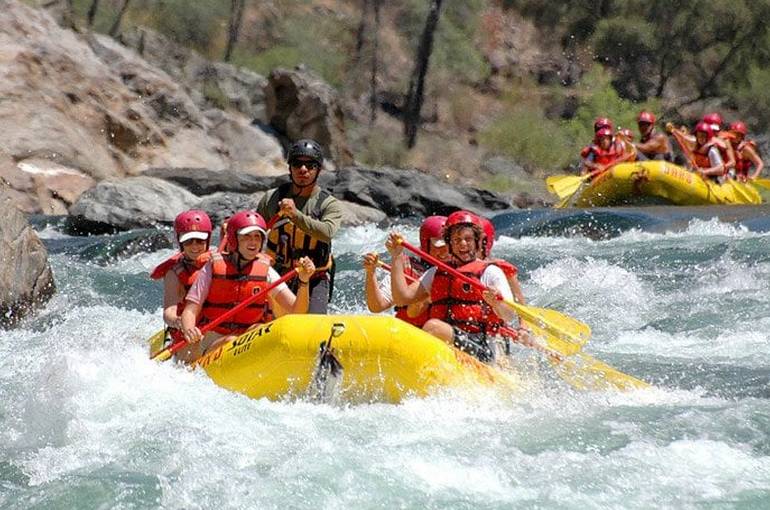 Northern California sports some of the best whitewater rafting trips in all of North America, with tours to satisfy any thrill-seeker's most extreme need. But what about river rafting for the average person.
Are there trips out there where you can get a rush while also being able to relax in the beautiful scenery of Northern California? There sure are, and the Stanislaus River is only about 1.5 hours east of San Francisco and a great place to enjoy these mild rafting trips. Rafting on the Stanislaus River out of Knights Ferry, CA.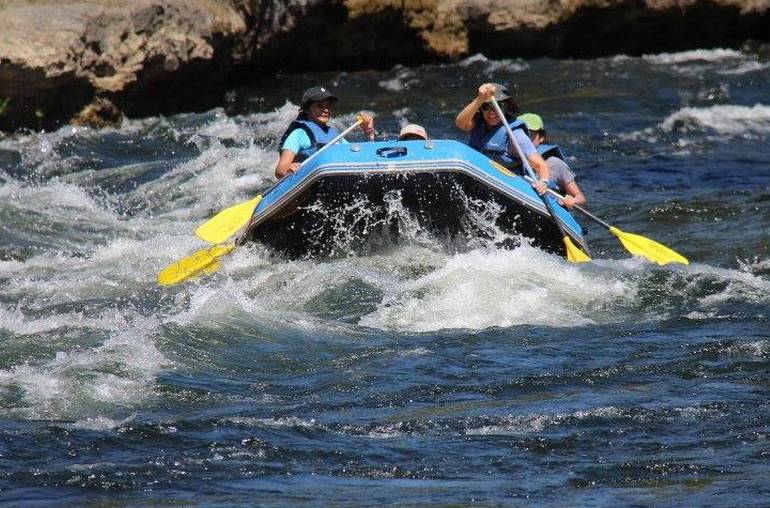 And while individual sections of the Stanislaus, like Goodwin Canyon, are perfect thrill-seekers, the Stanislaus has a run from Knights Ferry to Orange Blossom that is ideal for those looking to get away and have a relaxing, and beautiful day on the water.
Perfect for families or groups with kids, participants only have to be five years or older to get their feet wet (literally) on this cruise down the Stanislaus.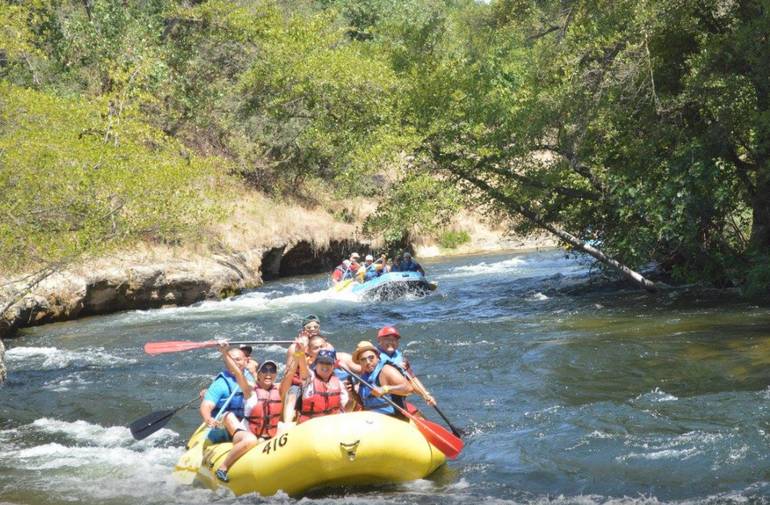 The Knights Ferry trip winds nearly 8 miles down the Stanislaus, and trip highlights include two small class II rapids, access to beautiful riparian scenery and rolling hill landscapes, as well as views of a wide, arrange of wildlife.
Rafters have access to three sprawling public parks along the way, which makes it easy to pull over to the riverside and have a picnic or BBQ. Most trips in this section take between 3 and 5 hours to complete. Once the tour is over, everyone is shuttled back up to their cars.
Stanislaus River Rafting Companies
Sunshine River Rafting  Knights Ferry, CA. Trips include all of your rafting equipment and a shuttle at the end of your journey. Spend a day on the Stanislaus River!
River Journey Knights Ferry, CA.  Adventures rafting, kayaking, tubing, and camping on the Stanislaus River from April to October.
O.A.R.S. West Inc. Operates on the North Fork of the Stanislaus River as a permitted outfitter under the Stanislaus National Forest. Geared toward more experienced rafters.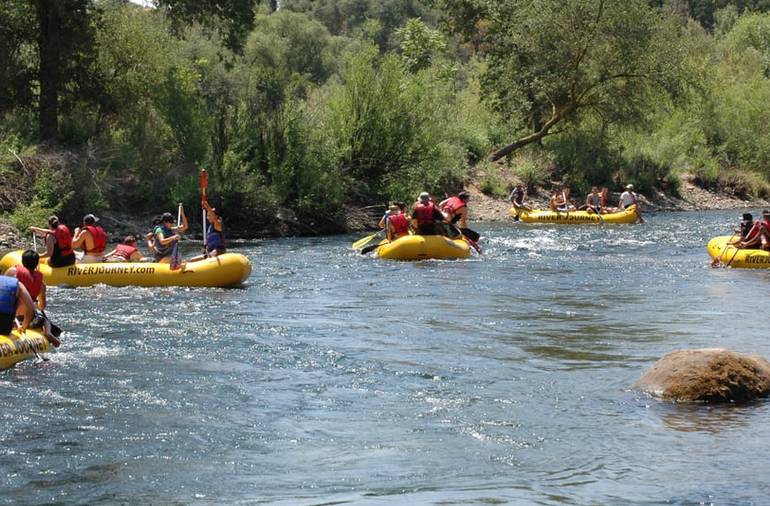 The Stanislaus River is a tributary of the San Joaquin River and has north, middle and south forks. The north and south forks meet upstream from New Melones Lake, and the middle fork joins the north fork a few miles before that.
Caswell State Park is located on the Stanislaus River. There are two beaches, Salmon Beach, located in the campgrounds, and Public Beach located in the day-use area. A favorite summer pastime is to use inflatable rafts and float from Salmon Public Beach.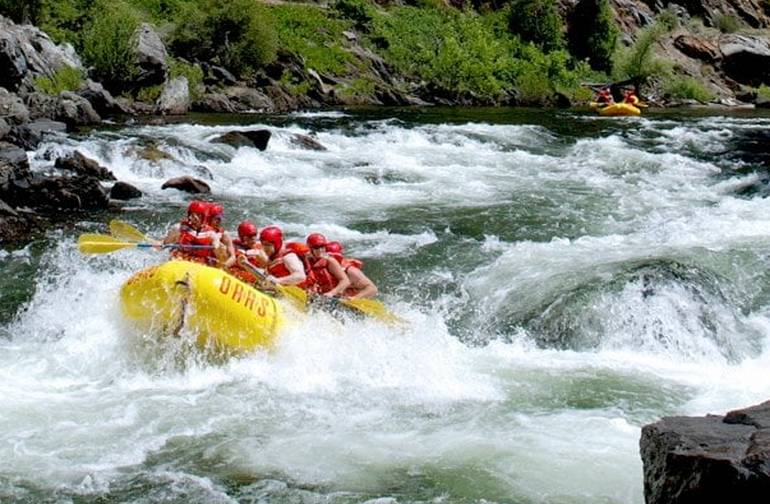 Family-oriented rafting trips usually start from Knights Ferry and run from April through October.
Before you leave on your rafting trip, be sure to check out the Willms Ranch near the town where scenes for Bonanza and Little House on the Prairie where filmed. Willms Ranch Willms Road 1.3 Miles South of Highway 120 Knights Ferry. Southern California rafting on the Kern River.