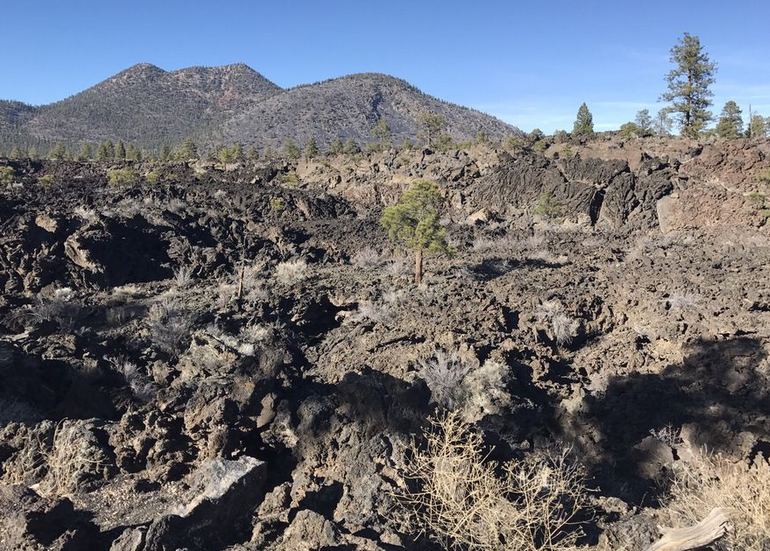 Sunset Crater Volcano National Monument is located in north-central Arizona and is home to a huge cinder cone. A series of volcanic explosions nearly a thousand years ago changed the landscape and ecology of the area forever.
Today, the National Monument offers hiking, stunning scenery, and an interesting variety of wildlife to explore. Located 15 miles from Flagstaff and adjacent to the Wupatki National Monument, Sunset Crater Volcano National Monument covers 5 square miles within Arizona's Coconino National Forest.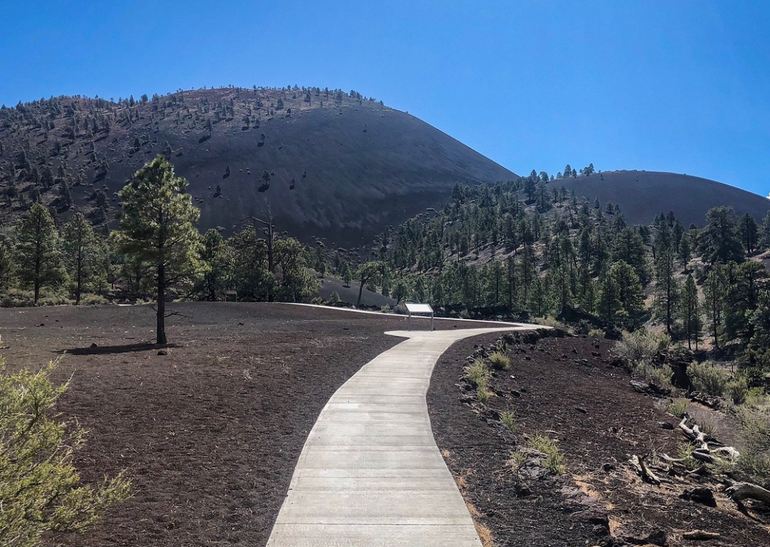 Start at the Sunset Crater Visitor Center
The Monument Visitor Center is open year-round and features exhibits about volcanoes and the powerful forces behind them. Maps, ranger talks, guided hikes, bookstores, restrooms, and picnic tables are available at the center. Summer evening programs at Bonito Campground adjacent to the Sunset Crater visitor center.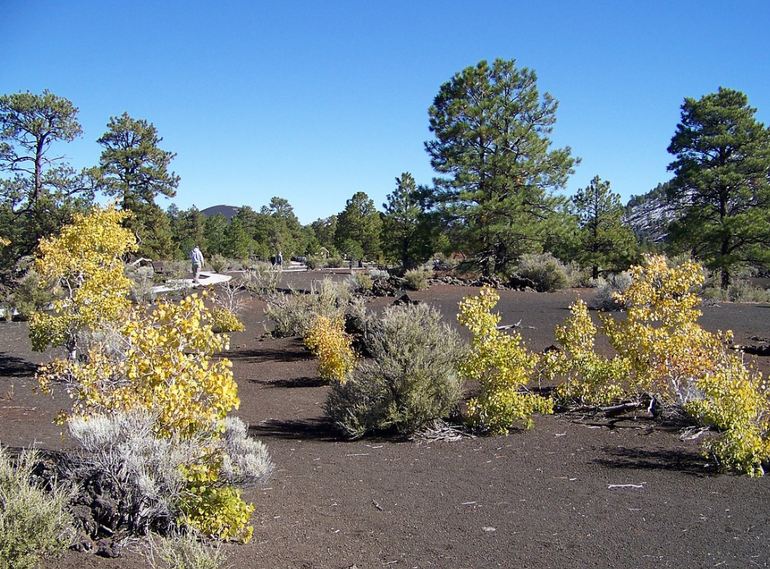 Hiking Trails Sunset Crater
The best way to explore the Sunset Crater Volcano National Monument is through the park's trail system. Although backcountry hiking is not permitted in the park, there are several designated trails through which points of interest can be reached. Trailheads can be reached via the monuments loop road.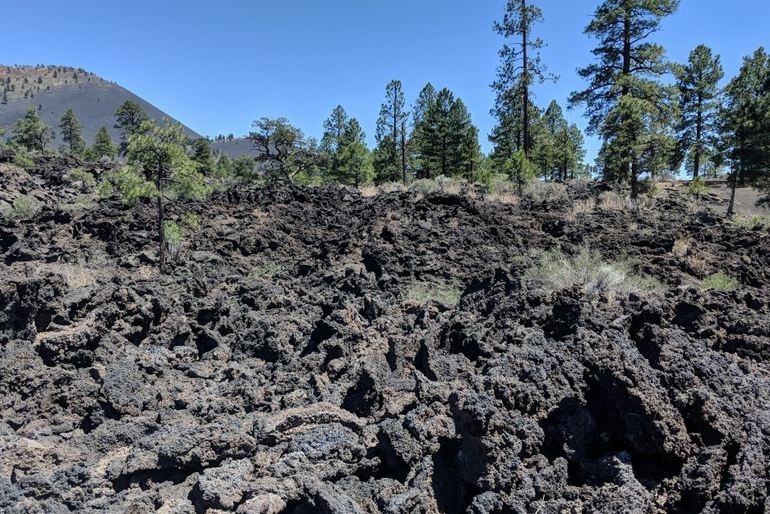 Lava's Edge Trail
The Lava's Edge Trail is a 3.4-mile hike. A round trip that takes you through ponderosa pines, loose cinders, and rough basalt along the rugged edges of the Bonito Lava Flow.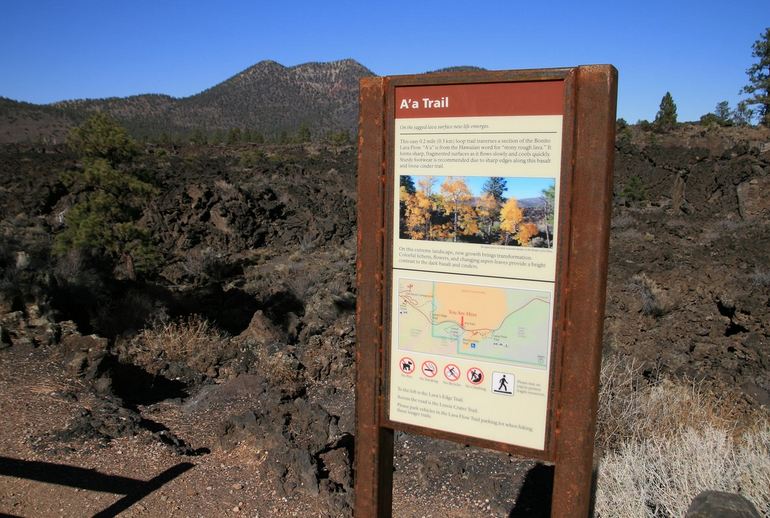 Sunset Crater A's Trail
Another interesting but short hike is on A's Trail. It's 0.2 miles long, round trip, and is pretty easy. On the hike, you get to observe jagged blocks of rough a'a basaltic lava that formed as the Bonito Lava Flow cooled over 900 years ago.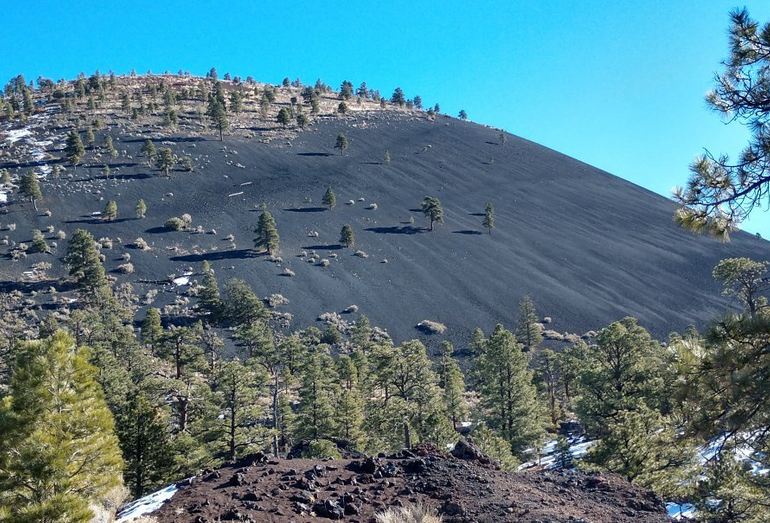 Lenox Crater Trail
The Lenox Crater Trail takes you to the O'Leary Peak, and from the summit, you get to see sweeping views of the San Francisco Peaks. It's a 1.6-mile long hike that is moderately strenuous.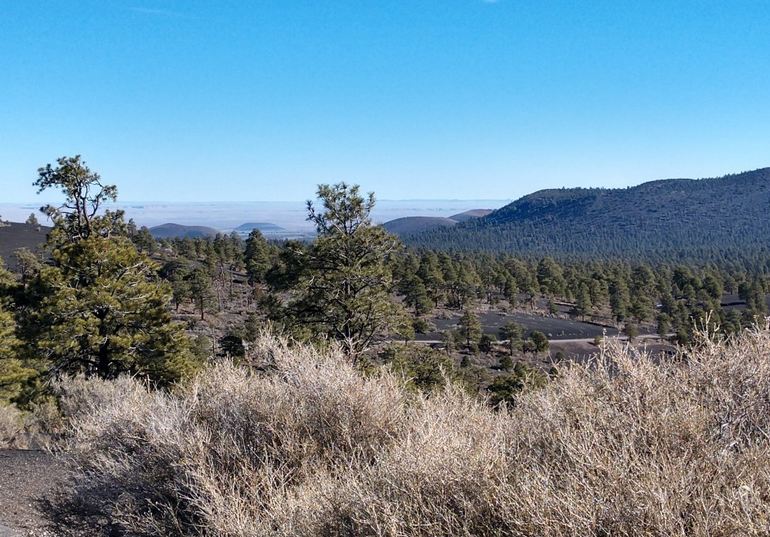 Bonito Vista Trail
The Sunset Crater Bonito Vista Trail is ideal for an expansive view of the Bonito Lava Flow and the surrounding volcanoes. It's an easy and short hike of 0.3 miles, doable in about 20 minutes. Lastly, the Lava Flow Trail lets you hike along the base of the Sunset Crater Volcano, covering a distance of about 1 mile, round trip.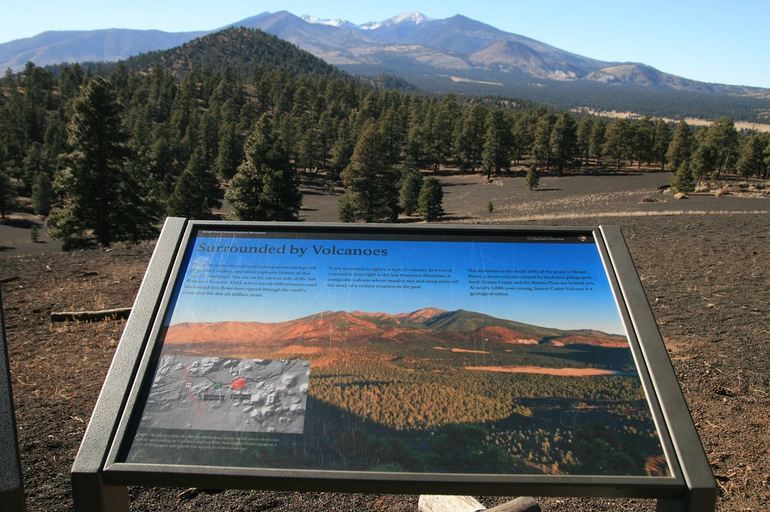 Ranger Led Discovery Hikes
If you're keen on learning about the history and geology of the Sunset Crater, it's a good idea to go on a specialized ranger-led hike through the park. These hikes take you to the backcountry, where regular hikers aren't allowed. Check with the visitor center for more information.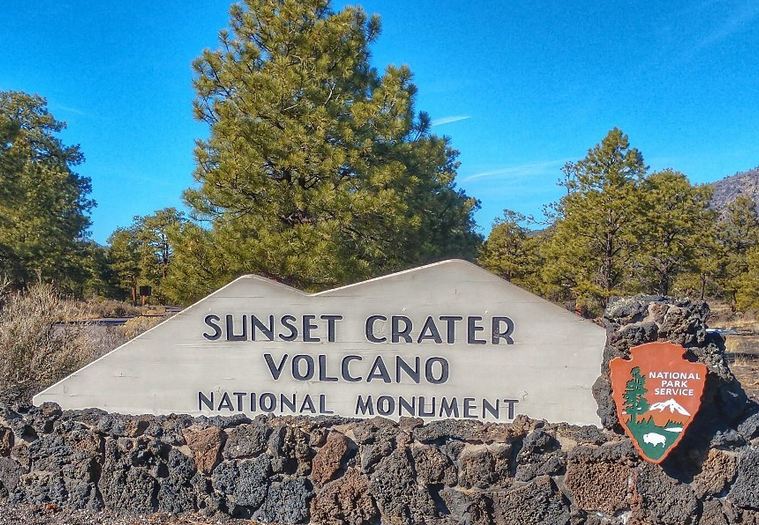 Getting There
Sunset Crater Volcano National Monument is an easy day trip from Flagstaff, Arizona. Plan on spending about a half-day at the monument. If you get an early start, you can also take a drive through Wupatki National Monument.