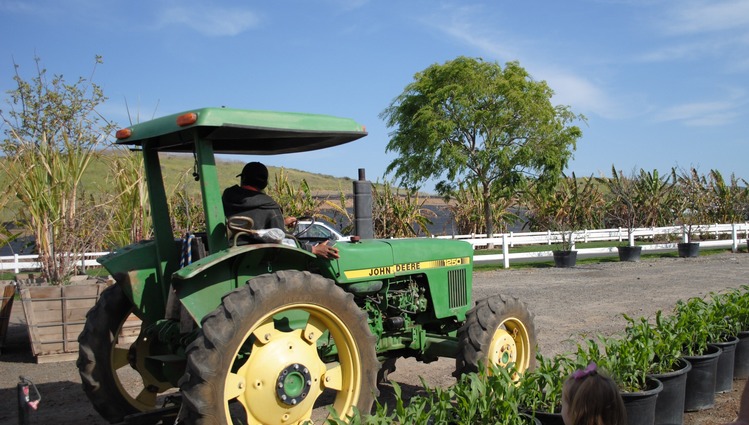 Tanaka Farms is a short drive from the San Diego Freeway along University Drive in Irvine. Take the road into the Strawberry Hills golf course and you are there. On your left, you will see the farm fields and to the right is the produce stand.
Tanaka farms are one of the few remaining family operations left in Orange County. During the season, you will find organic strawberries, tomatoes, watermelon, and pumpkins.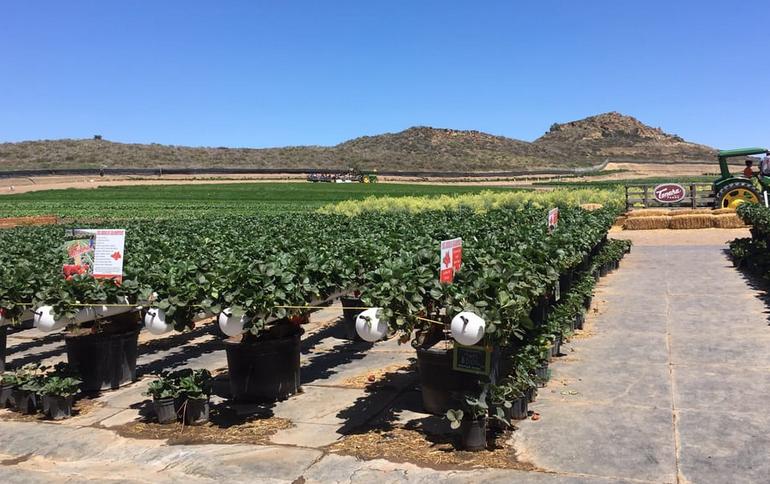 Tractor-pulled farm tours are a popular family activity letting you see different fruits and vegetables grown in the fields. While on the farm tour visitors get a chance to taste some of the fruits and vegetables right off the vine.
Tanaka farm is a little piece of Orange County past that still thrives in the urban sprawl. Children and adults both enjoy the farm tours and its a great learning experience about where our food comes from.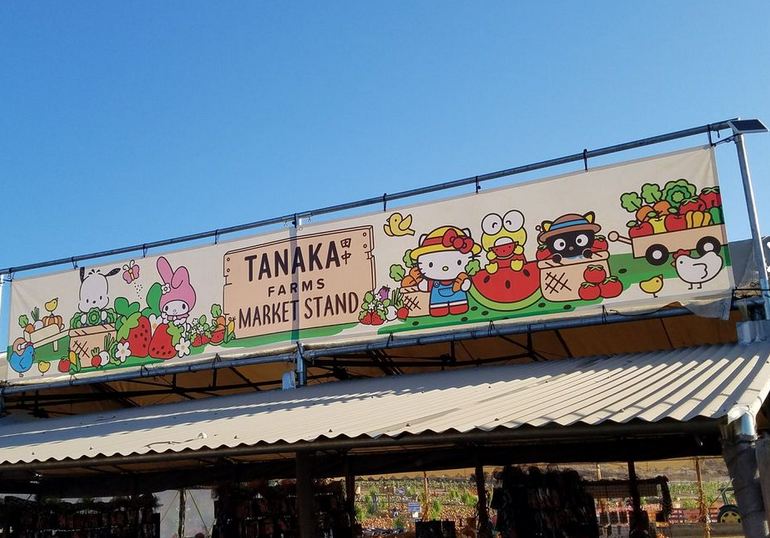 Tanaka Farms also has a produce stand on site selling fresh organic produce. The stand is open Weekdays 9 am-6 pm and Weekends 9 am-5 pm. Tanaka Farms a great place to stock up on your fruits and veggies. Prices are reasonable and the service friendly.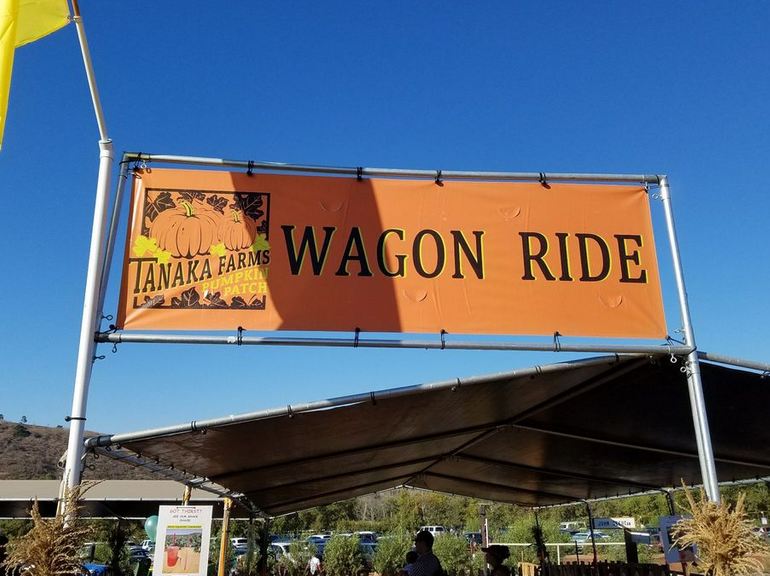 Wagon Rides
Tanaka Farms Strawberry Tours start around the middle of March through the month of June. On weekends, no reservations are necessary. During the week tour reservations are required.
Strawberry Tours last about an hour and at the end of the tour, you get to pick and fill up a one-pound basket to take home. Watermelon tours take place during July and August At the end of the tour, you select a melon to take home.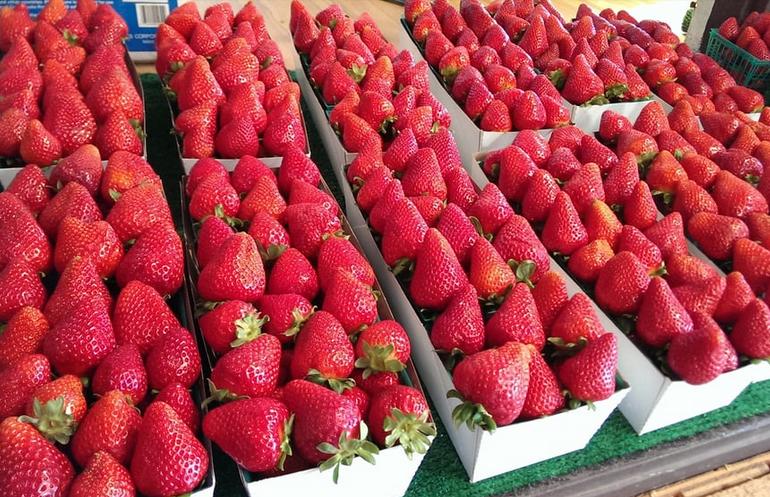 Farm Tours are reasonably priced with kids 2 and under free. This place gets busy so plan ahead especially if visiting on a weekend.
Farm tours include a tractor-pulled wagon trip around the farm and a taste of fruits or vegetables depending on the season. Tanaka Farms has a pumpkin patch for Halloween and at Christmas time they sell trees.
It's amazing that a place like this still exists in Orange County. Tanaka Farms is a great place to take kids for the farm tour, plus they get to taste and pick vegetables.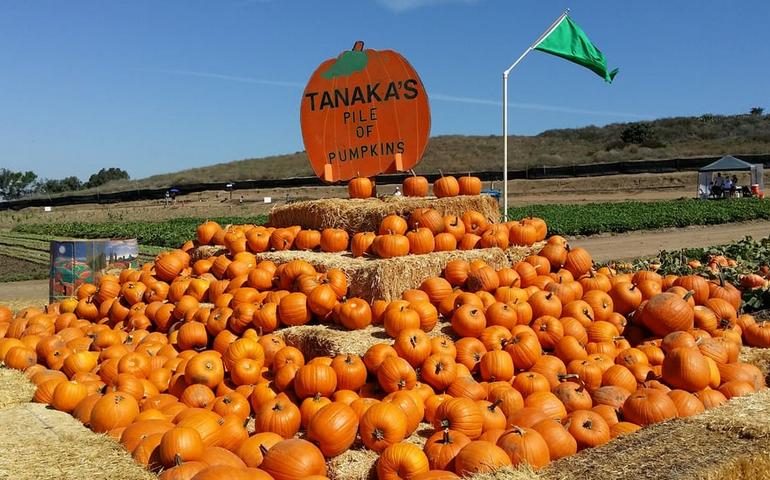 Seasonal Events
U-Pick Tours Spring, Summer and Fall: You pay for the product that you pick. Call ahead for the U-Pick tour schedule.
Strawberry Tours March through June: Pick & eat strawberries from the vine plus a basket of berries to take home.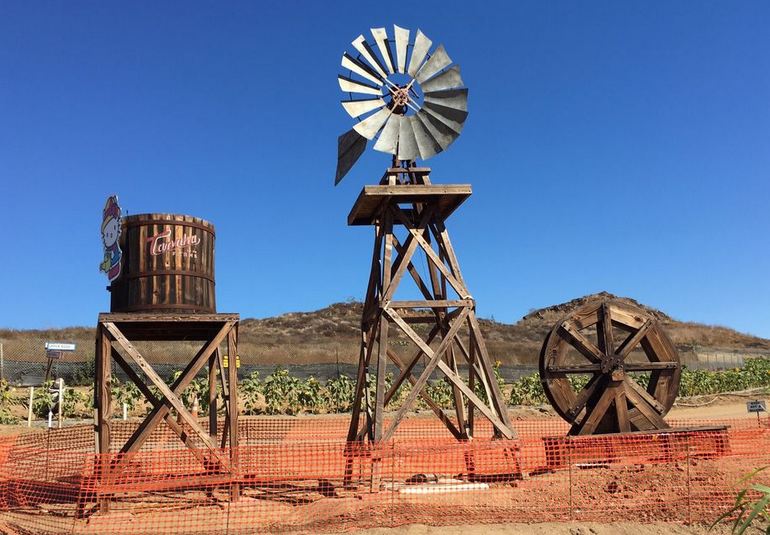 Watermelon Tours July through August: Sample fruits and vegetables plus a farm-grown melon to take home.
Pumpkin Patch Tours Month of October: Pick from the vine or select a harvested pumpkin.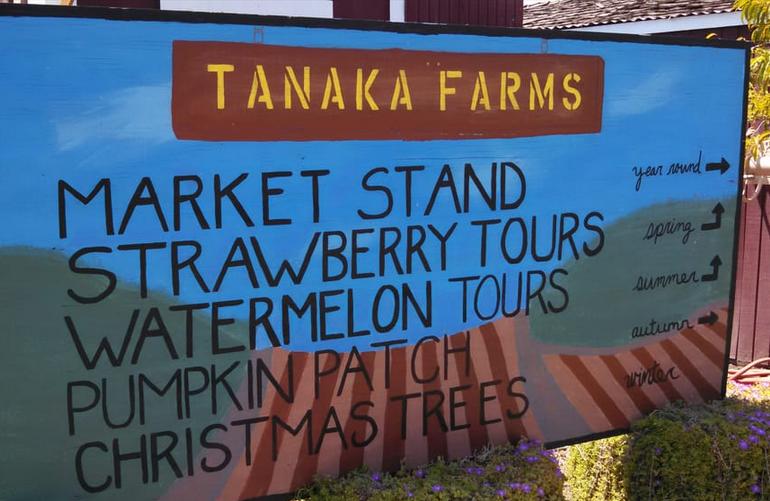 Where is Tanaka Farms
Directions: Exit 405 at University and head West. Make First Left at Strawberry Farms Road. website 
Tanaka Farms 5380 3/4 University Dr. Irvine, Ca 92612. Reservations are recommended for tours especially for groups.