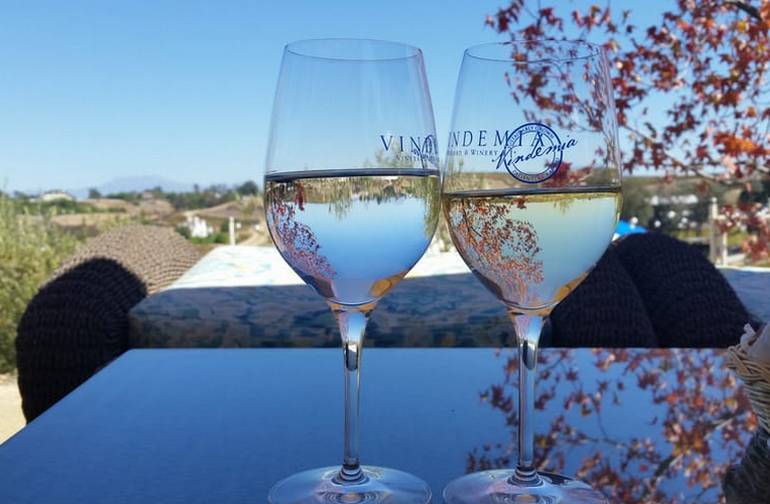 Established in 2005 and named after the Latin word for "on the vine," the Vindemia Estate Winery is set in an elegant European style with its panoramic views of the Temecula hillsides, majestic gardens in a comfortable setting, that all combine to create an unparalleled wine tasting experience.
The boutique winery is an extension of the owner's hot air ballooning business, California Dreamin' Balloon Adventures. It offers guests a unique perspective of the vineyard and the entire Temecula Valley with a sunrise hot air balloon flight over the Temecula Wine Country.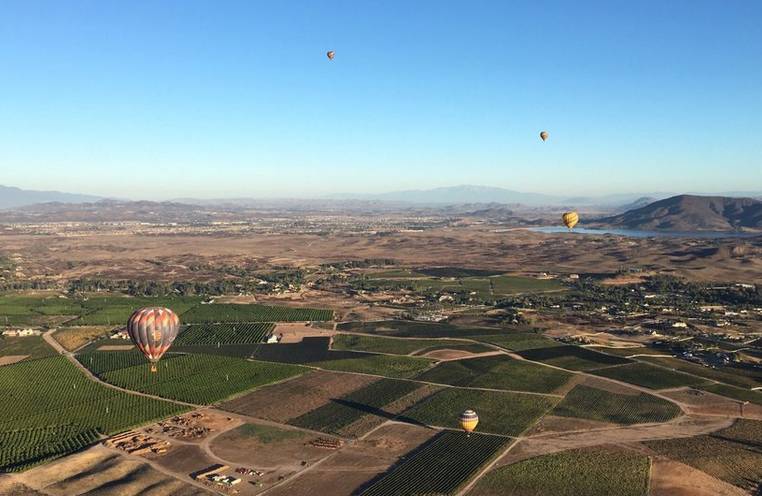 California Dreamin's large European balloon baskets allow for passenger comfort and safety. Champagne and sparkling cider are served with birthdays and anniversaries celebrated after the flight. Upon landing, your flight crew will present you with an Official Flight Certificate featuring a photo of you and your guests.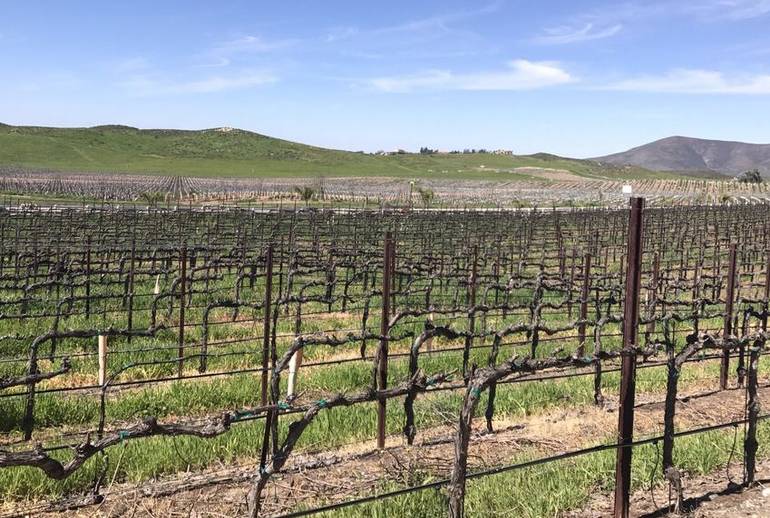 In addition to the five acres of grapes, the property has 100 olive trees. The olives are harvested, and olive oil is produced on-site and can be sampled along with the estate's wines. At the top of each hour, visitors are invited to learn more about winemaking by exploring the vineyards, oak sampling, or a tour with the wine masters.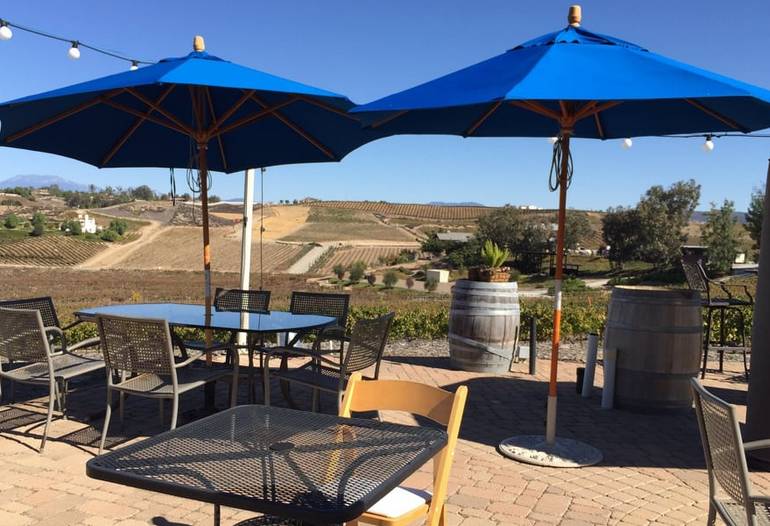 Vindemia Estate Winery consists of five acres planted in 2004 and 2005 and includes Zinfandel, Grenache, Cabernet Sauvignon, and Petite Sirah.
Villa La Vindemia Open Fall 2017
Reminiscent of a private Italian Villa, La Vindemia offers luxurious and private accommodations. Rooms are spacious, beautifully decorated, and can accommodate up to four guests. Surrounded by intertwining flower paths, leading to a secret rose garden overlooking the vineyard, La Vindemia rooms have private patios, a personal wine rack, as well as lovely seating areas.
Vindemia Vineyards and Winery 33133 Vista Del Monte Temecula, CA 92591 Tasting Room, Wine Club, Rose Garden for a private tasting, La Vindemia Bed & Breakfast. Outdoor wedding terrace available. Contact the winery for further wedding information.
Open Daily 10:00 am – 5:00 pm Phone Number 951.699.0601