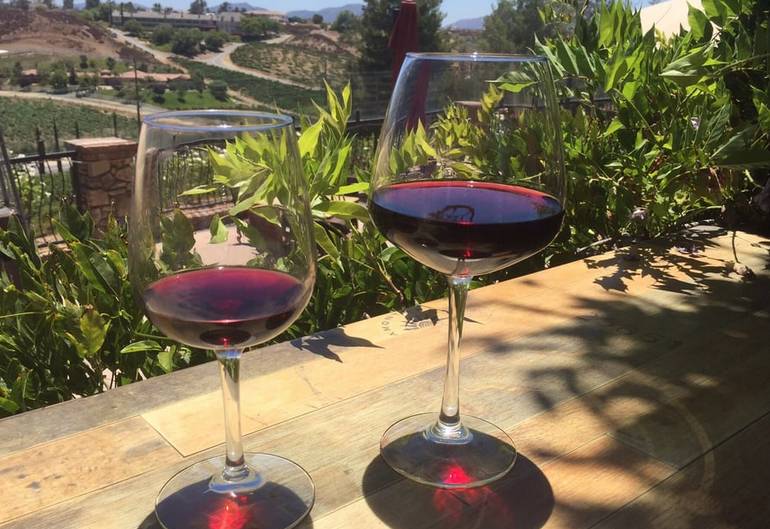 Founded by entrepreneur Cane Vanderhoof in 2000, Miramonte is a house converted to a winery. Still, the beige-colored, red-tile-roofed winery's spacious tasting room with a lovely outdoor patio and scenic grounds are a must-stop along the Rancho California wine trail.
Vanderhoof's vision and strong desire have pushed Miramonte to the head of Temecula Valley wineries. In 2008, Miramonte purchased a neighboring piece of undeveloped Rancho California Road, extending the estate vineyard to 44 acres. The boutique winery produces 5,000 cases a year, focusing primarily on Rhone varietal wines and blends.
Winemaking style focuses on individuality and regional distinction but uses grapes from other regions in California as well as those grown in their vineyard.
Miramonte features an excellent line-up of both red and white wines, all worthy of a taste. Their Riesling (sweet) is nice, but the  Sangiovese and Temecula Valley Syrah are excellent. Opulence – Temecula Valley, Red Meritage.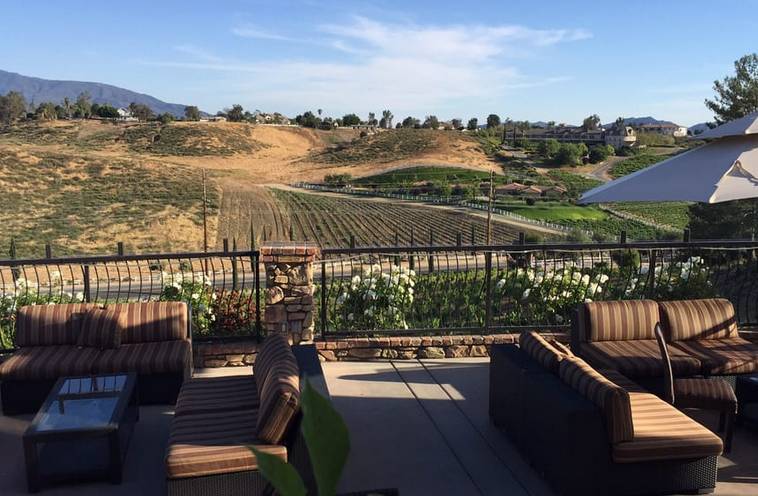 Aged in oak for 20 months, this is a multiple gold winner for Miramonte. They even have some old-vine Zinfandel from Cucamonga fruit. Two sparkling wines are also available.
On Friday and Saturday nights, they have blues, jazz, and rock bands that play, and they serve full glasses of wine and tapas. Other after-hours events include the Laugh Jam at Miramonte. These events and tastings have become some of the signature events known throughout the Temecula Valley.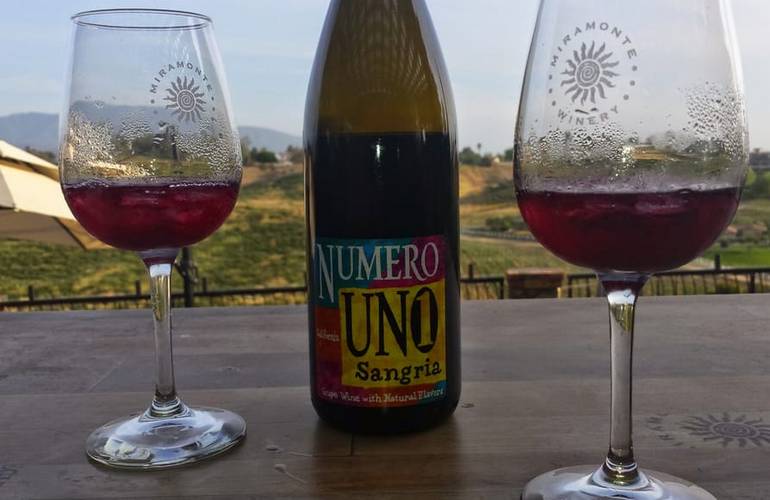 Getting to Miramonte Winery
Miramonte Winery 33410 Rancho California Rd Temecula, CA 92591 Phone Number (951) 676-1711 or (800)-716-1711 Tasting room, Miramonte Wine Club, patio tasting's, etched bottles, exclusive events & banquets, and wine tasting classes.
Premium catering services available for private events. Please inquire directly with the winery. Hours: 11 a.m. to 6 p.m. Sun – Thu 11 a.m. to 10 p.m. Friday and Saturday.