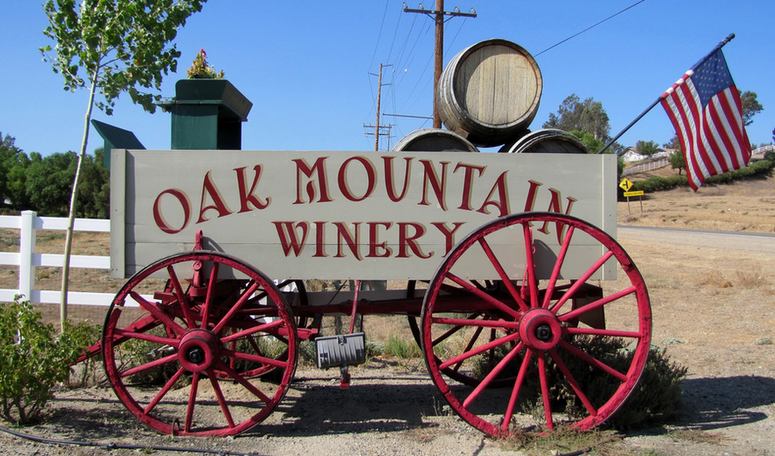 Oak Mountain Winery is the only winery in Temecula that houses two wineries under one roof. Wines from both Temecula Hills Winery and Oak Mountain Winery. Both wines are sold at the Oak Mountain location, which produces a combined 6,000 cases of wine annually.
Nestled among the picturesque hillsides that provide the perfect terrain for the Rhone varietals, the vineyards at Temecula Hills Winery are a mix of Grenache, Cabernet Sauvignon, Grenache Blanc, and Viognier. In contrast, Oak Mountain Winery's vineyards have Bordeaux grape varietals including Merlot, Cabernet Sauvignon, Cabernet Franc, Petite Verdot, Malbec, as well as Pinotage and Primavito.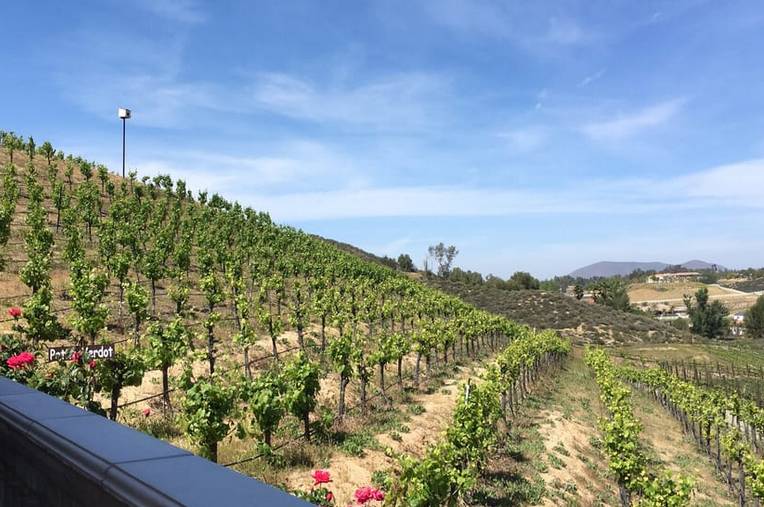 Both vineyards have ten acres of vines strewn across the blossoming landscape. The facility is one of the few with an underground cave cellar and boasts a 1,800 square foot tasting room with a long tasting bar that can accommodate a dozen or more people.
Be sure to try a glass of Raspberry Champagne while visiting Oak Mountain Winery, and enjoy one of the best views from any winery in the Temecula Valley.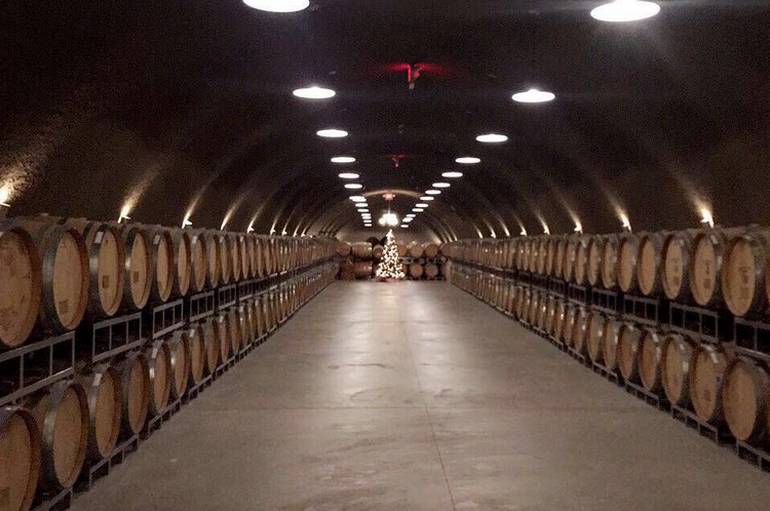 The outdoor Vista Pavilion has plenty of tables to sit and enjoy a glass of wine or live music while offering breathtaking views of the hillsides and vineyards surrounded by picturesque mountains.
Guests also can independently sample many different complimentary infused avocado oils and balsamic vinegar that will enhance your Oak Mountain experience. If you end up here, you must purchase the Raspberry Champagne.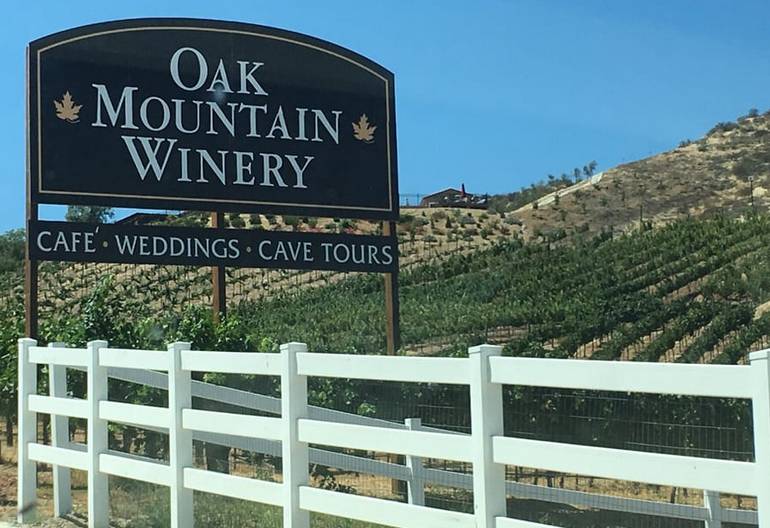 Oak Mountain Winery 36522 Via Verde Temecula, Ca. 92592 Phone Number (951)699-9102 Tasting room open seven days a week, Picnic area, 2400 sq ft tent for events, 3,000 sq ft pavilion for events, 500 sq ft gazebo for weddings and parties.
Open daily 11-5 daily. Exit Rancho California Rd from interstate 15 and proceed east approximately 6.5 miles to Anza Rd. Turn right, moving 3 miles to De Portola Rd, and turn left onto De Portola Rd. Go about 3 miles to Via Verde and turn left.