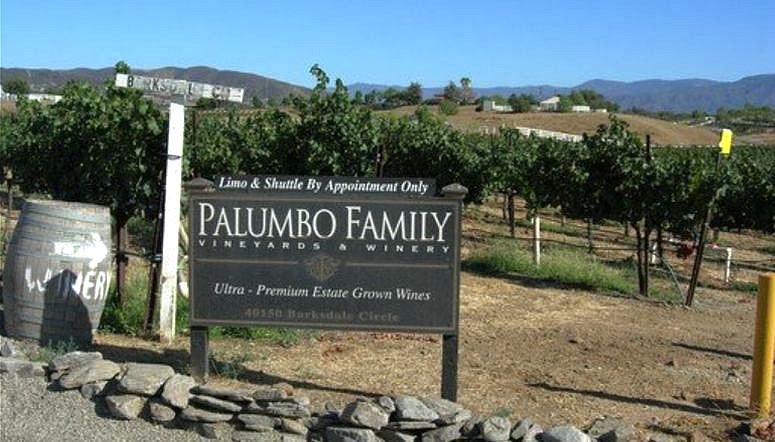 Founded in 1998, and located in the heart of Temecula Valley Wine Country, Palumbo Family Vineyards and Winery may be small, but the wines echo the perfect blend of depth and elegance of many of its larger counterparts.
Only producing 2,500 cases per year, the family-run estate is truly a boutique winery. Committed to producing handcrafted wines, owners Nicholas and Cindy Palumbo are passionate about producing only from varieties harvested on the property, focusing on sophistication with their small-scale production.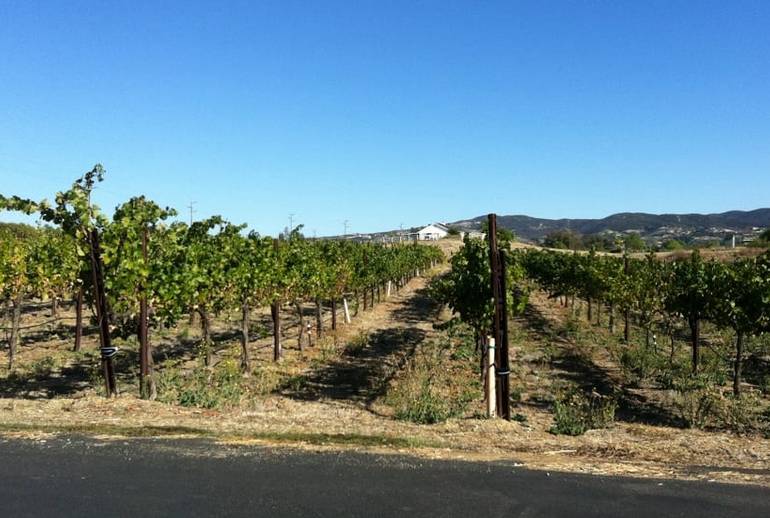 Thirteen acres are planted with Cabernet Sauvignon, Cabernet Franc, Merlot, and Sangiovese varietals. A new block of Viognier and Syrah was planted on neighboring properties to round out the line of wines available. The winery specializes in full-bodied reds, as well as a few special blends, like the very popular Meritage called "Tre Fratelli".
Other blends like the 2005 Shiraz/Cabernet Sauvignon help round out the wine list and showcase the versatility and depth of quality that the Palumbo wines are known for.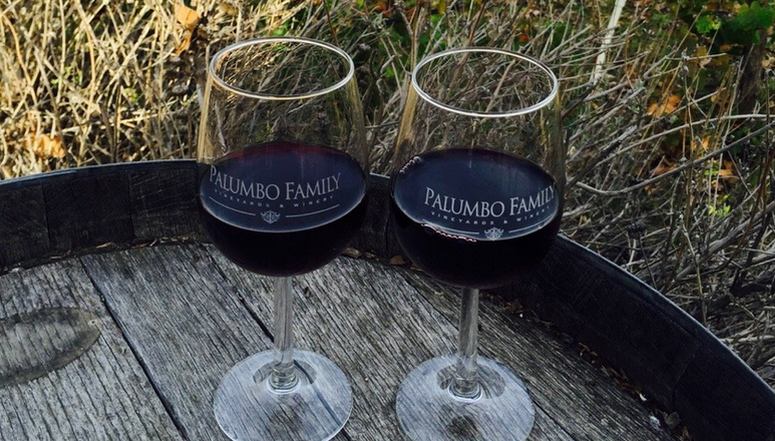 The Palumbo's believe that the vineyards come first; therefore, you won't find many of the amenities at the farm-style estate that you may find at other area wineries.
However, they do occasionally hold special events including live music and private wine dinners. Guests can enjoy an evening of gourmet – multi-course dinners tastefully paired with their fine "Estate Grown" wines.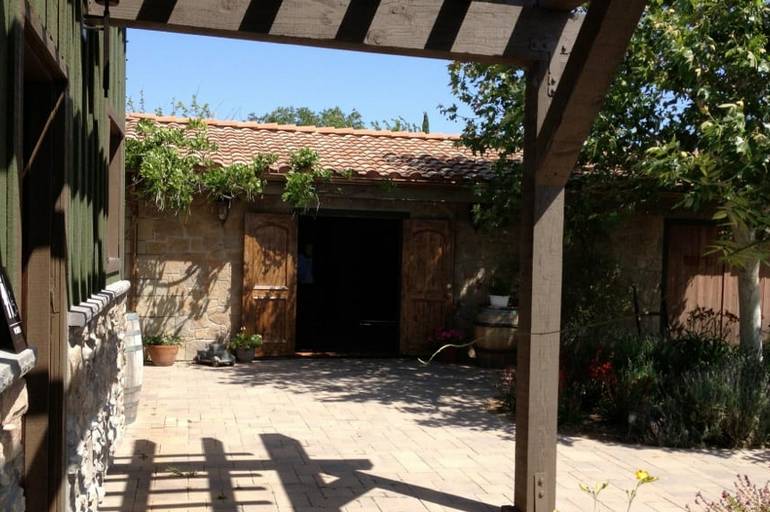 Palumbo Family Vineyards is located at 40150 Barksdale Circle Temecula, CA 92591 Phone Number 951.676.7900 Private Wine dinners for 8 to 16 persons.
Intimate gatherings and tastings. Wine club. hours: Open Sat-Sun 11-5. Friday 12-5. M-Th by appt only. Call between 10 a.m. and 5 p.m. daily. Handcrafted wines from varieties that are grown on the property. Small-scale production translates into wines with depth and character.
Southern California's most popular wine tasting destination in the Temecula Valley. Most of Temecula's wineries have tasting rooms, with prices that vary from a few dollars to the most expensive choices with generous pours.