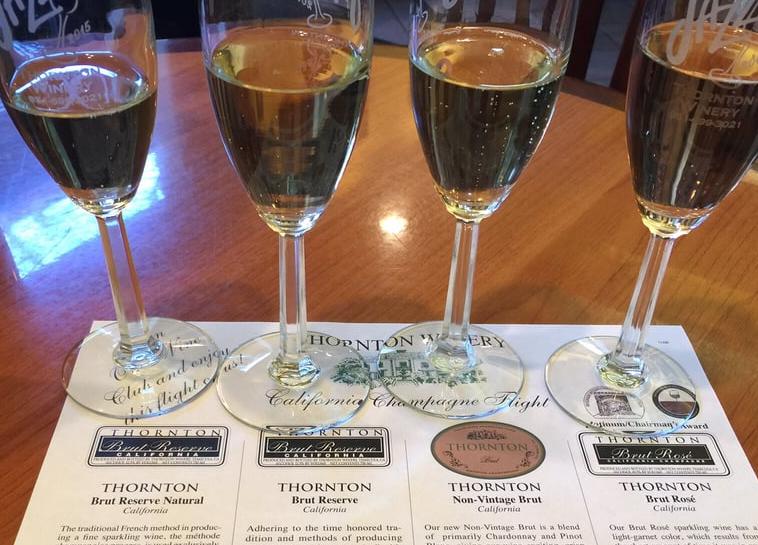 With all the charm and ambiance of an authentic French château, Thornton Winery overlooks the vineyards of Temecula Valley.
Established in 1988, the winery uses the Methode Champenoise process for producing its award-winning quality wines and sparkling champagnes. You also choose a flight with a fixed set of wines rather than randomly picking them from a list. Each wine comes with its glass and all four are delivered at once, with the order to drink them indicated.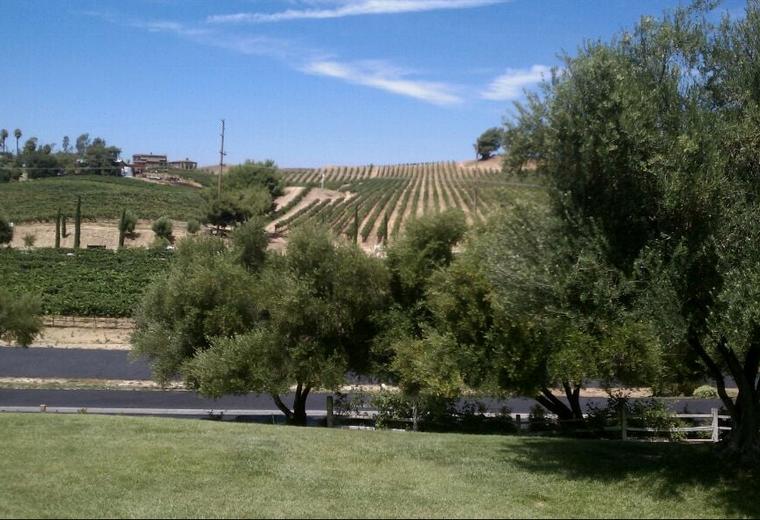 Those who live in the surrounding areas are familiar with the winery not only for the libations but also for its reputation as an entertainment and fine dining venue.
The four-star award-winning gourmet Café Champagne is a must for all quests, having won the California Restaurant Writers Association, "Four Stars for Cuisine" and "Four Stars for the Wine List," for eleven years in a row, with its unique cuisine of contemporary fusion.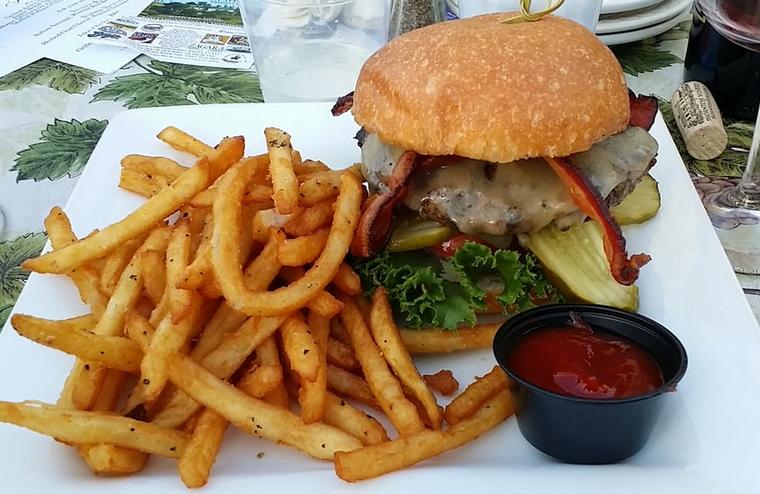 Thornton Winery Jazz Concerts
From April through October, Thornton Winery hosts an amazing array of jazz artists known as the Champagne Jazz Concert Series performed on the lovely Fountain Terrace, an intimate and beautiful outdoor setting at the winery.
A three-course gourmet meal, prepared by the award-winning Café Champagne, is available during each performance. After dinner, guests can also take a romantic stroll through the Herb Gardens, and there is a gift shop unique to the winery, and the Champagne Lounge to unwind and relax.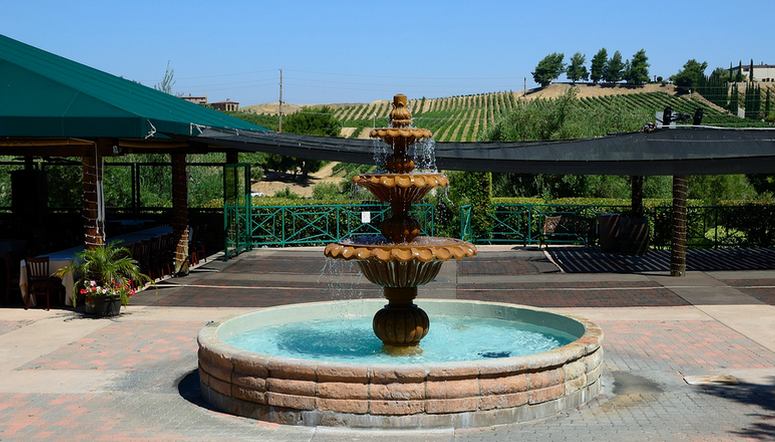 Where is Thornton Winery
Thornton Winery 32575 Rancho California Rd Temecula, CA 92589 – Champagne and wine tasting lounge; gift shop, Cafe' Champagne restaurant, tours, jazz concerts, wedding & banquet facilities. champagne Lounge and gift shop open daily, from 10 am to 5 pm.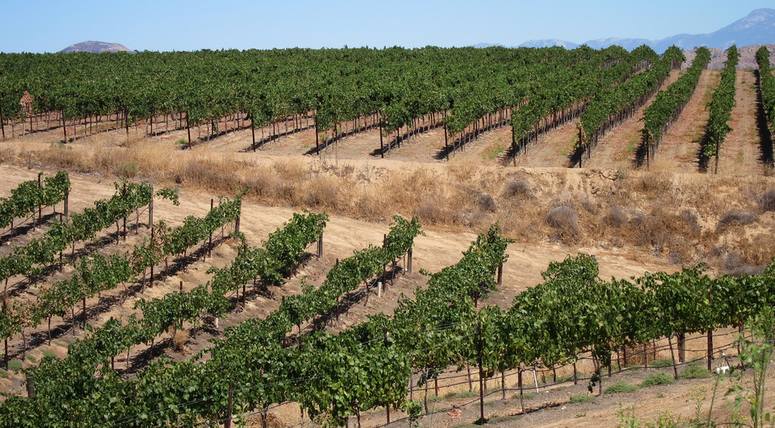 Winery Tours
(Free) Tours on weekends only from 11 am to 4 pm. Cafe's Champagne open for lunch from 11:00 am to 3:30 pm, dinner from 5 pm to 9 pm.