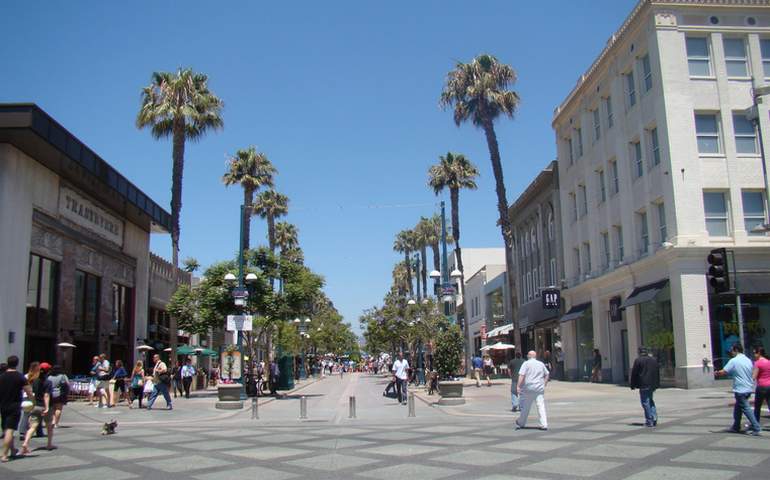 Third Street Promenade is an upscale collection of restaurants and shops located in downtown Santa Monica. It draws tourists and locals alike, offering something for everyone.
If you are planning a day trip to Santa Monica, be sure to include a visit to this beautiful outdoor shopping district.
The Promenade, in its earliest form, was just three blocks of covered shopping in the 1960s. After its first re-design in the 1970s, an additional enclosed shopping center called Santa Monica Place was built.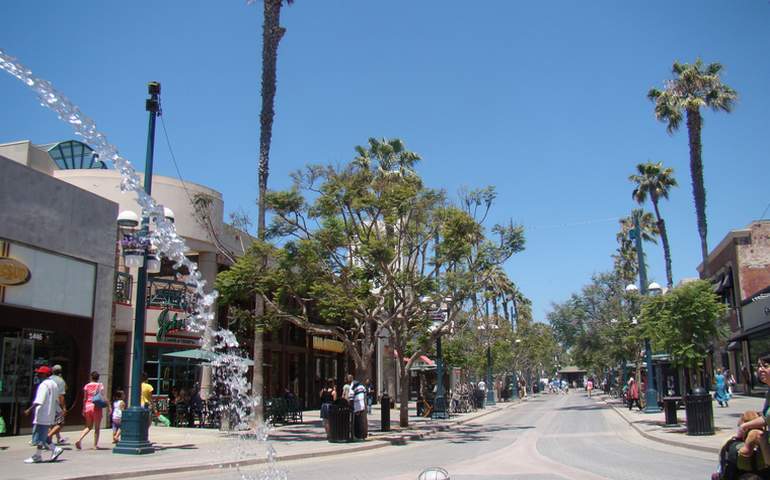 It has since been called The Third Street Promenade since 1989. While there are many well-known chain stores in the Promenade, there are many boutiques to be found as well.
One of the famous and much-loved attractions, besides shopping and dining, is the street, performers. All along Third Street, artists, performers, and entertainers who are regulars on any given Saturday line the street and do what they do best. It's entertainment at its best.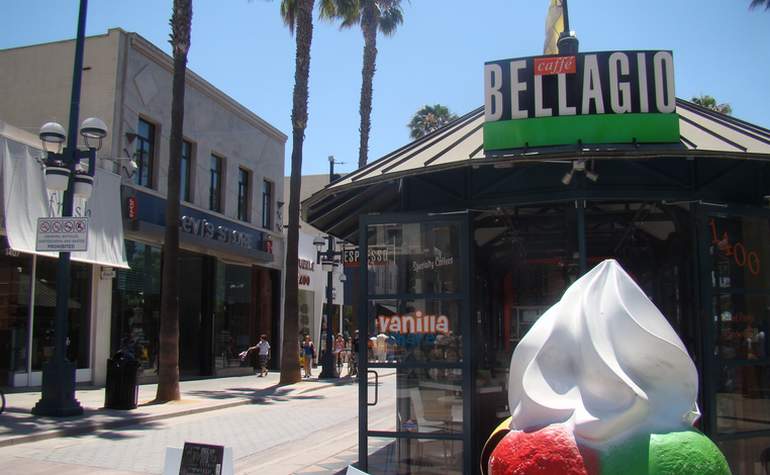 If you enjoy Farmer's Markets, then you won't want to miss the one held every Wednesday and Saturday on Arizona Avenue, between Second and Fourth Streets.
Visiting the Farmer's Market is a fabulous way to pick up fresh fruits and vegetables for your family all year long without a headache and hassle of having your garden.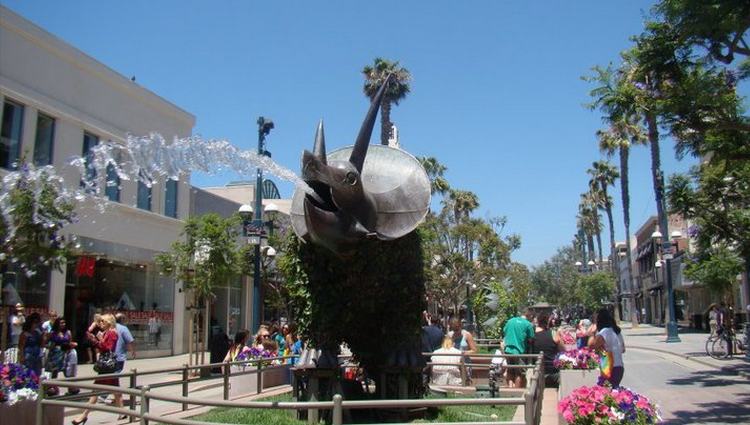 You set the pace of the day at The Third Street Promenade. Whether you want to do some power shopping, window shopping, or just drift in and out of the shops, you can do just that, right here. Refuel at any one of the restaurants which cover the gamut of grab-and-go casual food to fine dining. There are coffee shops, ice cream places, and even candy stores, as well.
As mentioned earlier, The Third Street Promenade is very near the Pacific Ocean and, likewise, very near the Santa Monica Pier. The Santa Monica Pier is 100 years old and home to Pacific Park, an amusement park, easily spotted by its huge Ferris wheel. Other attractions on the pier include shops, a pub, a trapeze school, and an aquarium.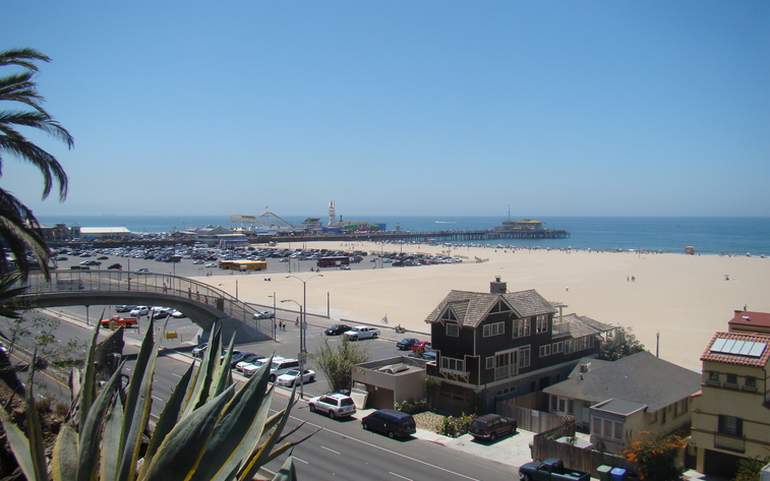 There are approximately two miles of beach adjacent to the pier. This stretch of beach is called Santa Monica State Beach.
If you enjoy bicycling, there is a bicycle path that runs through a bicycle only underpass under the pier. Getting around on a bike is a great way to enjoy the Santa Monica Pier area and it saves you the hassle of finding parking for your car.
There is an old fashion Carousel on the pier. We all know we never outgrow a carousel ride. Up and down and round and round. After your carousel ride, perhaps you might enjoy a fountain treat at the nearby vintage-style soda fountain.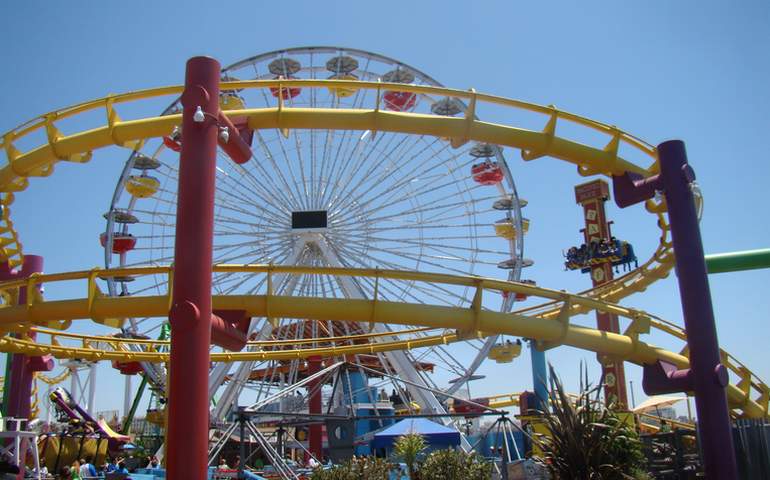 Whether you start your day at The Third Street Promenade or end your day there, you will have come full circle and enjoyed the hot spots in Santa Monica.
Getting to Third Street Promenade Santa Monica
From I-10 head west towards the Pacific Ocean. Take the 4th Street exit to Santa Monica Blvd. 1351 Santa Monica Blvd. is your destination.