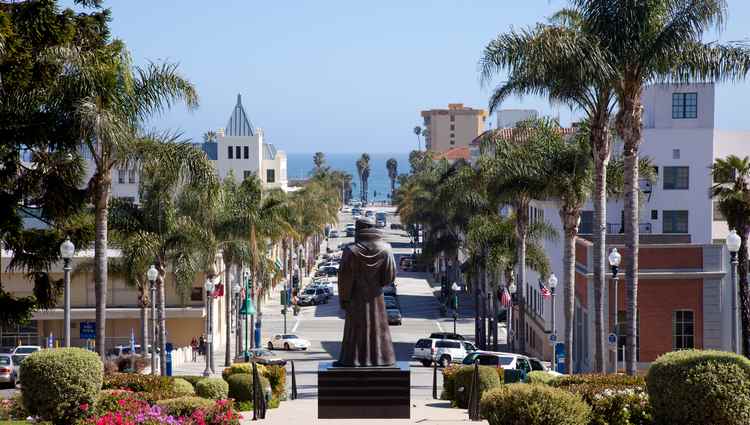 Contrary to popular belief, some of the best things in life are free — like feeling the sun on your face, the sand between your toes, and the water over your feet. And it's those things and more that await visitors in the City of Ventura.
Easily accessible via U.S. Route 101, State Route 33, or State Route 126, Ventura is located 70 miles northwest of Los Angeles on the California coast and is bordered by the Ventura River at its western boundary and the Santa Clara River at its southern edge.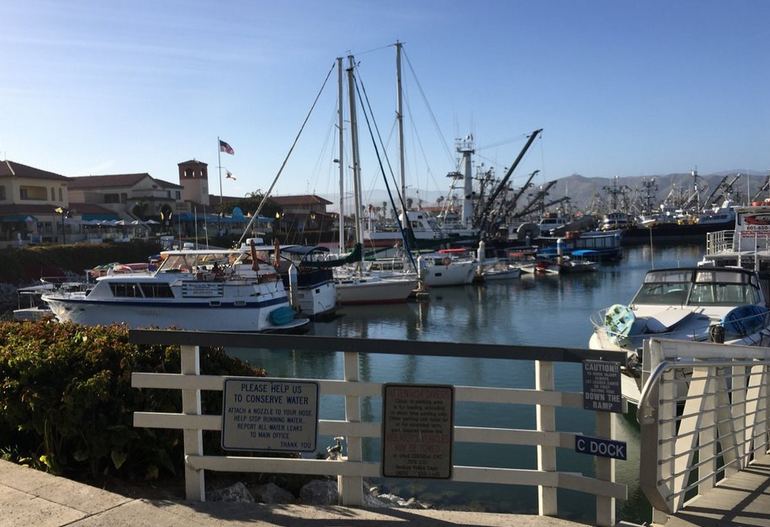 With its Mediterranean climate, cool sea breezes whisking off the Pacific Ocean help keep temperatures moderate year-round in Ventura. Outdoor Activities are numerous. Surfing, swimming, boating, fishing, and sightseeing, all of which can be accessed from the city's two bustling ocean harbors.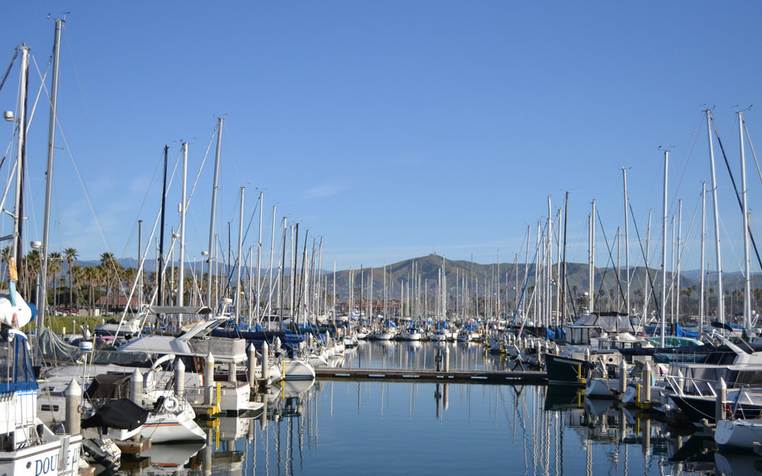 Ventura Harbor
First up on our Ventura day trip is the Harbor, a working hub of the local fishing industry intertwined with a thriving retail center. Many seafood restaurants, specialty shops, and entertainment can be found in and around the harbor area.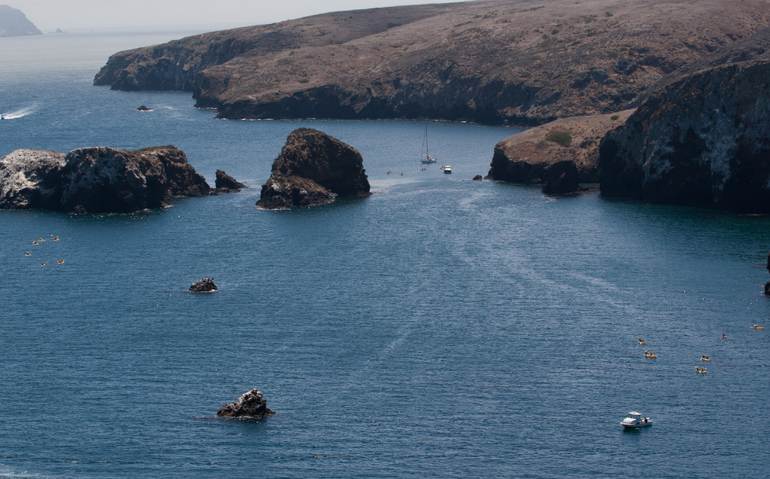 Channel Islands Park
The Channel Islands Park Headquarters is located in Ventura, and boats to the Islands depart daily. Day trips to the island and overnight camping adventures can be accessed via Channel Islands Aviation (expensive) or a more affordable Island Packers Cruise. The Channel Islands visitor center is located at 1901 Spinnaker Drive.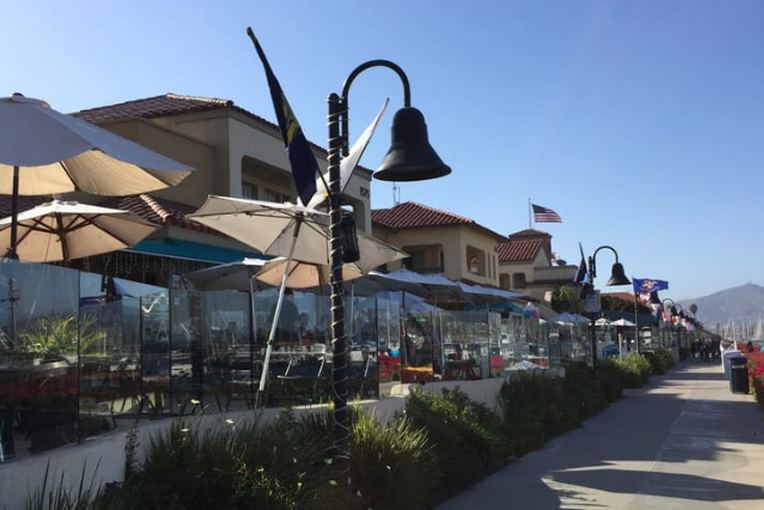 Ventura Harbor Village
Not far from the visitor center is the Harbor Village, located at the southern end of the Santa Barbara Channel. The village serves as a quaint waterfront resort with hotels, recreation, and a dining marketplace. Activities include diving, boat charters, sea kayaking, sports fishing, and whale watching. Website.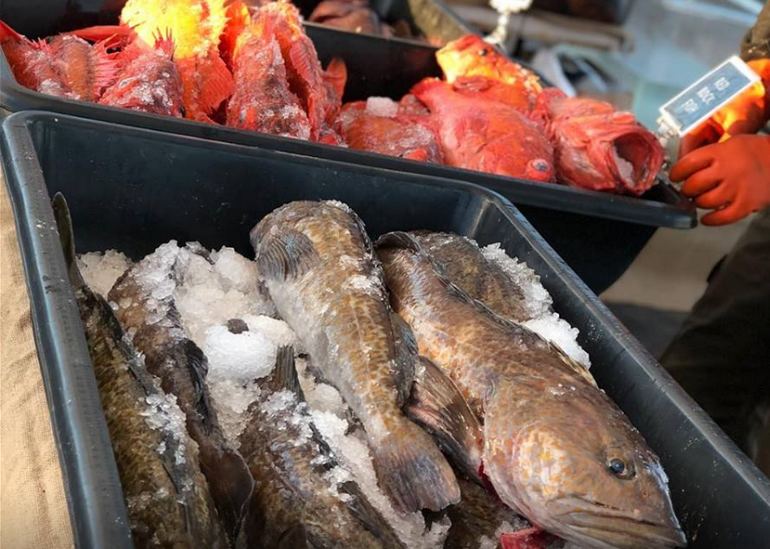 Ventura Harbor Dockside Fish Market
Every Saturday morning from 8 AM to 10 AM, the dockside market provides customers with freshly caught seafood. Usually, there is a long line; however, you can pre-order online and make sure you get the fish or crab before they sell out. 1449 Spinnaker Drive.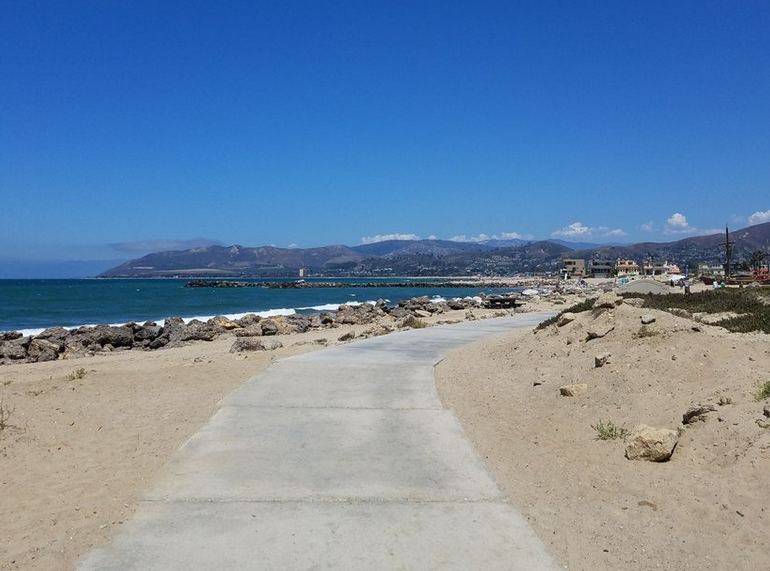 Marina Park
Located on the northern side of the Ventura Marina is a popular family destination called Marina Park. Here you will find a nice grassy area with picnic tables and a sandy beach next to the harbors rock jetty. There is also a children's playground with a pirate ship at the park. Address 2950 Pierpont Blvd.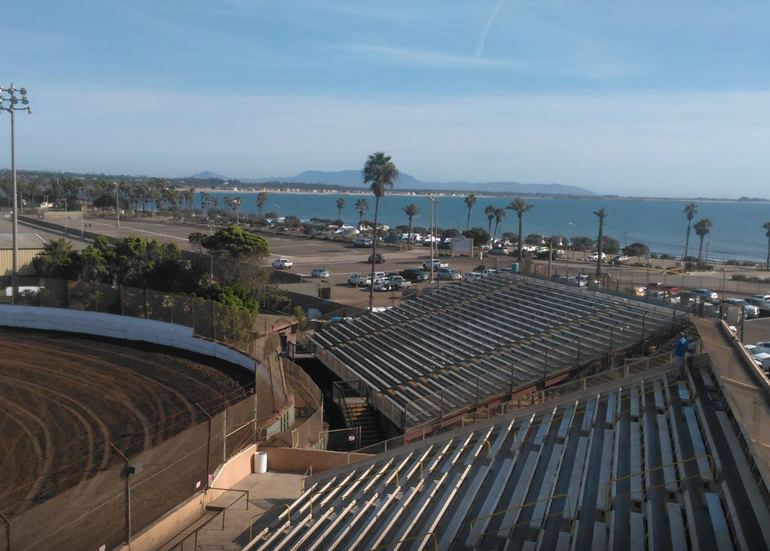 Ventura County Fairgrounds
Nestled between Ventura's two harbors is the Ventura County Fairgrounds, home of the annual Ventura County Fair and the Ventura Raceway, known as "The best little dirt track in America." The fairgrounds also serve as a train station for Amtrak's Pacific Surfliner route, which winds along San Buenaventura State Beach.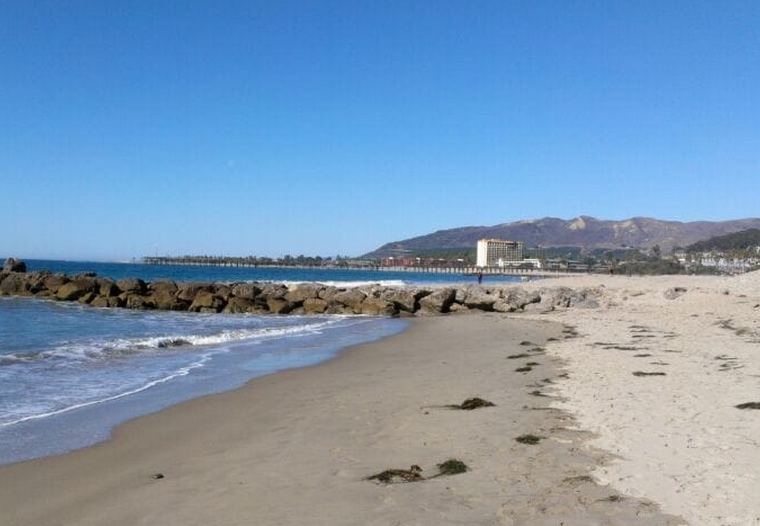 San Buenaventura State Beach
The largest beach in the area, San Buenaventura State Beach is a favorite with locals who like to fish from or surf below its 1,700-foot wooden, which has a snack bar, restaurant, and bait shop.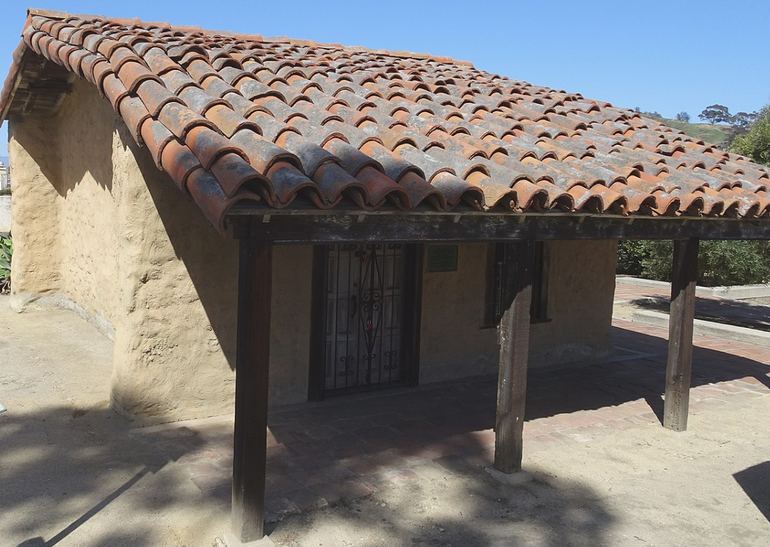 Ortega Adobe
Several special events occur at San Buenaventura State Beach, such as the annual Pirate Festival, triathlon, and several amateur and pro volleyball tournaments. Inland is the historic Ortega Adobe, once home to the Ortega family, now famous for their chili products. Today the early California Rancho home is operated as a museum and performing arts venue. The Ortega Adobe is located at 215 W Main Street.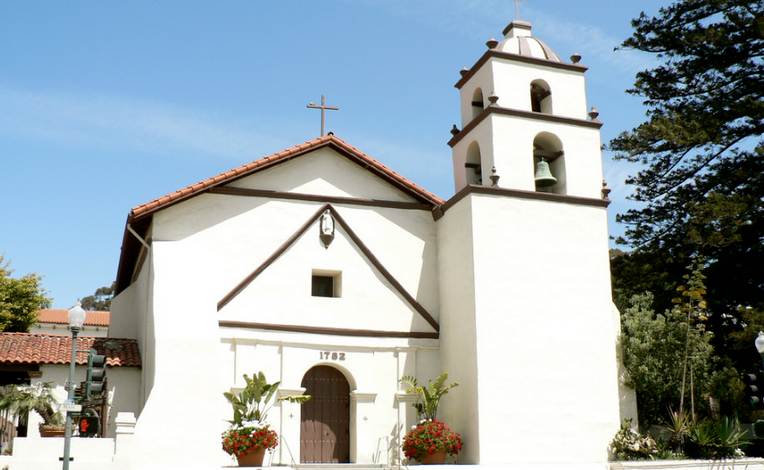 Mission San Buenaventura
It is also home to the Mission San Buenaventura, the Albinger Archeological Museum, the internationally-acclaimed Rubicon Theatre Company, and the Majestic Ventura Theatre, known for some of the world's performances most renowned theatrical productions and musical artists.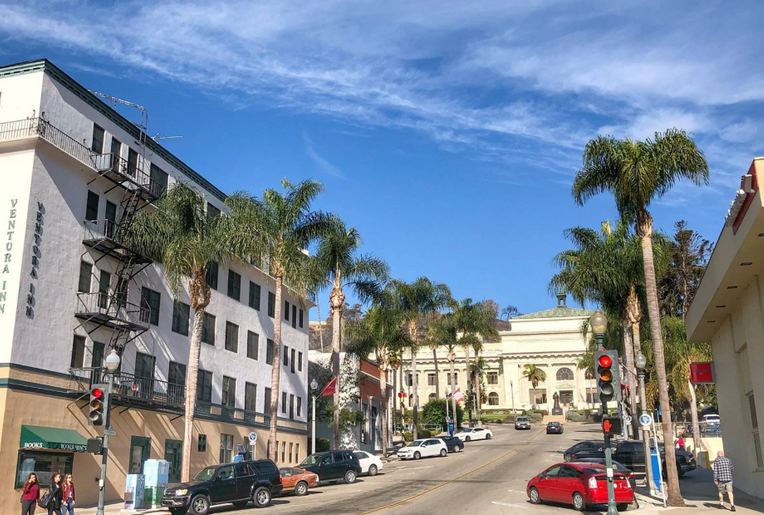 Downtown Ventura
Finally, further east, yet only two blocks from the beach, is the city's vibrant downtown center, home to many museums, art galleries, dining, and shopping choices.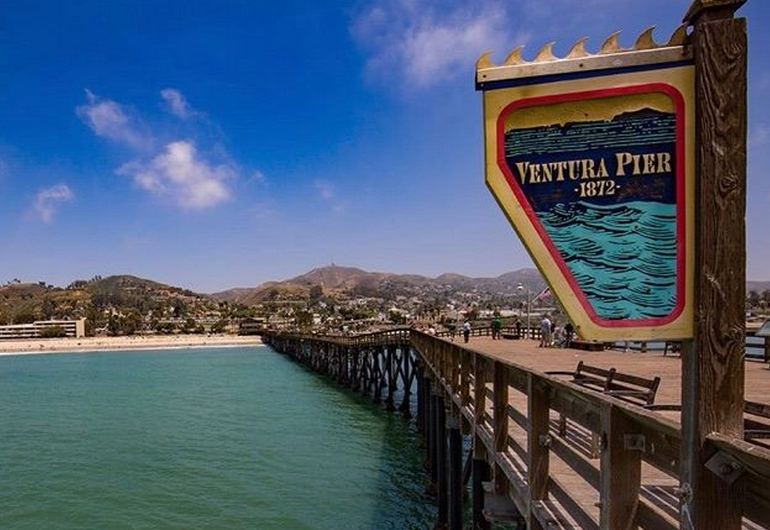 Ventura provides a peaceful, relaxing weekend for those who live in the metropolis to the south and a different view for tourists who visit Southern California. Next time you are looking for a weekend getaway, Ventura should be at the top of your list.