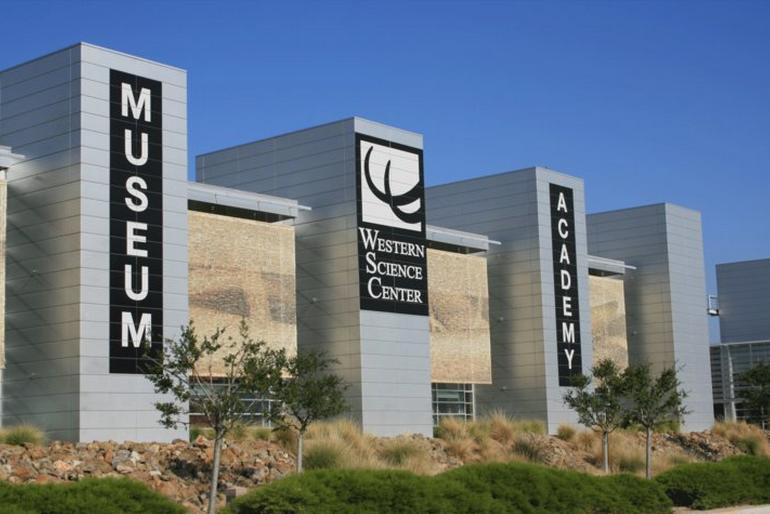 Western Science Center in Hemet California is not quite the Natural History Museum but well worth a visit. Many of the artifacts on display were unearthed when nearby Diamond Valley Lake (the largest man-made reservoir in Southern California) was under construction.
Exhibits are displayed in the main hall and several side rooms. The main attractions are life-size recreations of mammoths and mastodons feature in the main hall. Also in the hall is a re-created quarry that displays the bones of a 50,000-year-old mastodon.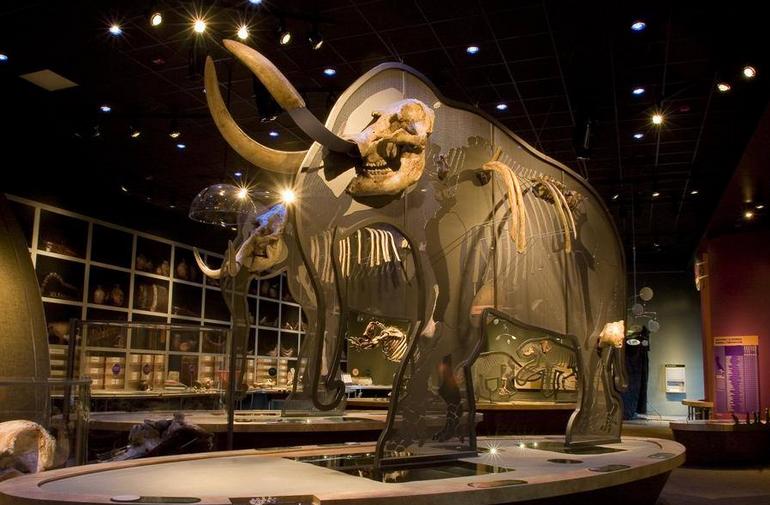 Another interesting exhibit is "Harley Garbani ­­– Dinosaur Hunter" which features discoveries by world-famous fossil hunter Harley Garbani.
Another exhibit features the history of Diamond Valley before the reservoir was built. Displays of animals that lived in the valley along with information on Native American's and settlers.
Throughout the year the Western Science Center holds events and special exhibits. Science festivals, guest speakers, school tours, and summer camps for children.
Two ten-minute films shown in the circular, immersion theater give visitors an overview of the history of Diamond Valley. The films also show how specimens were collected during the construction of Diamond Valley Lake.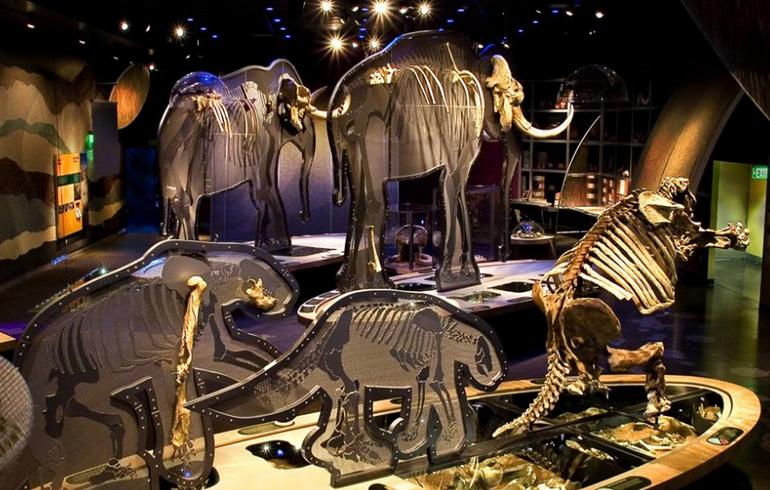 A large part of the facility's huge collection of specimens and artifacts is used for research and not on display to the general public. However, some items are put on display as rotating exhibits.
A visit to Western Science Center will only take about an hour so we suggest taking stopping by Diamond Valley Lake to round out your day trip.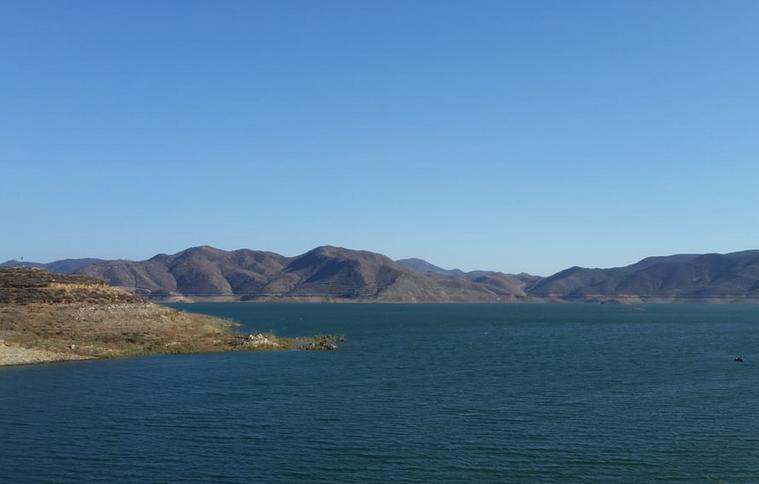 Diamond Valley Lake is one of the best fishing spots in California. The shoreline offers a rugged trail, which runs 1.5 miles North West of the east marina boat ramp. Signs show which places allow fishing, so stay in designated areas.
Where is the Western Science Center?
Western Science Center 2345 Searl Parkway Hemet CA, 92543. – website – Phone: 951-791-0033
Hours: 10 am – 5 pm Tuesday through Sunday.