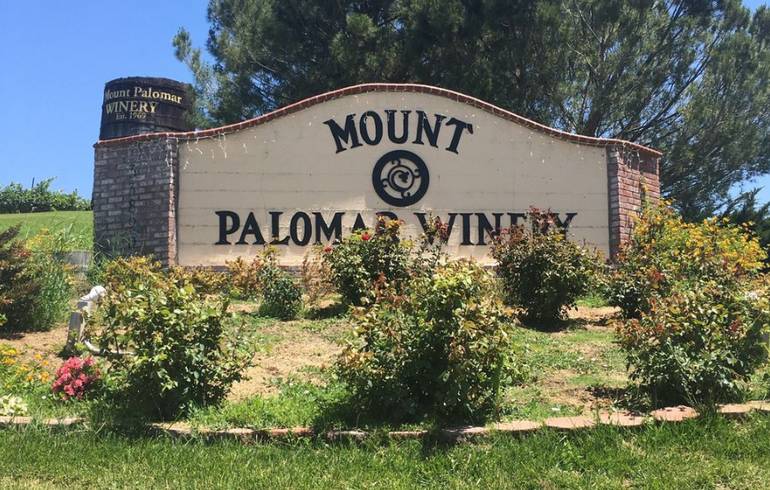 Founded in 1969, Mount Palomar is perched on a hilltop with a commanding view of the Temecula Valley. Mount Palomar Winery produces award-winning wines that are a favorite for both locals and visitors alike.
Mount Palomar Winery makes fine wines with an emphasis on Bordeaux-style blends and Italian varieties. Mount Palomar also produces Port and Solera Cream Sherry.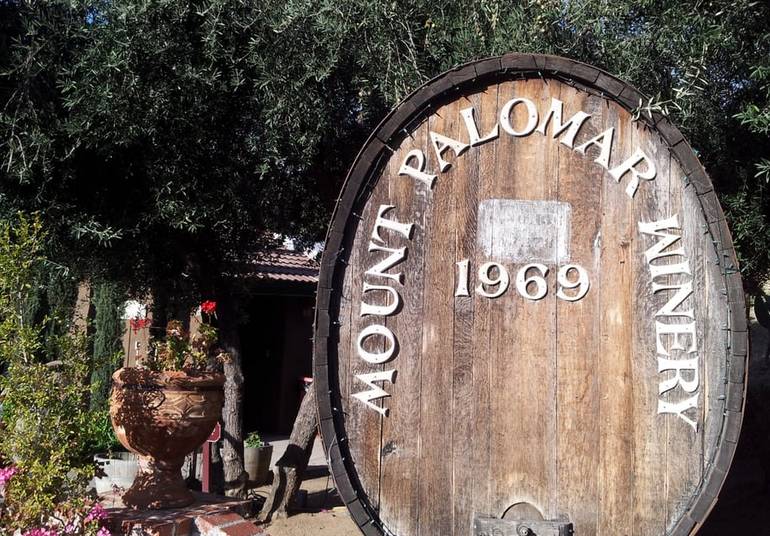 Guests can enjoy wine tasting Monday through Thursday for a slightly lower rate. Friday through Sunday, the rate is somewhat higher but still very reasonably priced. Wine tasting includes your choice of six wines from the tasting menu plus a logo glass you can take home as a souvenir.
The winery has been growing and producing award-winning wines since 1969. Mount Palomar helped pioneer this wine country and has become a long-time favorite of the Temecula wineries for many locals and visitors alike.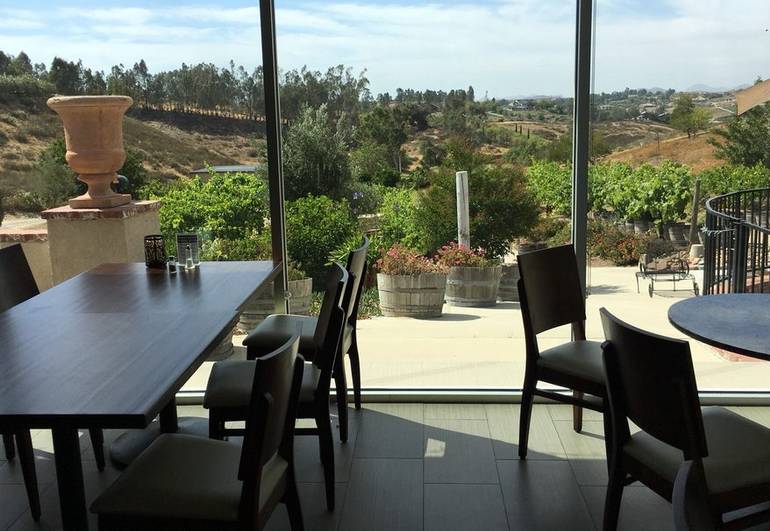 Annata Bistro/Bar
Annata Bistro/Bar at the winery features an American fusion dining menu plus a full bar. Restaurant hours are Monday – Friday: 11:00 – 6:00, last seating at 5:00. Free live music is offered on most weekends on the patio of the Annata Bistro. Check the wineries website for more information.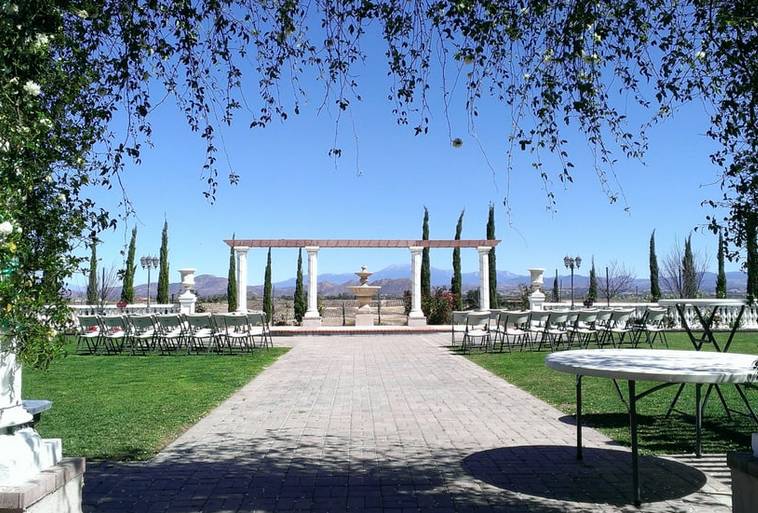 Mount Palomar Winery Weddings
The winery is also a popular venue for weddings. Couples can exchange vows on a hilltop overlooking California's Temecula Wine Country and Mount Palomar in the distance. Receptions can be held onsite at the wineries Barrel Room.
Mount Palomar Winery is located five miles east of Interstate 15 on Rancho California Road. If this is your first visit to Temecula Wine County, don't be put off by the miles of housing tracts. Once you pass the suburban sprawl and into wine country, you know, it was worth the trip.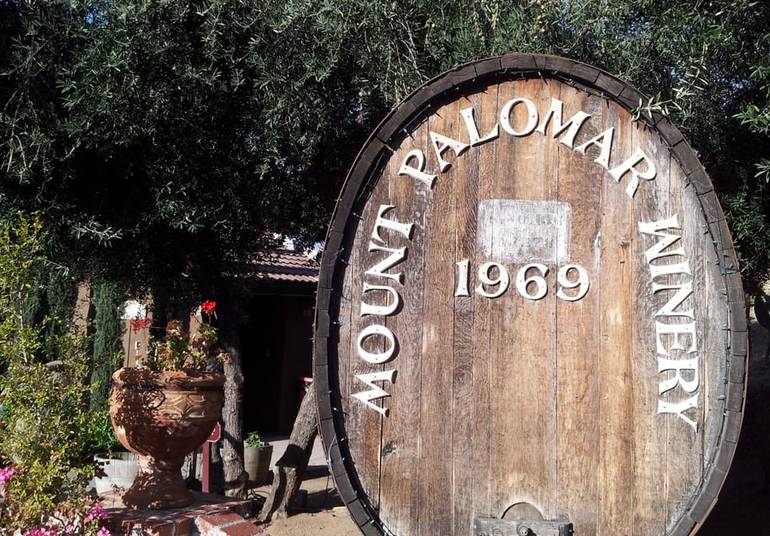 The winery, tasting room, vineyards, and citrus groves of Mount Palomar Winery are situated on more than 315 acres in the heart of the wine country. Address 33820 Rancho California Road, Temecula, CA. Phone 951.676.5047.