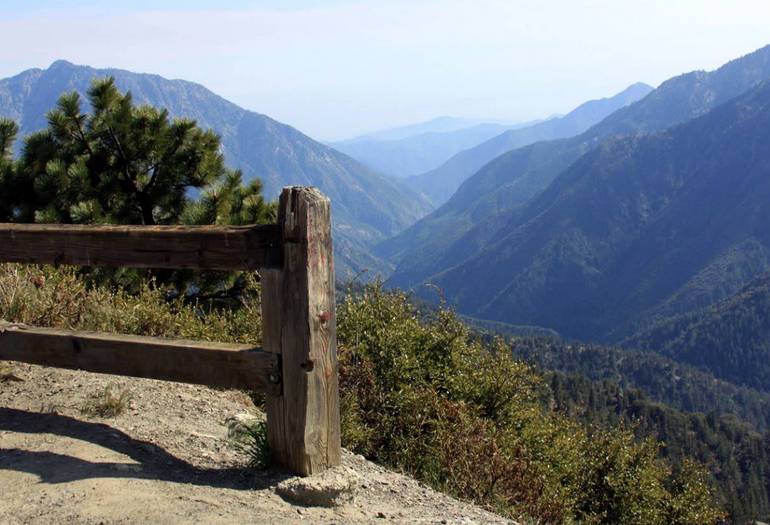 With its proximity to Los Angeles and Orange County, Wrightwood is the perfect place for a day trip or weekend adventure. There is always something to do, whether camping, fishing, hiking, or playing in the snow. Wrightwood is the perfect place to relax and enjoy life.
Also known as the land of four seasons, the Serrano Indians originally inhabited southern California. As settlers moved in, Wrightwood eventually evolved into a cattle ranch and apple orchard, then finally into a popular mountain resort community.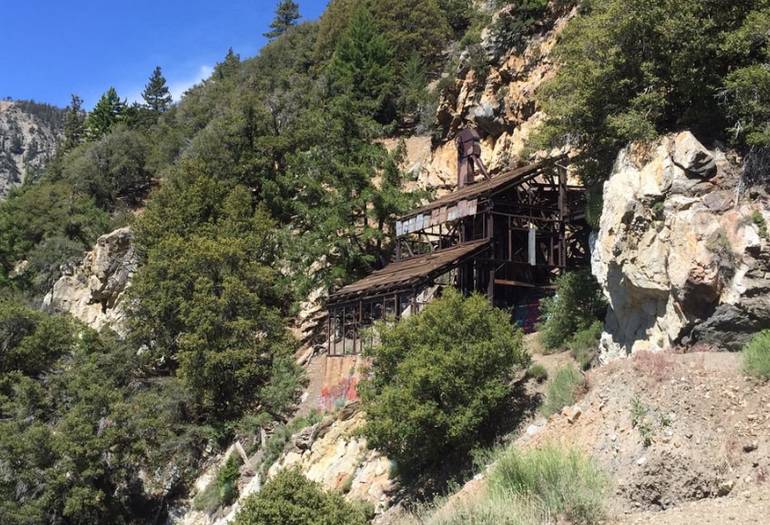 Wrightwood Hiking
For the more adventurous hiker, numerous trailheads lead to various points of interest and features, such as Mt. Baden-Powell, the Pacific Crest National Scenic Trail, and many of the other secret wonders that make up the Angeles National Forest, including places like the Bighorn Mine.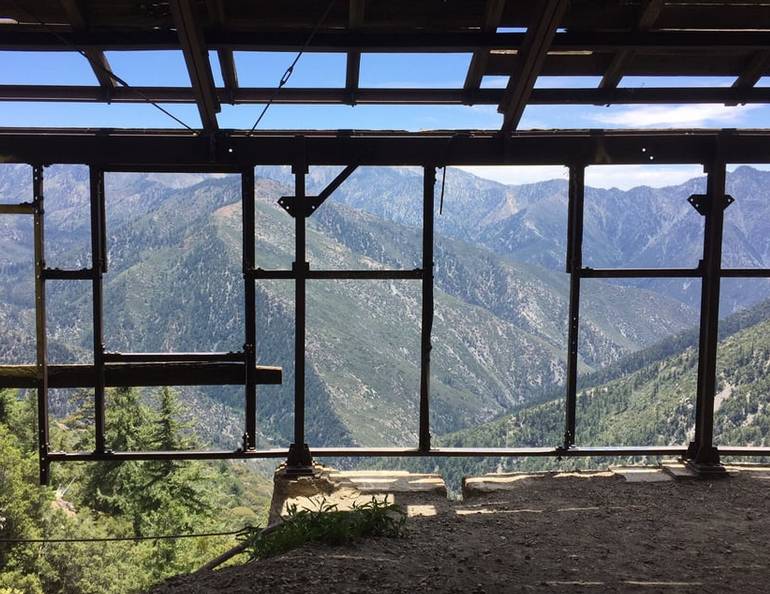 History of the Big Horn Mine
In the late 1880s, Charles "Tom" discovered a few specks of gold in a surface quartz vein while hunting for Big Horn Sheep. A tunnel was dug into the mountain, and more gold was discovered. The Big Horn Mine was operational for about ten years, but it was too difficult to transport the ore from this remote location. In 1898 the mine was closed.
In 1902, the Lowell and California Mining Company took control of the mine, built a wagon road up to the mine, and installed an onsite stamp mill. The mine operated from 1903 till 1908, employing up to 50 workers at its peak. By the time the mine was closed, tunnels had been dug into the mountainside, and a little over $100,000 worth of gold had been mined.
Today visitors can see the remains of the old wagon road, mine shafts, and also an old stamp mill; the Big Horn Mine is a cool place to check out. The main trail offers panoramic views of the surrounding mountains. The mine is definitely worth a look, and the hike is an easy 4-mile round trip. The trailhead for Big Horn Mine is located at the Vincent Gap along with Angeles Crest Highway.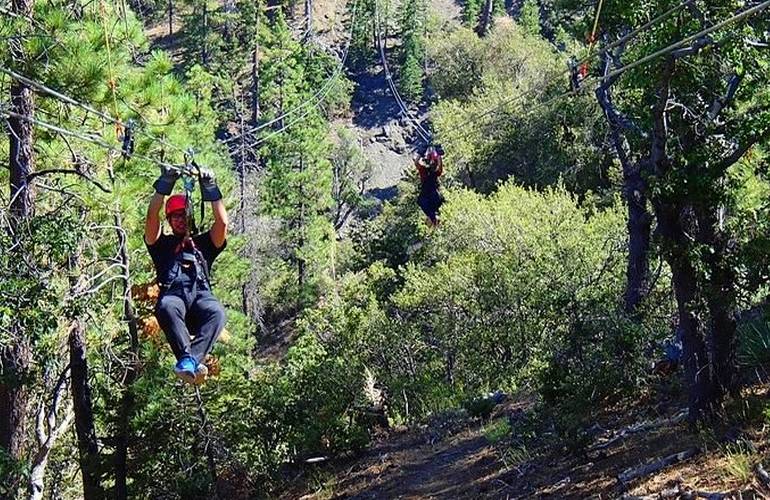 Ziplines At Pacific Crest
Located next to Mountain High Resort, Ziplines At Pacific Crest is open during the summer season. They offer two zipline adventures, the Canopy Tour and Mountain View Tour. Both zip lines let you dangle high above pine tree-covered forest. The more advanced line features a height of nearly 300-feet above ground. 6014 Park Dr, Wrightwood, CA 92397. website.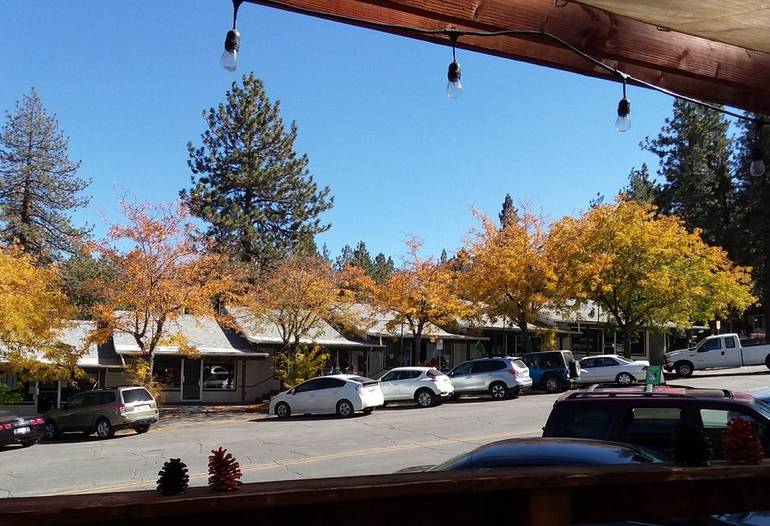 Wrightwood Village
Aside from snow skiing, snowboarding and hiking, Wrightwood is also known for is its relaxed downtown village comprised of a varied collection of shops, restaurants, and lodging choices. Popular places to eat include the Grizzly Cafe, Blue Ridge Inn, Evergreen Cafe, and Cinnamon Bakery.
Mountain High Resort
Tucked away 6,000 feet up in the San Gabriel mountains among the big pines of the Angeles National Forest, Mountain High Wrightwood is made up of three separate parks. East, west, and north.
West is the primary park that is open, especially when it hasn't snowed much. It is also more of the skills park with plenty of jumps, jibs, rails, and boxes suitable for the more advanced snowboarder.
Surprising for its low elevation, Mountain High does get plenty of snow, but snowmaking still happens, due mainly to the warmer So Cal temperatures. But they do have night riding on the west side, which is good, although the snow by then tends to be slushier.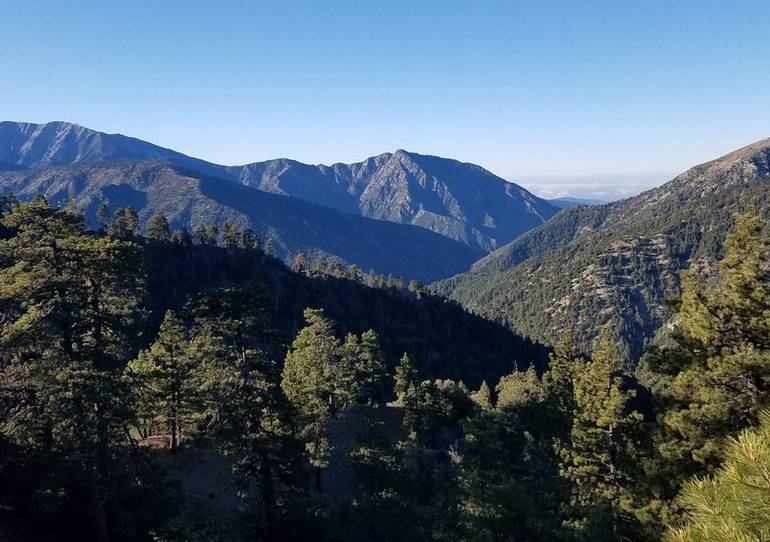 The east park provides more of the longer alpine-type runs and is a bit more challenging but has fewer park-type things. Most of the black diamond runs are found here as well.
The north side is the smallest of all the areas, and the runs are narrower, making it fun for beginners and intermediate riders. It also has a Family Recreation Area that includes a sledding and tubing park. Mountain High Resort offers lessons for all ages if you're new to skiing or snowboarding or perhaps looking to improve your already mad skills.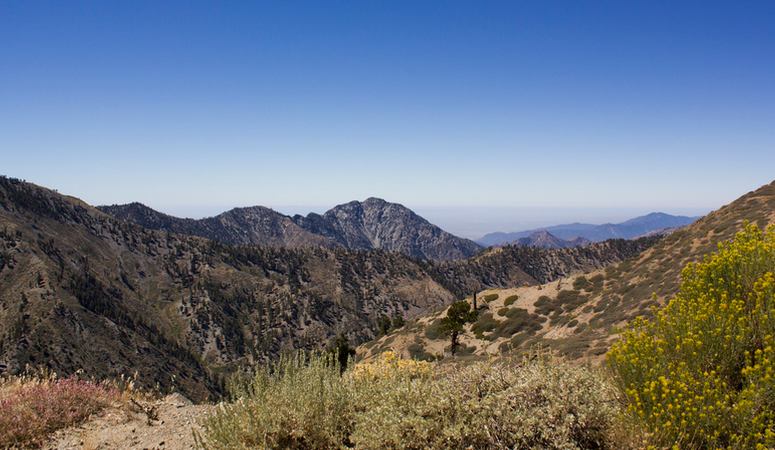 If you plan on camping on this trip, Table Mountain Campground features 43 campsites.
Getting There
For most of the year, this small mountain town is fairly quiet. During the snow season, it can be crowded. Wrightwood is just 90 minutes from L.A. and Orange County. With its many activities, Wrightwood can be visited year-round and is reachable via Interstate 15 from Orange County or Highway 14 from the Los Angeles area.