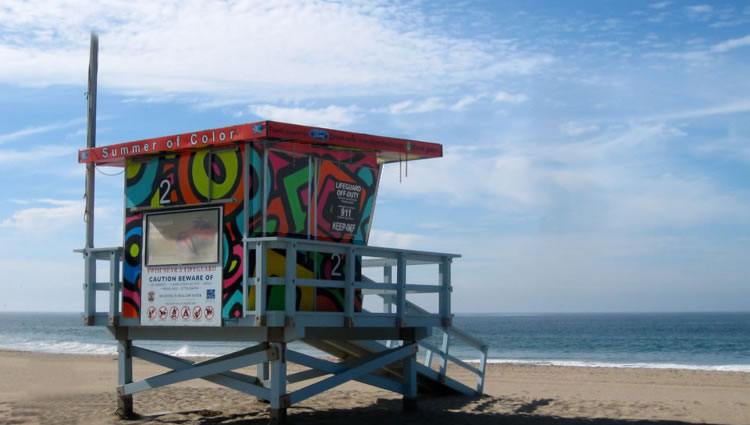 Regularly voted as one of the cleanest beaches in all of Los Angeles County, Zuma Beach in Malibu should be high on the list of Southern California's 'must visit' beaches.
With its three-mile wide white-sand beaches and seasonally warm Pacific water, Zuma Beach is a California coastal favorite with residents and visitors alike.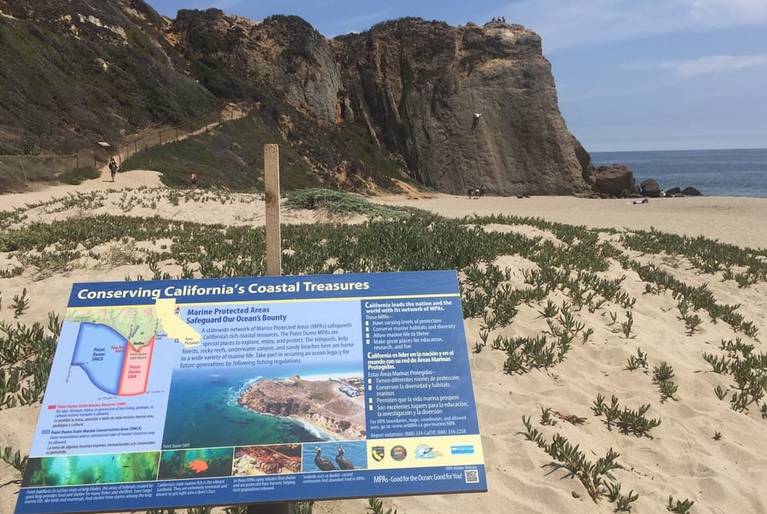 Because of its south-facing shoreline, Zuma, as it's called by the locals, attracts a host of beachcombers year-round, especially during the summer weekends, but it is relatively quiet during the week for those looking for a serene setting to unwind.
Well-known for its west, southwest swell, Zuma produces small but consistent waves, good for both experts and beginning surfers.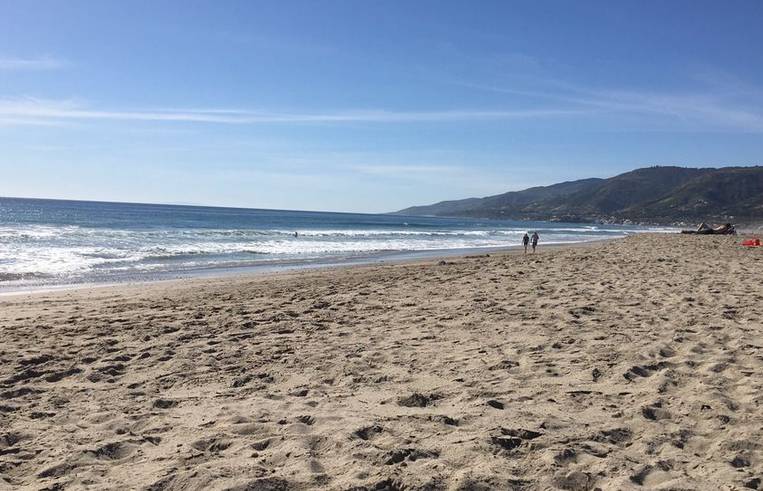 But Zuma isn't just a hip So Cal surf spot, the area is also a preferred destination for fishing, swimming, kite surfing, cycling and running.
During the day, runners and bike riders flock to the Zuma beach boardwalk to enjoy a brisk or leisurely ride or run while enjoying the cool fresh ocean breezes. But sunsets, the path is transformed into the retreat for lovers walking hand-in-hand along the sandy seashore.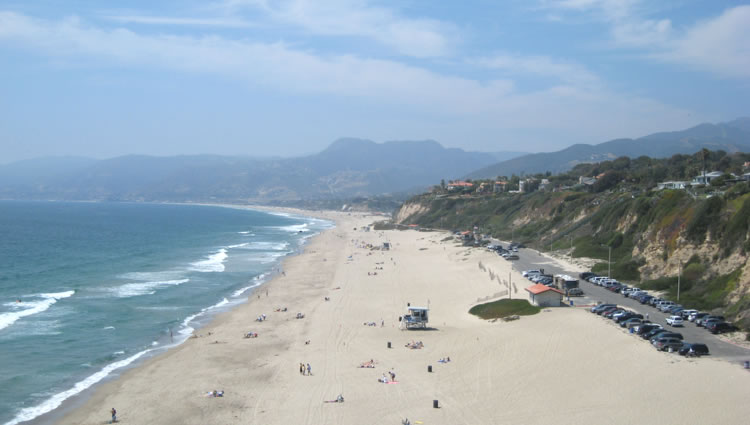 Serving as the set of the popular TV show Baywatch during the 1990s, Zuma is no stranger to the Hollywood elite either and attracts many celebrities living in nearby Malibu.
Zuma is also the home to the annual Malibu Nautica Triathlon, which benefits the Children's Hospital of LA and is known for drawing celeb participants like Matthew McConaughey, Jennifer Lopez, and William H. Macy.
Despite its quality as an adult playground, Zuma also caters to the little ones and active seniors looking for a day out and about.
Amenities include a playground for kids, and the beach has a wheelchair-accessible walkway.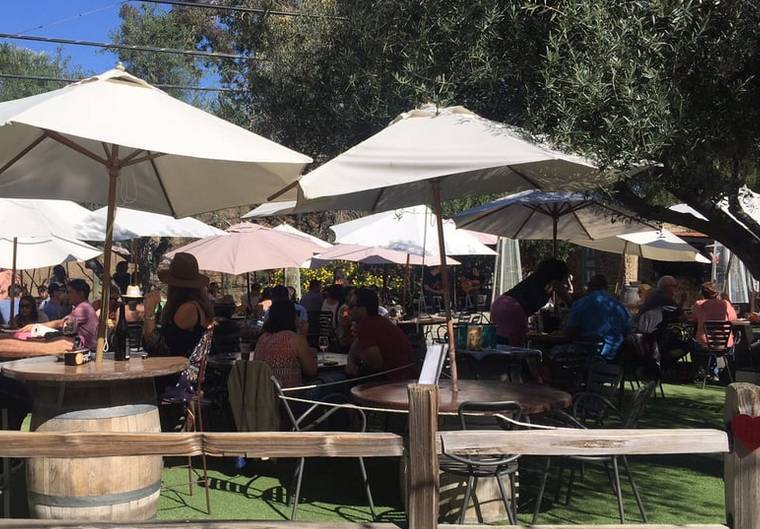 Malibu Wines
For those that find they have a little more time to explore Zuma, they are encouraged to take a long lunch at the Malibu Wines, where they can experience a tasting and buy one of their surprisingly good bottles to drink at the winery's picnic tables with a picnic basket.
Then later after a sunset stroll along the boardwalk, grab dinner at the Reel Inn, or Taverna Tony, locals, hang out.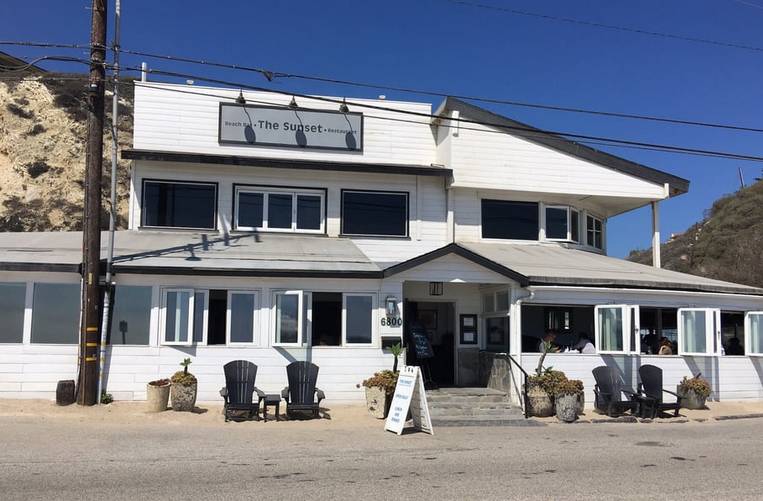 The Sunset Zuma Beach
One of the most popular places to dine at Zuma Beach is a place called the Sunset. The restaurant sits right on the beach at 6800 Westward Beach Road. Sunset serves lunch and dinner seven days a week and has a tasty brunch menu on weekends.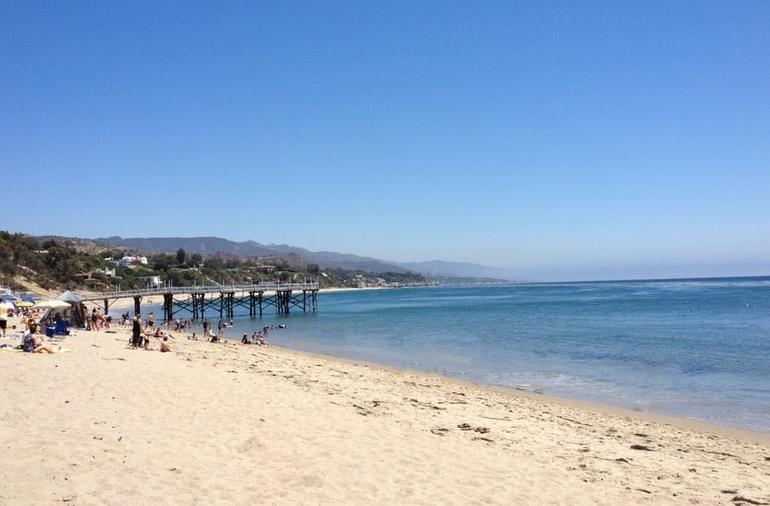 Paradise Cove Beach
Another nearby Oceanfront eatery is the Paradise Beach Cafe located in the exclusive Paradise Cove area of Malibu Beach.
Finally, if you're heading out to Zuma Beach remember that parking can be a challenge on busy weekends.
There is a huge public parking lot, but if you get there early, you can park for free on the west side of Pacific Coast Highway. Otherwise, park in the paid parking lot, which has over 2,000 spaces.
Zuma Beach is easy to get to as it is just 19 miles north of Malibu on Pacific Coast Highway and just an hour and a 15-minute drive from downtown Los Angeles.
Nearby Zuma Beach
Point Dume Nature Preserve has one of the best views you will find anywhere along the Southern California coast. On a clear day, you can see the Malibu coast to Santa Monica.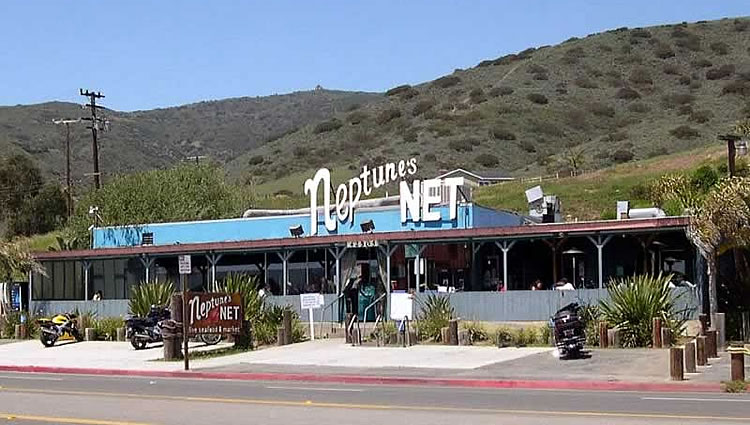 Neptune's Net Seafood has been serving fresh seafood from its Malibu Beach location since 1958. Neptune's has been a setting for numerous movies including Point Break and the Fast and the Furious.