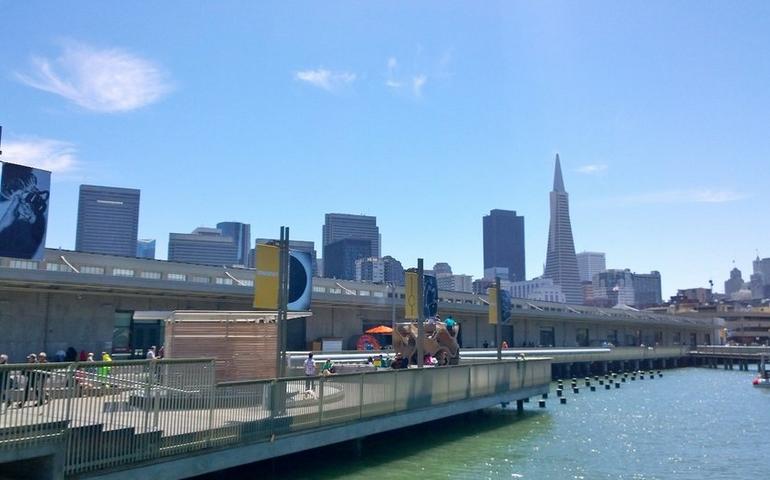 Exploratorium San Francisco is hands-on learning fun, at its best, making the world of science exciting and interesting for visitors of all ages.
Located at Pier 15 in downtown San Francisco the modern facility designed to be eco-friendly, featuring innovative designs and construction to give back to the environment while leaving the tiniest of carbon footprints possible.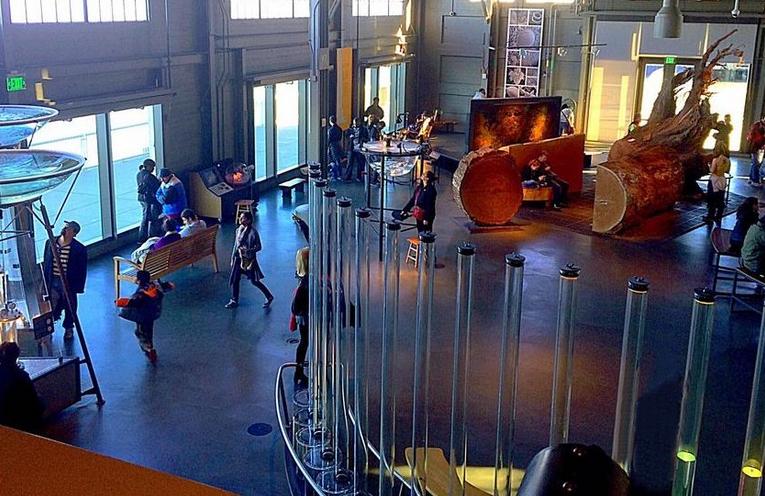 When you arrive at the new Exploratorium, you will be greeted by Explainers. These guides want you to enjoy science as much as the Exploratorium's founder, Mr. Frank Oppenheimer intended.
In addition to knowing the where and how of most things in the San Francisco Exploratorium, they encourage all visitors to touch, play, explore and wonder as you wander about the building which also offers beautiful views of the bay.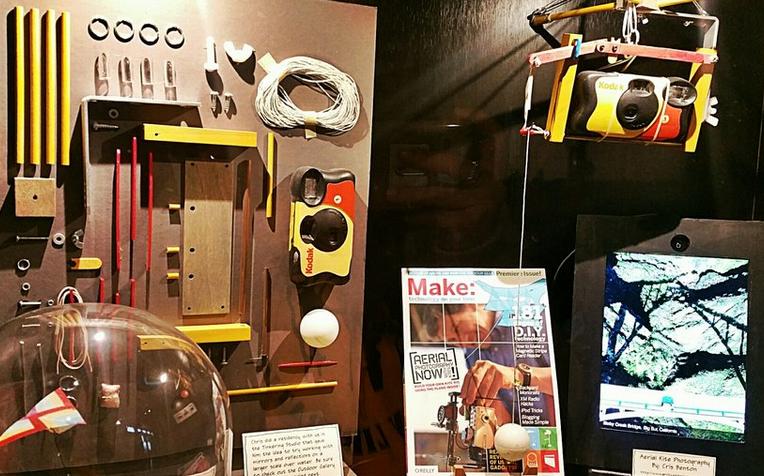 Exhibits begin the minute you walk in the door. Regardless of which direction you choose, you will most likely experience every facet of science by the time you make a complete loop of the Exploratorium.
Exploratorium San Francisco Popular Exhibits
One very popular exhibit is the Tactile Dome. Created in 1971, and still as popular as the day it was debuted, the Tactile Dome is an interactive excursion through the darkest of dark where you rely totally on your sense of touch to experience this exhibit. Due to the popularity of the Tactile Dome, reservations are strongly recommended.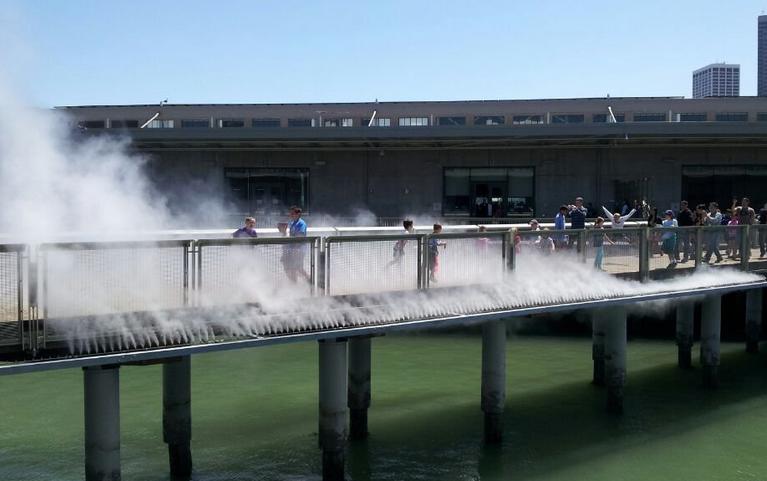 As you step outside, you will find satellite activities designed to keep you and the kids engaged as you enjoy the resident seagulls and breathe in the sea air.
Guests can listen to a 27-foot-tall harp being powered by the wind or walk across a bridge shrouded in fog. With the bay bridge as a background, the outside gallery offers amazing views of downtown San Francisco and the bay.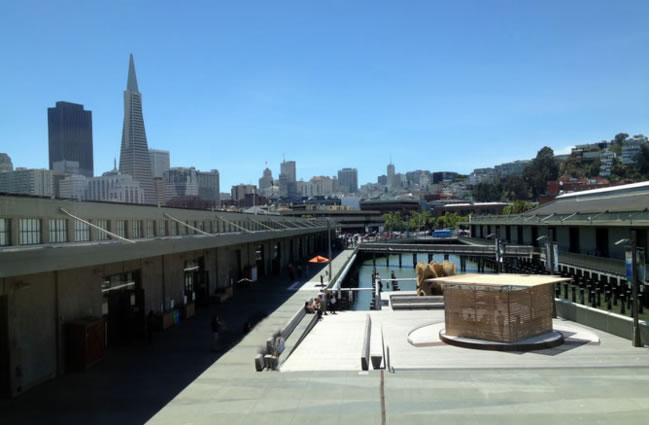 Dining Options
If you have worked up an appetite San Francisco Exploratorium offers two dining choices, The Sea Glass Restaurant or the Seismic Joint Café.
The atmosphere at the Seismic Joint Café is casual with a focus on healthy food choices such as assorted coffee drinks, baked goods, and sandwiches. If you prefer something warm there is a selection of soups and a hot entree that can help keep you toasty in the sometimes present bay breezes.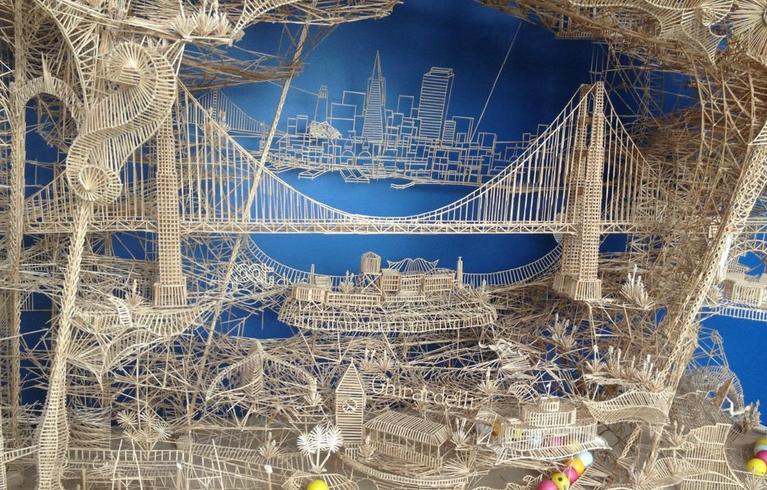 The San Francisco Exploratorium offers discount rates for visitors with disabilities. All exhibits, the restrooms, dining areas, and the Exploratorium Store are designed to be wheelchair accessible. Freewheel chairs are available for loan with ID. Service and guide dogs are always welcome.
Getting There
Getting to the San Francisco Exploratorium is easy whether by car or public transportation. If you drive, you will find parking nearby. There is ample white curb area for dropping off your passengers before you proceed to the parking lots.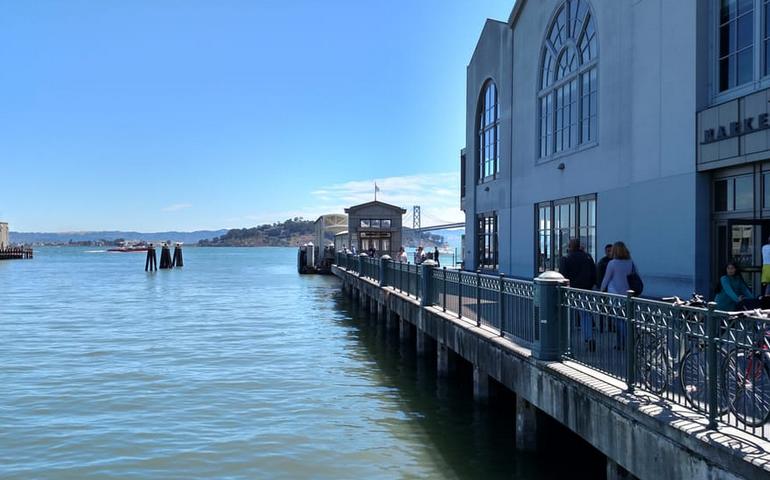 As with many museums and places of interest, membership is available. A membership to the San Francisco Exploratorium will provide you with a host of privileges including a year of free admission for the cardholder.
Exploratorium San Francisco is located on Pier 15, you are near other attractions such as Pier 39, the San Francisco Bay Ferry Terminals and so much more. Start your day at the San Francisco Exploratorium and imagine, explore, and so much more.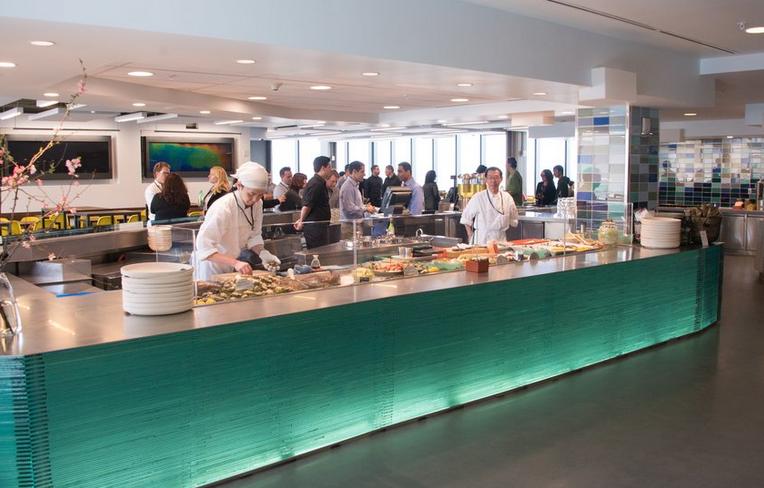 For a bit classier atmosphere, check out the Sea Glass Restaurant. Offerings a multi-cultural menu that is family-friendly and is made from mostly locally grown ingredients. This menu is lovingly tweaked as the season's change by Chef Loretta Keller. Additionally, the Sea Glass Restaurant has a bar featuring a unique wine and beer list.
Both eating establishments have the same hours as the Exploratorium, however, the Café does open an hour earlier.
Exploratorium Free Admission Days
Groundhog Day
Pi Day
Mother's Day
Engineering Day
Founder's Day
Winter HoliDay
On free days, it's first to come, first-served basis so arrive early to make sure you get in for free
Exploratorium San Francisco is a great family outing. It's a marvelous place to take out-of-guests so they see a side of San Francisco other than the little Cable Cars and Alcatraz Island. Schools rank the Exploratorium as one of their top field trip destinations.