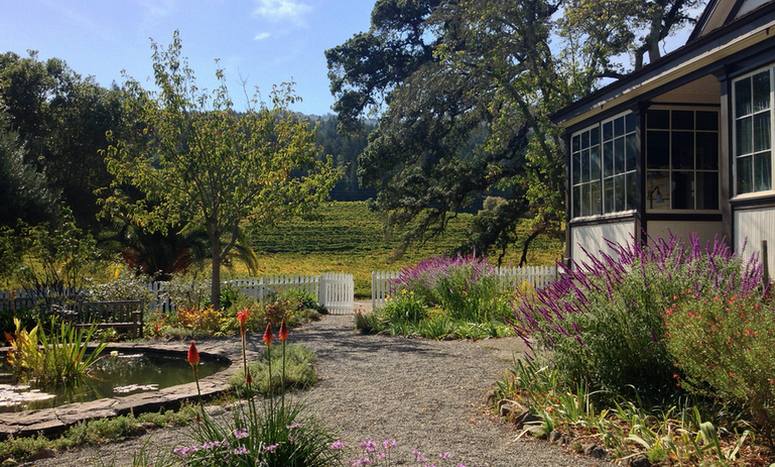 Pretty Glen Ellen has a population that hovers around just 1000 souls. Nevertheless, this peaceful Sonoma town offers those who want off the beaten track plenty of opportunities to eat, drink, and de-stress. And you couldn't ask for a more picturesque place to do so.
Hospitable locals welcome you into charming cottages, Beds & Breakfasts, and inns. Some of Sonoma's premier wines are produced in Glen Ellen, and you'll have plenty of opportunities to taste them.
The local restaurant scene is surprisingly eclectic, with traditional and exotic restaurants, bars, and cafes. There's even the Glen Ellen Inn Oyster Grill & Martini Bar. A unique establishment that marries American cuisine with that of France, with delicious results.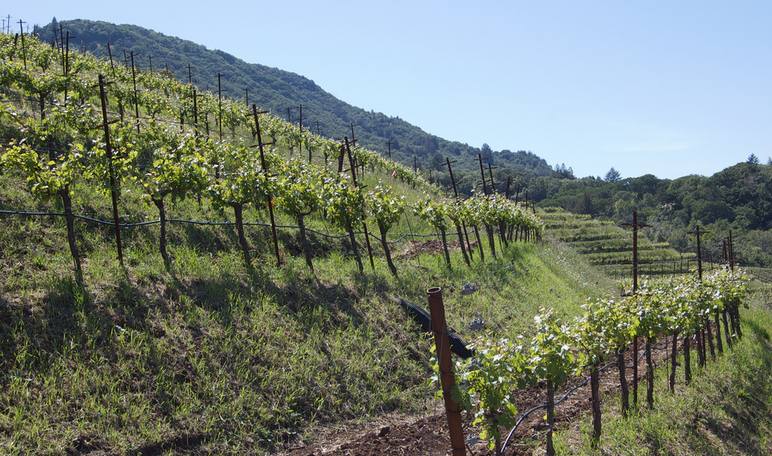 The Gaige House is regularly recommended by the likes of Conde Nast and the Michelin Guide. Bringing together old and new, the property also blends east with the west. "Asian-Inspired Ambiance" is how the proprietors like to describe Gaige House, and the phrase fits.
Part of the prestigious Four Sisters group of inns, 23 modern guestrooms feature Asian elements and flair. The inn itself is nestled alongside the Calabaza Creek, a secluded spot in the shadow of ancient oaks.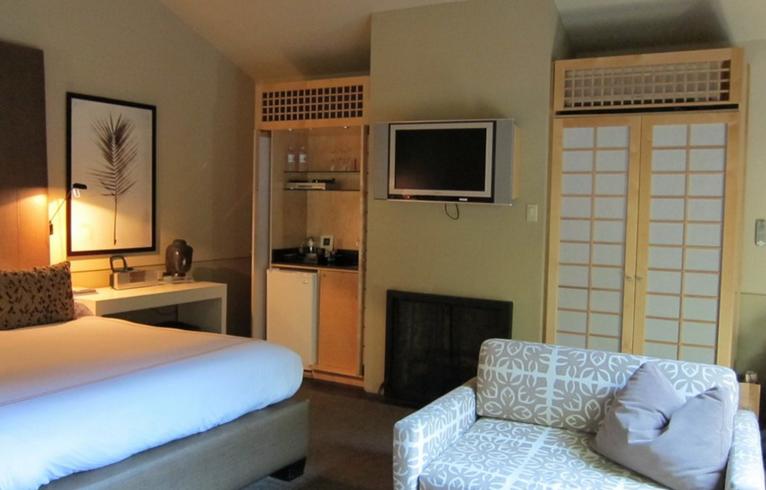 Gourmet breakfasts are prepared fresh each morning, and the inn also organizes a complimentary Wine and Cheese Reception every evening between 5:00 and 6:00. The grounds are immaculate. Please spend a few moments reflecting peacefully at a miniature pagoda in its own rock garden.
There is a beautiful outdoor swimming pool should you feel the need to get in a few laps. Head to the hot tub after, and then relax in a hammock in the shade of the forest. The Sanctuary Spa can arrange a customized massage package for one or two.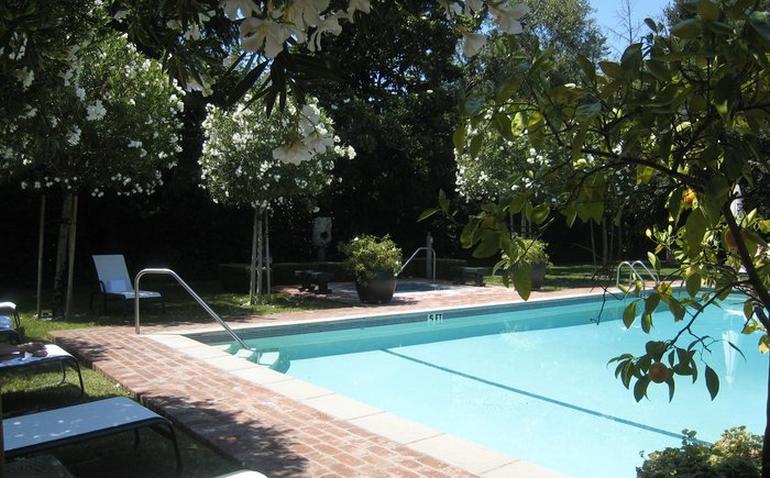 Hot Stone and Swedish Massage treatments are both available. Relax for an hour or so as your therapist kneads and stretches the tension out of your muscles. Leave with mind and body rejuvenated, and you're ready to explore.
Those seeking a bit more privacy may decide to opt for a stay at the Olea Hotel. The well-appointed cottages have been thoughtfully spaced out, and you will never know you're not alone amongst the majestic oaks of the forest. The balconies of the main building provide breathtaking views of the mountains and trees. The Olea also arranges wine tasting free of charge for guests in the evening, and full breakfasts are included for the duration of your stay.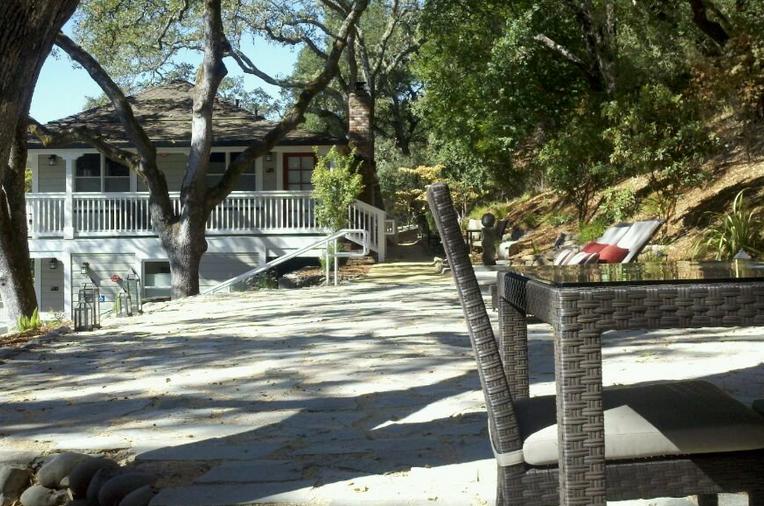 Jack London, author of "Call of the Wild," spent his last years in Glen Ellen. What was once London's Ranch is now a state park. Wander the grounds, and check out the remains of an old winery. In the summer, shows are put on by the Transcendence Theatre Broadway Under the Stars team.
A trip to Glen Ellen wouldn't be complete without visits to some of the fine wineries in the area. Few visitors miss a trip to the Benziger Family Winery. The winery also incorporates a biodynamic farm area. The "Partners Tour" comes highly recommended. It is pricier than the standard tour, but you'll have complete behind-the-scenes access and the opportunity to sample some premium estate wines. Other wineries worth visiting include Talisman Wines, the Mayo Family Winery, and the Eric Ross Winery.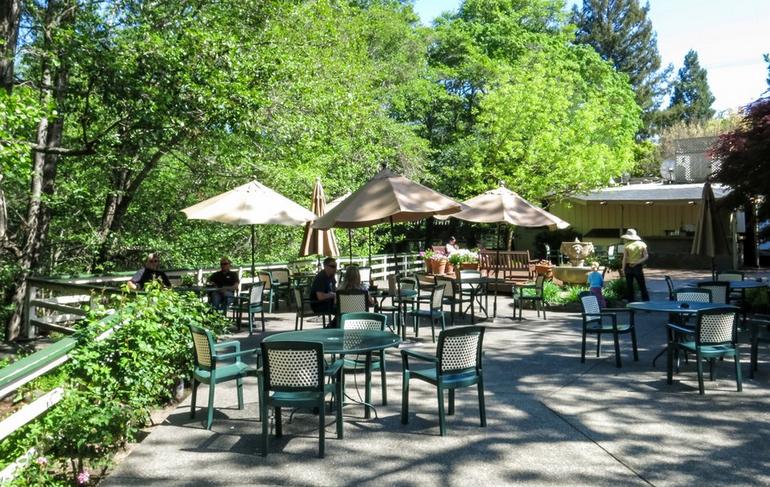 Eventually, you'll decide you need to get something solid into your system! If you want something to grab and go, make a stop at the Glen Ellen Village Market and Deli. A fantastic selection of freshly prepared sandwiches, panini, burritos await. There is a full salad bar, deli, and beverages. The patio at the Saloon at Jack London Lodge is a laid-back spot for a reasonably priced homemade hamburger, fries, and a beer. Inside, challenge a local to a friendly game of pool.
In the mood for a more exotic fare? Yeti specializes in Indian and Nepalese delicacies. All of the Indian classics can be found on the menu. Appetizers like samosas and crispy prawn pakoras are perennial favorites.  These Nepalese-style steamed dumplings are stuffed with chicken and served alongside a refreshing mint sauce.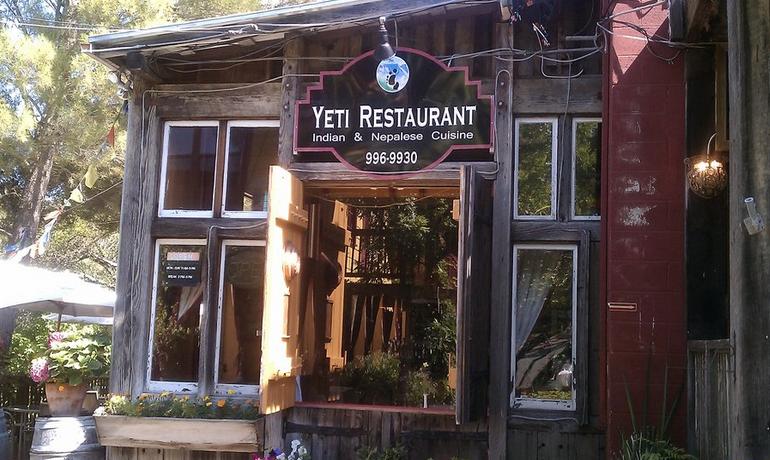 Entrees include spicy chicken vindaloo and rice biryanis. A mixed tandoori platter gives guests a little bit of everything. Seafood, meats, and veggies that have been roasted in a traditional clay oven pick up a smoky flavor that is deliciously different. Vegetarian offerings are plentiful, and organic salads are an excellent accompaniment to the spice of the other items.
Save room for dessert. A traditional pistachio kulfi ice cream is the ideal way to cool off and finish a fine meal. The coconut saffron rice pudding is another excellent choice. Indian and Nepalese beer can be sampled, and, of course, there are plenty of fine local wines to enjoy. Take-out and outdoor seating is available.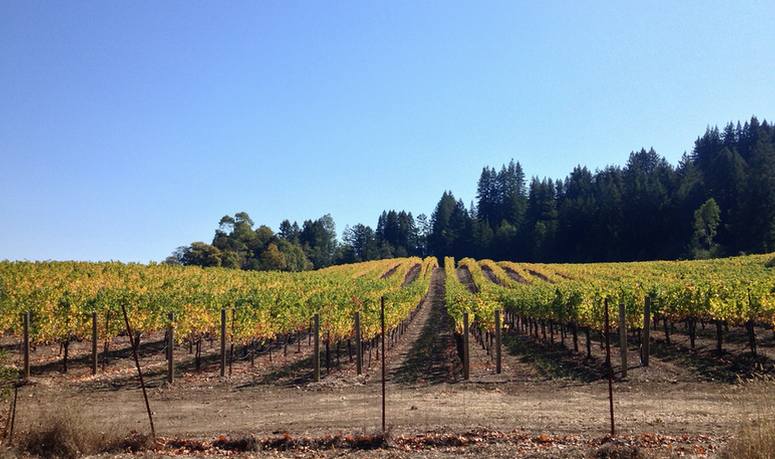 Where is Glen Ellen
Glen Ellen is located in the north-eastern corner of Sonoma County. Drive time from San Francisco is a little over an hour, longer with heavy traffic. From Sacramento, drive time is 1.5 – 2 hours.
More Northern California Day Trip Ideas