Southern California has some of the best shopping malls in the country. Listed here are the biggest and most unique shopping centers in the Southland. Several attractions have their own shopping mall including Disneyland and Universal Studios. San Diego has a huge downtown mall and Orange County malls include South Coast Plaza and the Irvine Spectrum.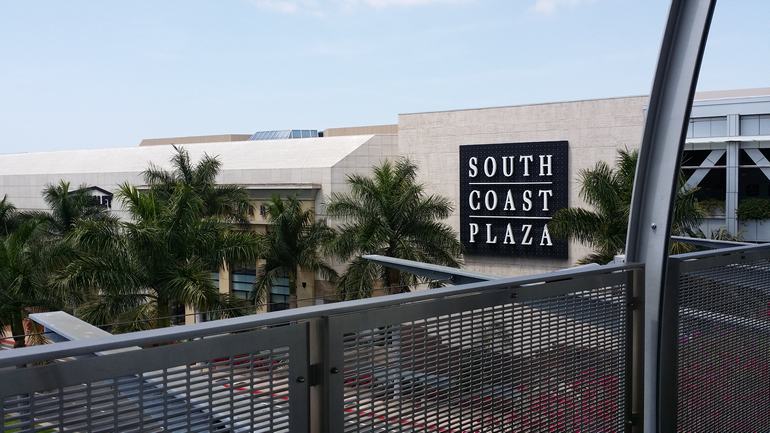 Located in Costa Mesa, South Coast Plaza is known as the largest shopping mall in California. It is home to 250 retailers and is an upscale luxury mall which says a lot when you stop to realize, that before the site was South Coast Plaza, it was a lima bean field. South Coast Plaza is the famous backdrop mall in many favorite shows such as The OC, Clueless and Beverley Hills 90210. Address: 3333 Bristol St, Costa Mesa, California.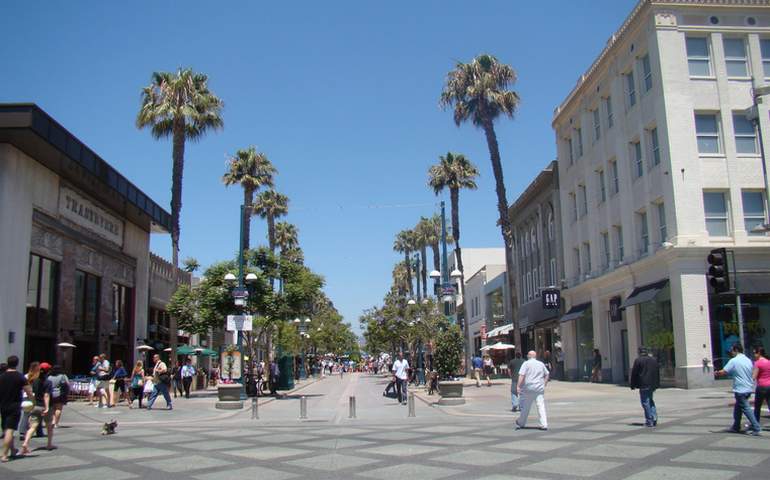 Third Street Promenade is an upscale collection of restaurants and shops located in downtown Santa Monica. If you are planning a day trip to Santa Monica, be sure to include a visit to this wonderful outdoor shopping district. Address: 1351 3rd Street Promenade #201, Santa Monica, California.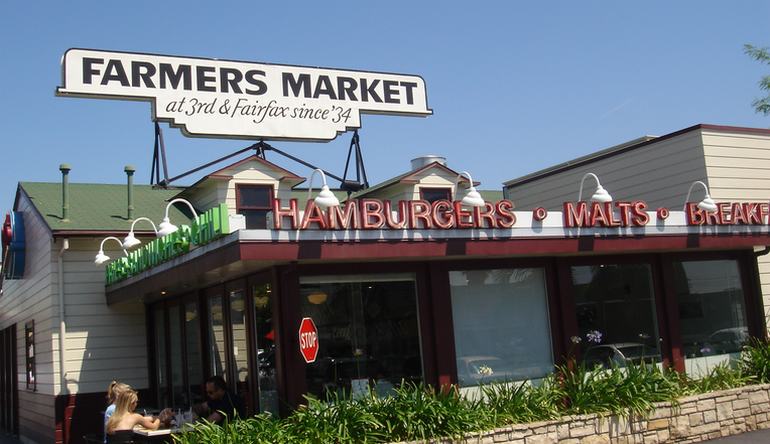 Farmers market stores offer a remarkable selection of fresh fruits along with candy, baked goods, homemade ice cream, wines, meats, and poultry. Adjacent to the Original Farmers Market is the Grove Shopping Center. The Grove features restaurants, major stores, movie theaters, and some of the best people-watching in all of LA. Between the two attractions, there is more than enough to keep you busy all day long. Address: 189 The Grove Drive, Los Angeles, California.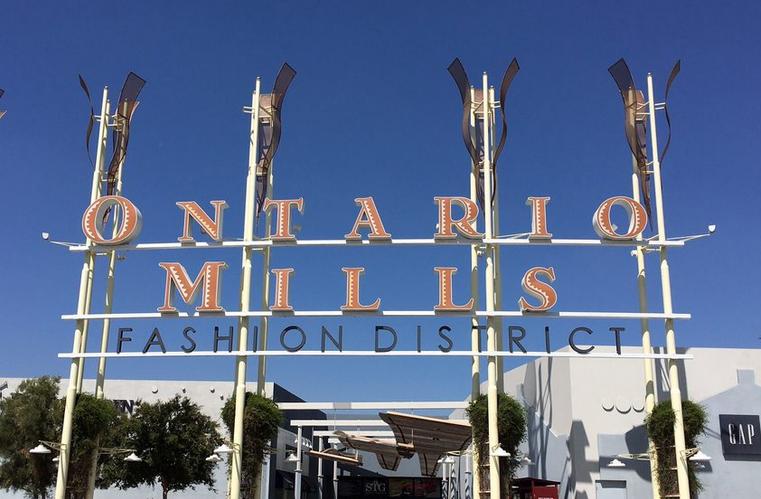 Ontario Mills is California's biggest outlet mall and shopping center. Ontario Mills Outlet Mall is the home address to a collection of stores ranging from eateries, entertainment venues, and outlets. Located at the intersection of Interstate 10 and Interstate 15, in the heart of the Riverside/San Bernardino metropolitan area popularly known as the "Inland Empire," approximately 40 miles east of Los Angeles. Address: 1 Mills Cir, Ontario, California.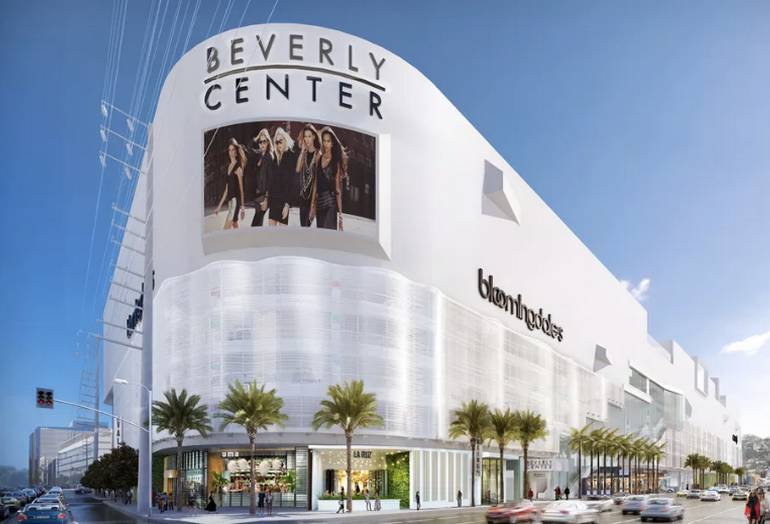 The Beverly Center, oddly enough, is not in Beverly Hills, however, its proximity is close enough that it can easily benefit from the famous name. The mall all is an eight-story building that was not always used for shopping. In pop-culture, the Beverly Center Mall can be recognized in the movie "Lipstick" (1976), Chopping Mall, and Body Double. On numerous occasions, the Beverly Center Mall is referenced in the television hit "90210." Address: 8500 Beverly Blvd, Los Angeles, California.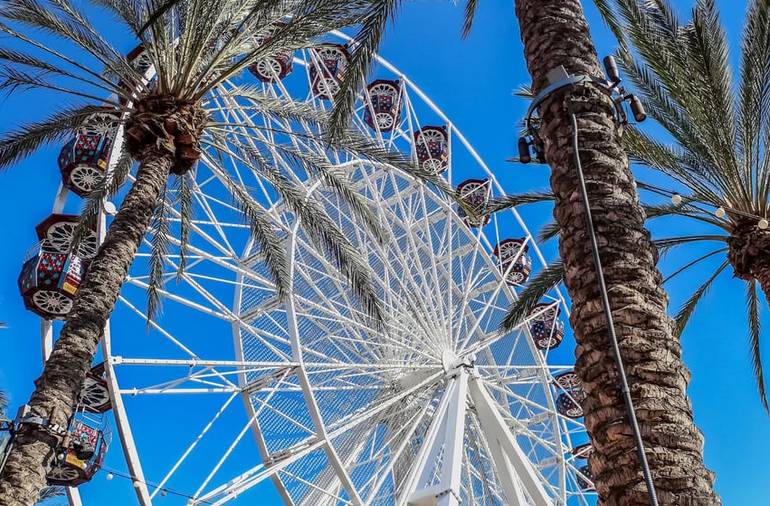 Irvine Spectrum Center
Irvine Spectrum shopping center is one of the largest shopping malls in Southern California. If you are planning a trip here put on your walking shoes. The first thing you notice when approaching the mall is the large Ferris wheel in the center.  The 108-foot giant wheel gives riders a bird's eye view of the shopping center and the mountains beyond. Irvine Spectrum was one of the first in the country to be anchored by restaurants and entertainment venues when it was built in 1995.  Irvine Spectrum Center Address 670 Spectrum Center Dr.  Irvine, California.

Fashion Island Newport Beach
Fashion Island is a mostly open-air shopping mall with loads of high-end stores, dining options, and beautifully landscaped walkways. Unlike many other upscale shopping malls, Fashion Island has plenty of parking. Department stores include  Nordstrom, Neiman Marcus, Bloomingdales, and Macy's.  Dining options range from casual to upscale restaurants. Fashion Island Newport Beach.401 Newport Center Dr, Newport Beach, California.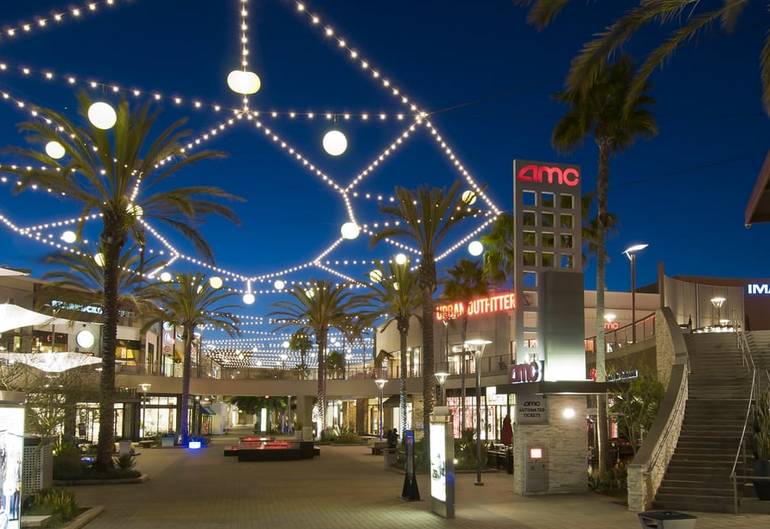 Del Amo Fashion Center
One of the largest shopping malls in the Country, Del Amo Fashion Center got its start in the 1960s. Recent renovations both indoor and a new outdoor promenade make this mall a premier retail destination. Del Amo Fashion Center features shopping, dining, and entertainment all in one location. The north end of the mall is the newest section of the mall. Del Amo is huge so plan on doing a lot of walking when you visit here. Del Amo Fashion Center 3525 W Carson St, Torrance, California.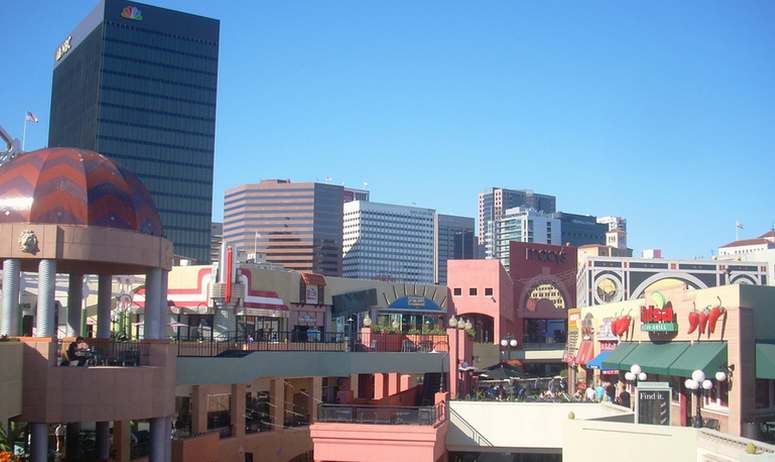 Westfield Horton Plaza is a unique shopping center in downtown San Diego. This five-story shopping mall is absolutely beautiful. With its striking architecture and stunning vistas of the San Diego skyline, there is nothing else like it. This shopping center blends together fun architecture with great fashions, tasty food, and entertainment for the ultimate shopping experience. Address: 324 Horton Plaza, San Diego, California.